This page contains archived information and may not display perfectly
FIA E-Rally Regularity Cup competitors set for challenge of Monte Carlo
The FIA E-Rally Regularity Cup, part of the FIA Electric and New Energy Championship, competitors taking part in the 4th E-Rallye Monte Carlo are set to tackle the challenging alpine stages during the five-day event on 23-27 October.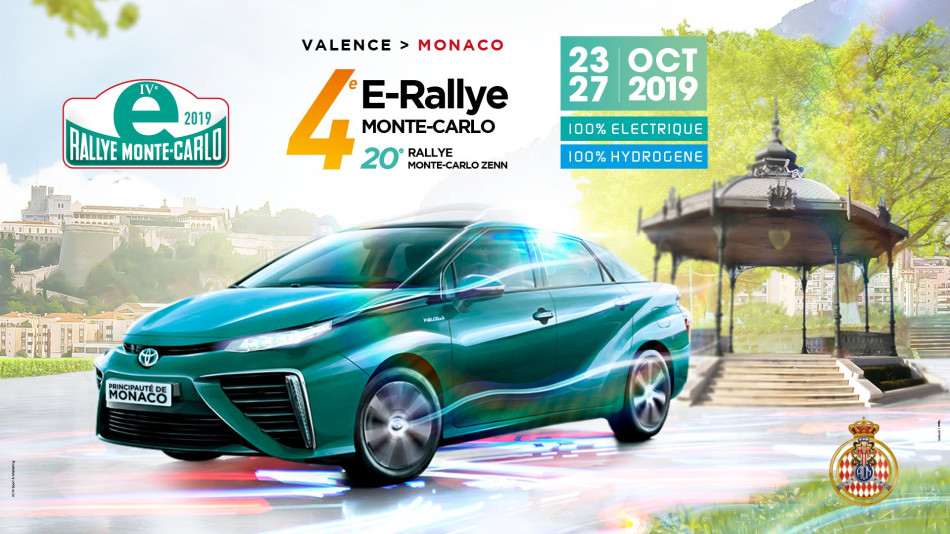 The roads located around the principality of Monaco have for more than a century been the ultimate test for driver and machine, staging what is widely considered to be the world's oldest rally – Rallye Monte Carlo. 
On this occasion, the routes will serve a different purpose, welcoming the competitors of the fourth edition of the E-Rallye Monte Carlo. Part of the 13-event FIA ENEC, this regularity rally is dedicated entirely to electric and hydrogen-powered vehicles.
For this year's running of the event, the Organizing Committee at Automobile Club de Monaco (ACM) decided to further focus on the diversity of terrain, with the route being highlighted by 12 regularity stages, comprised of both all-new sections, as well as ones known from the famous World Rally Championship round.
For the first time, the event will start on Wednesday afternoon in the city of Valence, located 100kms south of Lyon. From there, the competitors will move south towards Monaco, tackling the stages along the way.
The final leg of the event takes place overnight on Saturday in Monaco, with the finish expected around 1:30am on Sunday morning.
The purpose of e-rallies is to promote new automobile technologies designed to reduce air pollution. They also encourage drivers to adopt an eco-friendly driving style.
This type of competition is welcomed by manufacturers who are eager to showcase the key technologies and innovations of their vehicles in a demanding real-world environment.
The current format of the E-Rallye Monte Carlo was first held in 2016, however the history of the event dates back to the mid-1990s, with several name changes along the way: Rally Monte Carlo for Electric Vehicles (1995 - 1999), Rally Monte-Carlo Fuel Cell & Hybrids (2005 – 2006), Rally Monte Carlo for Alternative Energy Vehicles (2007 – 2011) and finally Rally Monte Carlo for New Energies/Rally Monte Carlo ZENN (2012 – 2015).
This year's edition will be the 12th and penultimate round of the 2019 FIA E-Rally Regularity Cup. The competition is restricted to production vehicles which have valid registration documents for public road use. Prototypes are also allowed, provided they are intended for daily use and are homologated for road circulation within the EU.