FIA delivers Sport Grant Programme funding to successful ASN projects
The FIA will provide funding for 67 approved projects in 2018 to be implemented and managed by National Sporting Authorities (ASNs) around the world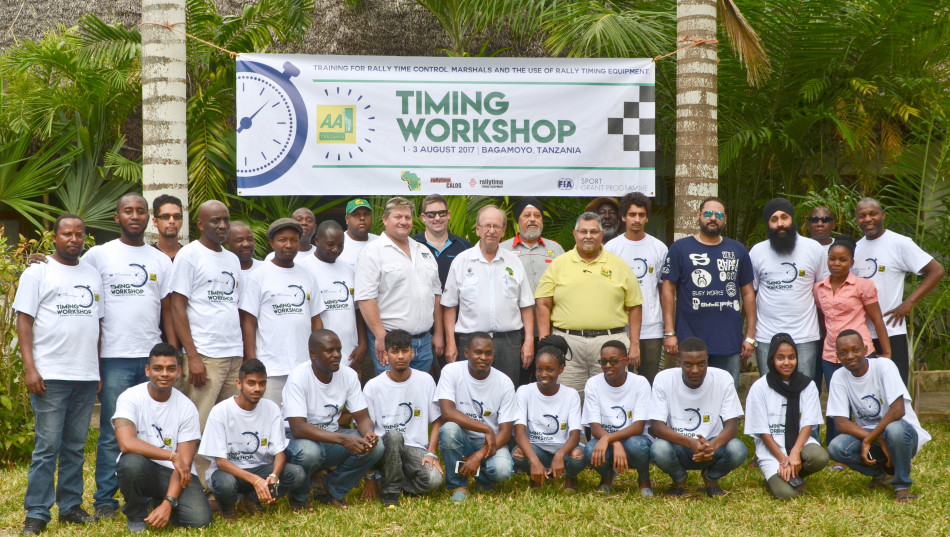 2018 will be the fourth year that the Sport Grant Programme has been run, the intention of which is for the FIA to help its ASNs in developing safe motor sport, and to improve organisational structures supporting their operational capabilities.
As in previous years, the FIA's Sport Grant Programme will support a wide range of projects that ASNs have already begun planning with the support of the FIA's Grants Team.
This year sees 11 cluster training programmes, where a small group of ASNs who are geographically close and have similar training needs receive training as a group from one of the FIA's network of Regional Training Providers in driver development, and scrutineer or officials training.
Officials training is always one of the most popular items requiring funding support, with the aim being for officials at all levels have the appropriate competency as a result of training to an FIA-approved curriculum.  One of the fundamental principles of this type of training is to help ASNs educate their own trainers, thereby ensuring ongoing personal development wherever possible.
Another priority for many ASNs is the improvement and construction of motor sport facilities, which can often be costly and difficult to source funding for, through the establishment of their first permanent facilities, the purchase of safety, and timing or tracking equipment.
Also for 2018, there will be two projects specifically targeting the development of women in motor sport and one to recruit young officials to the sport, while in a first, one ASN will launch an online championship in schools with the aim of attracting a new generation, and broader cross section of young people to participate. 
Transparency, integrity and fair play are the guiding principles of the FIA Grant Programmes and strict reporting and monitoring procedures are in place to ensure the funds are used to the maximum benefit of the ASNs.
FIA Deputy President for Sport, Graham Stoker, says the Sport Grant Programme is an essential part of guaranteeing the future growth and wellbeing of motor sport.
"This programme has made a real difference to the growth and the betterment of motor sport around the world," said Mr Stoker.
"Over the last four years, I've spoken to ASNs and seen projects that we have funded, that have encouraged young people to take up motor sport, identified young talent, trained officials in the all-important running of events, secured safety equipment, and have even built new motor sport facilities.
"As we all know, motor sport can be expensive – and that extends to sporting authorities. Sometimes there might be an important project that a club has always wanted to do, or that it really needs to do, but just it cannot raise the funding. That's where the Sport Grant Programme steps in.
"It's especially important for those developing motor sport countries that may not have the history that some of our ASNs enjoy, but whose enthusiasm and passion for motor sport is every bit as strong.
"All of the projects receive assistance from our FIA Grants team, the FIA administration, and Regional Training Provider ASNs, sharing experiences and expertise from other parts of the world to make sure that each project is maximised, and can be benchmarked against best practice.
"We want the whole world to be able to enjoy safe, fair and well-run motor sport."
For more information about the Sport Grant Programme, see the FIA website: https://www.fia.com/fia-sport-grant-programme