FIA announces suppliers for its Rallycross Championships
The Fédération Internationale de l'Automobile (FIA) is pleased to announce the appointment of two Single Suppliers to its Rallycross Championships.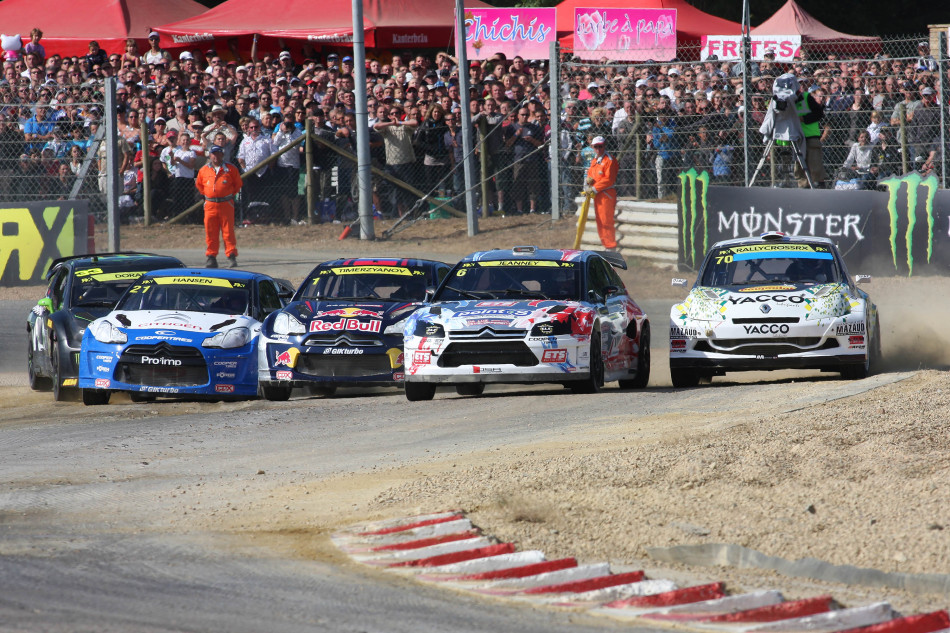 The appointments follow a tendering process begun in June of 2013 and which centred on selection criteria aimed at reducing the cost of racing, ensuring sporting equity and safety, and guaranteeing the best possible product.
Cooper Tire Europe, through its Avon Tyres Motorsport division, has been designated as Single Tyre Supplier to both the FIA European and World Rallycross Championships. The agreement extends the company's traditional relationship with the European Championship – to which it supplied tyres in 2013 to numerous competitors – but also includes the new World Rallycross Championship, which begins on May 3 in Portugal. 
Avon Tyres Motorsport has a track record in the supply of tyres to motor sport stretching back over three decades. During this time the company has supplied tyres to a range of series around the world including International F3000, A1GP, F2, Formula Ford (UK, Europe, Australia, New Zealand), Formula Vauxhall Junior, Champcar Atlantic, Caterham 7s, Ford Fiesta cup, Proton Cup, CIVT GpN (Italy), Formula Holden, Formula Asia and Historic F1.
As a control tyre supplier, the company currently provides products to the British F3 and GT Championships, as well as the Dutch GT4 and Swedish GT series in Europe, the IMSA Prototype Lites, Pro-Mazda, Indy Lights and USF2000 series in the US, the Australian Formula Ford Championship and Abu Dhabi's Gulf 12Hr event. 
Avon Tyres Motorsport also boasts more than 20 years' involvement in Rallycross, with every European champion since 1994 using Avon products. It is also the current tyre supplier to the French National Rallycross Championship.  
In a second agreement, Race Republic, SE will become the Single Fuel Supplier to the FIA World and European Rallycross Championships. Race Republic, SE will ensure the production and delivery of its P1 Racing Fuels brand to the FIA World and European Rallycross Championships in the next three years.