This page contains archived information and may not display perfectly
FIA Announces FIA Formula 2 Championship
World Motor Sport Council approves creation of FIA Formula 2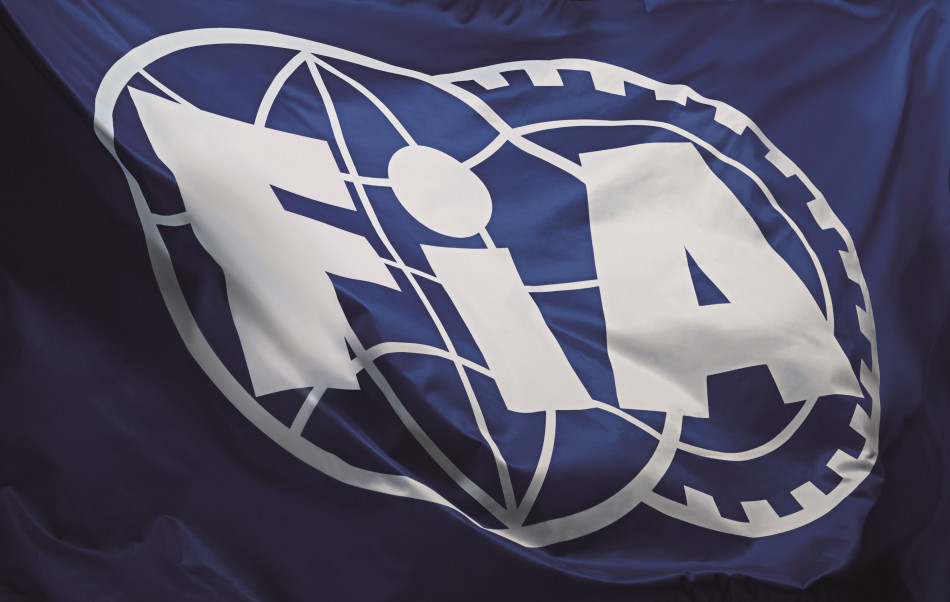 The FIA has reached an agreement with the Formula One Group regarding the transition of the GP2 Series to FIA Formula 2.
This agreement was approved today (9 March) by the World Motor Sport Council, and will further strengthen the FIA's single-seater pyramid which provides a clear path for drivers from grassroots to the pinnacle of motor racing. It also highlights the strong will of both the FIA and the Formula One Group to work closely together to build a strong future for the world of motor sport.
Since its inception in 2005, GP2 has been an excellent platform for drivers to progress to Formula One, and with the series now coming under the umbrella of the FIA, there is a complete ecosystem in place which will nurture future talent as well as be clearer and more engaging for motor sport fans.
FIA President Jean Todt said: "Completing this process with Formula One Group and bringing FIA Formula 2 to life is a very important step. The championship will provide the final level for junior drivers who are looking to reach the ultimate goal of Formula One, and we have achieved a key target for the FIA in completing our single-seater pyramid.
"In recent years we have developed a hugely successful programme of FIA Formula 4 championships in 12 countries around the world, the FIA F3 European Championship has become very strong and competitive, and now we have this final piece of the puzzle. I am also very pleased to see that we are already working in the same direction as Formula One Group, and I am sure that this positive relationship will continue to benefit our sport."     
Formula One Group CEO Chase Carey said: "I am very pleased to announce the evolution of the GP2 Series to become the FIA Formula 2 Championship.
"Junior categories and especially the upcoming Formula 2 Championship are strategic activities for Formula 1.
"We are delighted to strengthen them through this agreement with the FIA."
FIA Single-Seater Commission President Stefano Domenicali said: "With FIA Formula 2, we now have everything we need to craft a clear and logical path for single seater drivers from grassroots for Formula One. As they progress from karting, we have FIA Formula 4 at national level in countries all over the world, and from there the FIA Formula 3 European Championship is a fantastic proving ground before drivers take on the challenge of competing on the world stage.
"For us to now have FIA F2 in this process makes the whole thing complete, and we are looking forward to making FIA F2 a strong and popular series for drivers and fans alike."
FIA Formula 2 will support the FIA Formula One World Championship at ten events listed below in 2017, with one additional round at Jerez on 6-8 October:
| | | |
| --- | --- | --- |
| 14-16 April | Sakhir | Bahrain |
| 12-14 May | Barcelona | Spain |
| 25-27 May | Monaco | Monte Carlo |
| 23-25 June | Baku | Azerbaijan |
| 7-9 July | Spielberg | Austria |
| 16 July | Silverstone | Great Britain |
| 30 July | Budapest | Hungary |
| 25-27 August | Spa-Francorchamps | Belgium |
| 3 September | Monza | Italy |
| 8 October* | Jerez | Spain |
| 26 November | Yas Marina | UAE |
*Not in support of a Formula One event
Nouveau Championnat de Formule 2 de la FIA
Le Conseil Mondial du Sport Automobile approuve la création du Championnat de Formule 2 de la FIA
La FIA est parvenue à un accord avec le Groupe Formula One concernant la transition de la Série GP2 vers la Formule 2 FIA.
Cet accord a été approuvé ce jour (9 mars) par le Conseil Mondial du Sport Automobile. Il renforcera la pyramide des monoplaces de la FIA qui fournit aux pilotes un parcours clair depuis la base jusqu'au sommet de la compétition automobile. Il met également en évidence la volonté forte de la FIA et du Groupe Formula One de collaborer étroitement pour bâtir un avenir solide pour le monde du sport automobile.
Depuis sa création en 2005, le GP2 a offert aux pilotes un excellent tremplin vers la Formule Un. La série passant sous l'égide de la FIA, c'est tout un écosystème qui se met en place pour faire émerger les futurs talents et proposer aux fans un concept plus clair et plus stimulant.
Le Président de la FIA Jean Todt a déclaré : "Mener à bien ce processus avec le Groupe Formula One pour aboutir à la création de la Formule 2 FIA représente une étape majeure. Ce championnat constituera l'échelon final pour les pilotes juniors qui veulent accéder à la Formule Un, nous avons atteint l'un des objectifs clés de la FIA en complétant ainsi notre pyramide des monoplaces.
Ces dernières années, nous avons déployé un programme extrêmement concluant de championnats de Formule 4 de la FIA dans 12 pays à travers le monde, le Championnat d'Europe de F3 est devenu très solide et très compétitif et, à présent, nous tenons la dernière pièce du puzzle. Je constate également avec plaisir que nous travaillons déjà dans la même direction que le Groupe Formula One, et je suis sûr que cette relation constructive continuera de bénéficier à notre sport."
Le CEO du Groupe Formula One Chase Carey a déclaré : "Je suis très heureux d'annoncer que la Série GP2 devient le Championnat de Formule 2 de la FIA. Les catégories juniors, et en particulier le nouveau Championnat de Formule 2, sont des activités stratégiques pour la Formule Un.
Nous sommes ravis de les consolider au travers de cet accord avec la FIA."
Le Président de la Commission Monoplace de la FIA Stefano Domenicali a déclaré : "Avec la Formule 2 de la FIA, nous avons maintenant tous les atouts en main pour tracer une voie claire et logique pour les pilotes de monoplaces depuis la base jusqu'à la Formule Un. Après le Karting, nous avons la Formule 4 FIA au niveau national dans de nombreux pays du monde entier, puis le Championnat d'Europe de Formule 3 de la FIA qui est un fantastique terrain d'essai avant que les pilotes ne relèvent le défi de la compétition internationale.
De notre point de vue, l'intégration de la F2 FIA dans ce processus apporte le chaînon manquant et nous nous réjouissons de faire de la F2 FIA une série forte et populaire pour les pilotes comme pour les fans."
En 2017, dix épreuves (liste ci-dessous) du Championnat de Formule 2 de la FIA seront disputées en tant qu'épreuves annexes du Championnat du Monde de Formule Un de la FIA, avec une manche supplémentaire à Jerez du 6 au 8 octobre :
| | | |
| --- | --- | --- |
| 14-16 avril | Sakhir | Bahreïn |
| 12-14 mai | Barcelone | Espagne |
| 25-27 mai | Monaco | Monte-Carlo |
| 23-25 juin | Bakou | Azerbaïdjan |
| 7-9 juillet | Spielberg | Autriche |
| 16 juillet | Silverstone | Grande-Bretagne |
| 30 juillet | Budapest | Hongrie |
| 25-27 août | Spa-Francorchamps | Belgique |
| 3 septembre | Monza | Italie |
| 8 octobre* | Jerez | Espagne |
| 26 novembre | Yas Marina | ARE |
*Non annexe d'une épreuve de Formule Un