FIA advocates for road safety in Davos
1.35 million people die and 50 million are seriously injured on the world's roads every year.  Despite the growing efforts to improve road safety, the results are disappointing and there is a need for an urgent change. The joint Global Road Safety Initiative of the World Economic Forum (WEF) and the Fédération Internationale de l'Automobile (FIA) seeks to address this global challenge, with particular emphasis on low- and middle-income countries.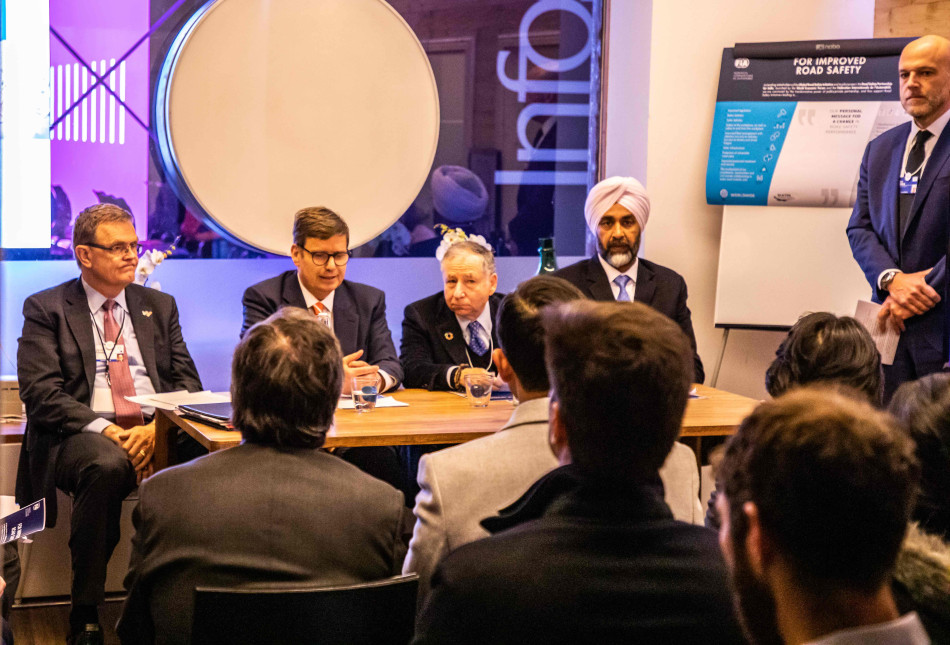 On the call of FIA and WEF, distinguished representatives of the business community, such as UPS, Renault-Nissan-Mitsubishi Alliance, Volvo Group, Bosch, Vodafone, Heromoto, Signify, Total, as well as the World Bank, the UNECE, International Road Federation, the International Federation of Red Cross and Red Crescent Societies, the Global Road Safety Partnership and local NGOs started a dialogue to identify new ways of cooperation in support of government efforts to improve road safety in India. This new public-private partnership is expected to set an example for accelerating results.
 
Jean Todt, FIA President and United Nations Secretary-General's Special Envoy for Road Safety has presented the GRSI-RSPI project to the Mobility Stewards and to the Automotive Governors, during the Annual Meetings of the World Economic Forum in Davos. Opening the road safety meeting organised by FIA and WEF in Davos on 23 January, Jean Todt said: "This high toll of road mobility on human lives is unacceptable". He raised the question if "the current governance structure of road safety is adequate for a transformational change".

Keynote speaker Manpreet Singh Badal, Minister of Finance and Planning of Punjab, elaborated on the government perspectives and gave examples where political leadership can lead to better safety on the roads.
 
On behalf of WEF, Christoph Wolff, Head of Future Mobility Systems, gave the broader context of sustainable mobility in his opening statement. He also linked the joint FIA-WEF road safety project with other activities of the Mobility Stewards and the Automotive Governors.
 
Keynote speaker David Abney, UPS Chairman and CEO, brought the business perspective into the discussion. He pointed out that "This public-private partnership creates a powerful opportunity to unite global support for road safety and related issues." and added "We applaud FIA and the WEF for their vision. UPS is happy to share and build upon our expertise developed over decades of focus on global road safety."
 
A poster signing ceremony served as the symbolic endorsement of the Road Safety Manifesto, which gives a priority list of road safety principles and policies. Similarly, to the GRSI-RSPI project, the Manifesto is also an open platform that other interested stakeholders can join.