Ferrari festest in chilly Warm-up
The AF Corse Ferrari No.3 took the top spot in this morning's Warm-up session with Toni Vilander (FIN) setting the best time of 1.33.622, ahead of today's Qualifying and Championship Races.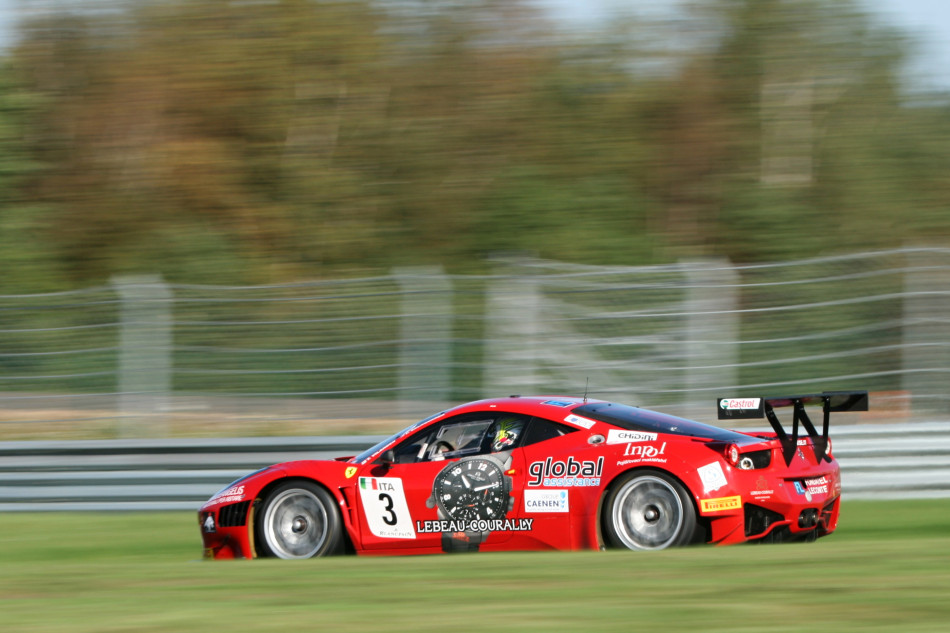 Fred Makowiecki (FRA) and Stef Dusseldorp (NLD) in the No.1 Hexis McLaren, second in yesterday's Qualifying, again set the second best time of 1.33.984.
Enzo Ide (BEL) and Francesco Castellacci (ITA) in the No.4 AF Corse Ferrari were half a second off their sister car, posting a time of 1:34.190. Marginally bettering their final Qualifying time yesterday.
The No.2 Hexis Racing McLaren of Alvaro Parente (PRT) and Gregoire Demoustier (FRA) who yesterday took pole, only managed a 1:34.350, slotting the car in sixth.
Continuing their disappointing weekend, Vita4One BMW set the two slowest laps of session. They start at the back of the grid for today's Qualifying Race following an engine failure in the No.18 car of Michael Bartels (DEU) and Yelmer Buurman (NLD) and slow pace in the No.17 of Nikolaus Mayr-Melnhof (AUT) and Mathias Lauda (DEU).
The temperature had dropped to a chilly 7C this morning and light spots of rain fell as the Warm-up session ended. The Qualifying Race takes place this morning at 11.15 local time.