Ferrari Challenge Penultimate round on home soil
The penultimate round of the Ferrari Challenge Europe Series takes place this weekend at the Italian Circuit of Imola, marking a return to home soil after the championship started at Monza in April.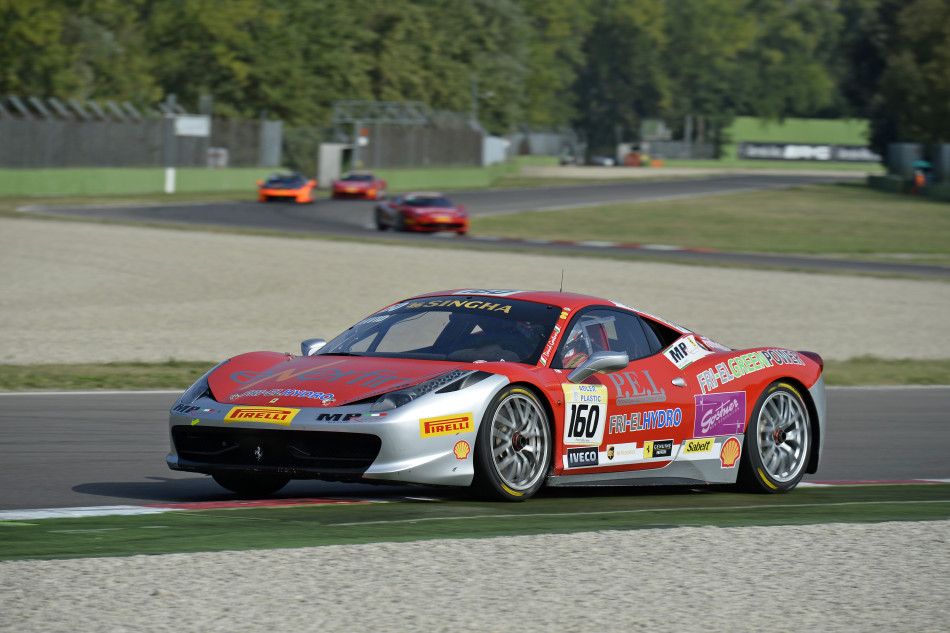 The Trofeo Pirelli Championship standings could not be closer, with just one point separating the two leading drivers. A late twist in the Coppa Shell championship comes as the leading driver is unable to race in this round.Italian Motor Piacenza driver Daniel Mancinelli holds the trump card this weekend, not only is he one point ahead at the top of the Trofeo Pirelli standings (with 123 points) but he is also the most familiar with the track.
Second place man Sergey Chukanov (with 122 points) from the Ukraine has never driven at this track before. In third place in the standings is Italian Dario Caso with 97 points followed by Austrian Philipp Baron (82 points), with two races here at Imola and two races at the World Finals still to run the championship could easily be claimed by any of these four.
After an impressive performance by German Dirk Adamski in the last round at Hockenheim, where he took two wins, the Coppa Shell category looked to be all but wrapped up. Adamski stands top of the table with 153 points ahead of Italian David Gostner with 119 points. However, after requiring surgery last week Adamski has taken the tough decision to miss the Imola races in order to fully recover. With Gostner, Ukrainian Andrii Lebed (107) and Vincenzo Sauto (103 points) chasing hard we now have a four way fight at the top of both championships.
Both categories will compete in the qualifying for race one this afternoon, with the first race on Saturday and the second on Sunday.