Ferrari Challenge North America - Race 1 Sonoma
McKenzie and Ruud win Race 1 at Sonoma.
Sonoma, April 26 – It was a remarkable day for drivers and fans alike to enjoy the splendors of the Prancing Horse at Sonoma Raceway for the first day of Ferrari Challenge racing. Dominating the first round of was Mark McKenzie of Ferrari of Houston. Starting in pole position, McKenzie held strong throughout the race, scoring the fastest race lap and increasing his distance in front of Harry Cheung (Ferrari of Beverly Hills) who finished second. Finishing third overall and in the Trofeo Pirelli class was Ricardo Perez (Ferrari of Houston).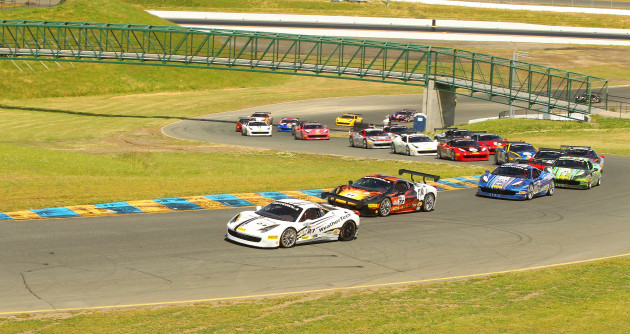 Victory for the Coppa Shell drivers was awarded to the poleman Chris Ruud, already a winner in the first round of the season, in Daytona, who remained in constant battle with his teammate from Ferrari of Beverly Hills, Jon Becker. The two were closely followed by James Weiland of Ferrari of San Francisco who finished third on today's podium.