This page contains archived information and may not display perfectly
F2 - Thoughts of a Champion - Oscar Piastri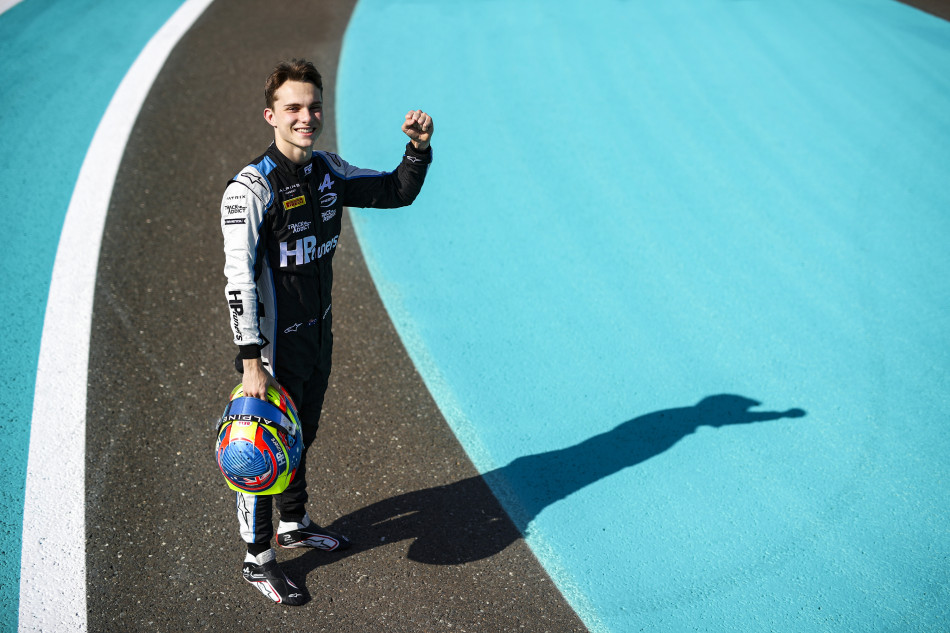 FIA Formula 2: We are here with the 2021 FIA Formula 2 Champion, Oscar Piastri. Oscar how does that sound?
Oscar Piastri: It sounds very good to me! It's been a good year, definitely. I didn't know if I could do it at the beginning of the year, because to be completely honest coming into Formula 2 as a rookie is pretty difficult. I think after the first couple of races my confidence grew, and I'm very happy to be champion.
FIA Formula 2: This is your third title on the bounce, what does it mean to you?
OP: It's a massively proud moment for me, I think I'm the first one to win those three Championships in a row. So, I'm super happy. I didn't really come into F2 trying to do three in a row I just wanted to win Formula 2 for the sake of winning Formula 2, but it looks very nice on my CV. Super happy to have won three in a row!
FIA Formula 2: Let's talk through some of the highlights, what stands out for you?
OP: There's been a lot of standouts, to be honest. Qualifying as a whole has been amazing, I couldn't really have planned for it to go as well as it has done this year. In terms of specific moments... that first pole at Silverstone was very special because it had been a long time since I'd had a pole, and the lap that I got pole with was pretty good. Jeddah, Sprint Race 2 was quite good, but I think the best moments were Bahrain Sprint Race 2, my first win, and then Monza Feature Race, my first Feature Race win. I think those are the two standout moments for me.
FIA Formula 2: That's quite a decent list of highlights. What about any frustrations, any, what we might call, lowlights?
OP: I think the first Feature Race in Bahrain, I was in third or fourth battling with Ticktum and saw the win just in front of my face, I pushed a bit too hard to get it and tried to stay in the battle with Dan too long. We had contact and I didn't finish. To be honest with you that's really the only one that's been quite costly. Baku Sprint Race 1 I got taken out as well, so I had to start at the back for Sprint Race 2, but that was through no fault on my own, so I wasn't really disappointed with that. So, I think that first Feature Race in Bahrain, and besides that it's been pretty good this year.
FIA Formula 2: At what point in the season did you think you could actually win the title?
OP: After Bahrain Race 2, so pretty early on! I think at Bahrain I wasn't super confident in getting everything together. I think Qualifying was ok, the first goal for that weekend was to qualify in the top ten which we did. The first race was ok, it wasn't anything special. Then we won the second race, we struggled a lot to begin with and then the safety car then kind of saved us and carved through on that softer compound. That Feature Race as well, while I actually didn't finish it was a massive confidence boost up until that point because we were the leading car on my strategy, which in the end didn't work with the safety cars, but I'd lead my first Feature Race and knowing I could fight at the front straight away was a massive confidence boost. So I left Bahrain thinking I could win the Championship, definitely.
FIA Formula 2: Let's have a word on your team now, how much help have they given you this year, particularly early on?
OP: A massive amount of help, but not just this year, over the last two years. We've got a 100% winning record together so very happy about that. PREMA have won so many things, and I say so many things because there are too many list, for a reason, and it's through hard work a great atmosphere in the team and ultimately giving us a fast race car. So, they were massively helpful at the beginning of the year because there's a lot of new things to learn in F2 and I think we tackled them as a whole team really well together and got up to pace a lot quicker than what I probably expected.
FIA Formula 2: And a final question, a quick word on your rivals this year?
OP: It's been a tough year; I think Zhou was the main rival for the first half of the year, but I knew that some of the other guys were just behind him. Like Robert, for example, I knew in the same car as me he was going to be strong. I think ultimately his Qualifying performances have let him down in the Championship fight, but until I left Jeddah, I was well aware that it could so easily swing like it often does in Formula 2. It's been a great battle all year and I'm glad that I could come out on top.
FIA Formula 2: Thank you Oscar!