Euro RX: Jens Hvaal targets more Euro RX3 outings after stunning series debut in Germany
Norwegian teenager Jens Hvaal is targeting more FIA European Rallycross Championship outings in 2023 after making a sensational Euro RX3 debut at the Nürburgring – winning his progression and semi-final races and finishing second in the final in a Škoda Fabia he'd borrowed from his cousins.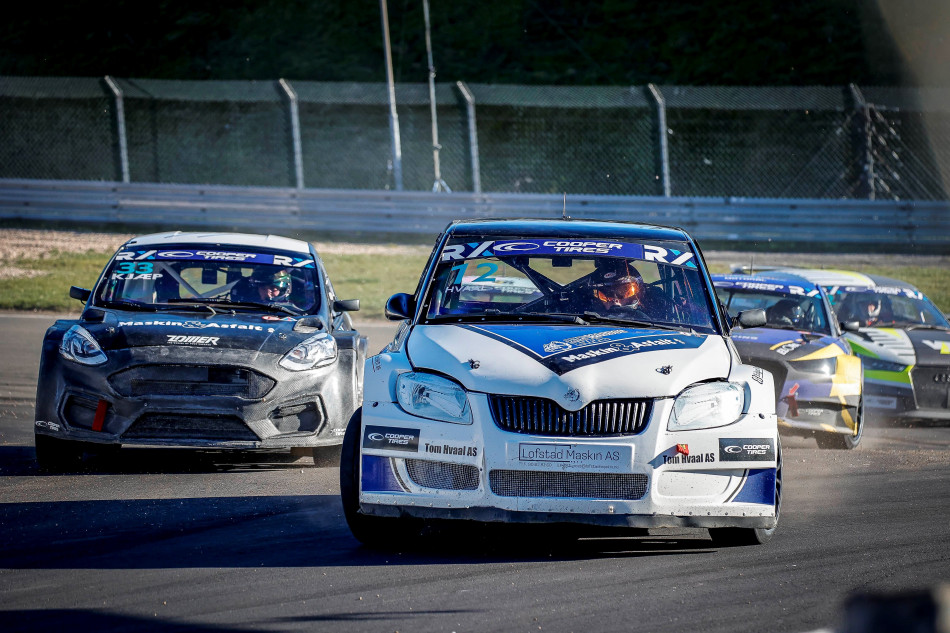 The 18-year-old from Kvelde comes from a strong rallycross background and has grown up living, breathing and watching the sport with his family. Yet he surpassed even his own expectations – beginning with fifth quickest time in free practice, which was a mere half a second slower than pacesetter Jan Černý.
Hvaal went on to finish second in heats one and two and third in heat three before he fast-tracked himself into the final. In a dramatic concluding round of the 2022 Euro RX3 series, Hvaal drove superbly well to finish second – beaten only by newly-crowned champion Kobe Pauwels.
"This was my first time driving a Euro RX3 car and it felt good," admitted Hvaal. "I had hoped for a top 10 result, but I felt right at home with the Škoda and the result was very much better than that. The Nürburgring was a fun track to drive. It has a lot of elevation, a lot of surface changes and full throttle through the chicanes. I really enjoyed it.
"I don't know yet if I will do the full FIA European Rallycross Championship next year, but we want to do as many rounds as possible. It will either be in a Peugeot, in which I'll contest the Norwegian Rallycross Championship, or I'll see if I can borrow the Škoda again."