This page contains archived information and may not display perfectly
Entries open for FIA European Rallycross Championship and RX2e
Entries have officially opened for the 2022 FIA European Rallycross Championship classes of RX1 and RX3 and RX2e, the FIA's entry-level electric championship.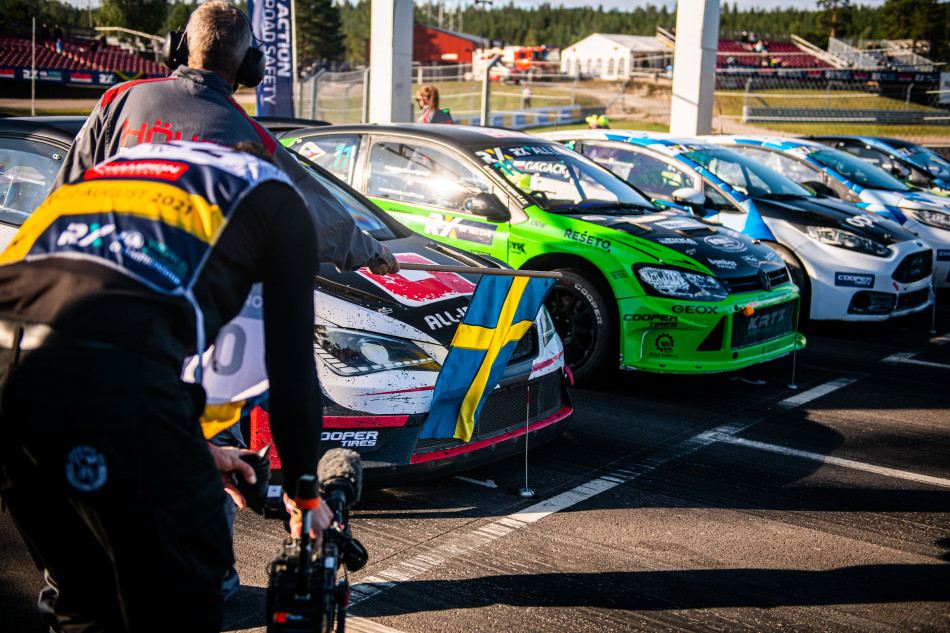 For Euro RX1 and RX3, entries will be open until April 21 (just 1 month) and up to 20 permanent places will be available per category.
Entries for the 20 spots available in RX2e will be open until the May 15 ahead of the opening round of the championship at the iconic Swedish circuit of Höljes at the beginning of July.
On Saturday in Bahrain, the FIA World Motor Sport Council approved the revised calendars for the 2022 rallycross championships.
The 2022 calendars have been update as follows:
FIA World Rallycross Championship
| | | |
| --- | --- | --- |
| 30-31 July | Germany | Nürburgring |
| 13-14 August | Norway** | Hell-Lanke1 |
| 03-04 September (DH) | Latvia | Riga |
| 17-18 September (DH) | Portugal** | Montalegre |
| 08-09 October (DH) | Belgium | Spa Francorchamps1 |
| TBC November (DH) | TBC | TBC |
DH – Double Header
1 Subject to promoter agreement
** Subject to track homologation
Launch Event: 2-3 July, Höljes (Sweden)
FIA RX2e Championship 
| | | |
| --- | --- | --- |
| 02-03/07 | SWE | Höljes1 |
| 30-31/07 | DEU | Nürburgring |
| 13-14/08 | NOR** | Hell-Lanke1 |
| 03-04/09 | LVA | Riga |
| 08-09/10 | BEL | Spa Francorchamps1 |
1 Subject to promoter agreement
** Subject to track homologation
 
FIA European Rallycross Championship (RX1)
| | | |
| --- | --- | --- |
| 21-22/05 | HUN** | Nyirád1 |
| 02-03/07 | SWE | Höljes1 |
| 13-14/08 | NOR** | Hell-Lanke1 |
| 03-04/09 | LVA | Riga |
| 17-18/09 | PRT** | Montalegre |
| 08-09/10 | BEL | Spa Francorchamps1 |
1 Subject to promoter agreement        
 ** Subject to track homologation

FIA European Rallycross Championship (RX3)
| | | |
| --- | --- | --- |
| 21-22/05 | HUN** | Nyirád1 |
| 02-03/07 | SWE | Höljes1 |
| 30-31/07 | DEU | Nürburgring |
| 13-14/08 | NOR** | Hell-Lanke1 |
| 17-18/09 | PRT** | Montalegre |
1 Subject to promoter agreement
** Subject to track homologation