This page contains archived information and may not display perfectly
EHSRC - Stage Maps Revealed for the 28 Historic Vltava Rallye
Round 2 of the FIA European Historic Sporting Rally Championship will be held this week in the Czech Republic on the 27/28 April 2019.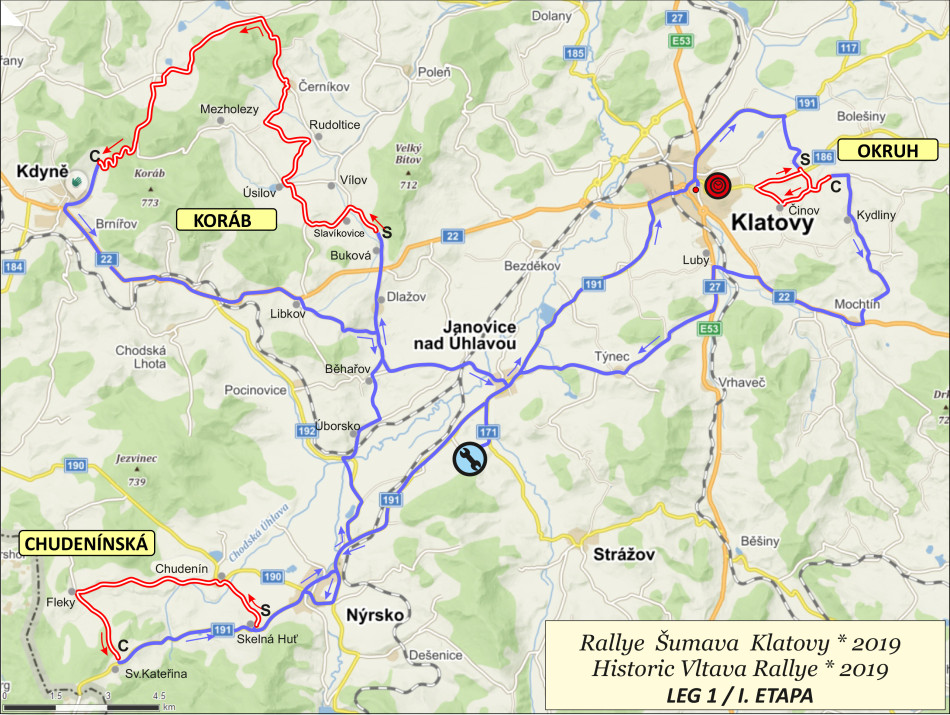 Today the rally organisers have made public the stage maps for each of the 14 special stages – 6 on Friday 27 April and 8 on Saturday 29 April.  There are seven locations for the special stages, with each being run twice, allowing fans two opportunities to witness the spectacle without having to move to another stage.
Each stage maps shows the spectator areas and the access routes into the area.
CLICK HERE to see the special stage maps for the 28 Historic Vltava Rallye
CLICK HERE for the schedule for the 28 Historic Vltava Rallye
The event will give rally fans a great opportunity to see the cars that thrilled their parents and grandparents.  However spectator safety is paramount and visitors should remember the following tips if travelling to the Historic Vltava Rallye this weekend -
Always keep your own safety in mind
Park in a safe place
Follow marshals' instructions
Observe and obey all event signs
Stay within the official spectator areas
Do not enter any prohibited areas
Keep off the road or track
Listen to official announcements
Expect the unexpected.
On rally special stages in particular, remember:
Cars may run wide on corners
Cars may cut corners
Cars may throw up stones
Earlier this month the FIA launched an updated version of the Rally Safety Guidelines to improve the safety of both the competitors and spectators at all events around the world.
For more information on the FIA Rally Safety Guidelines CLICK HERE