Disappointing weekend for Pescarolo team
2012 has been a difficult year for Pescarolo Team, with manufacturing delays, disputes brought before the courts and an unreliable engine.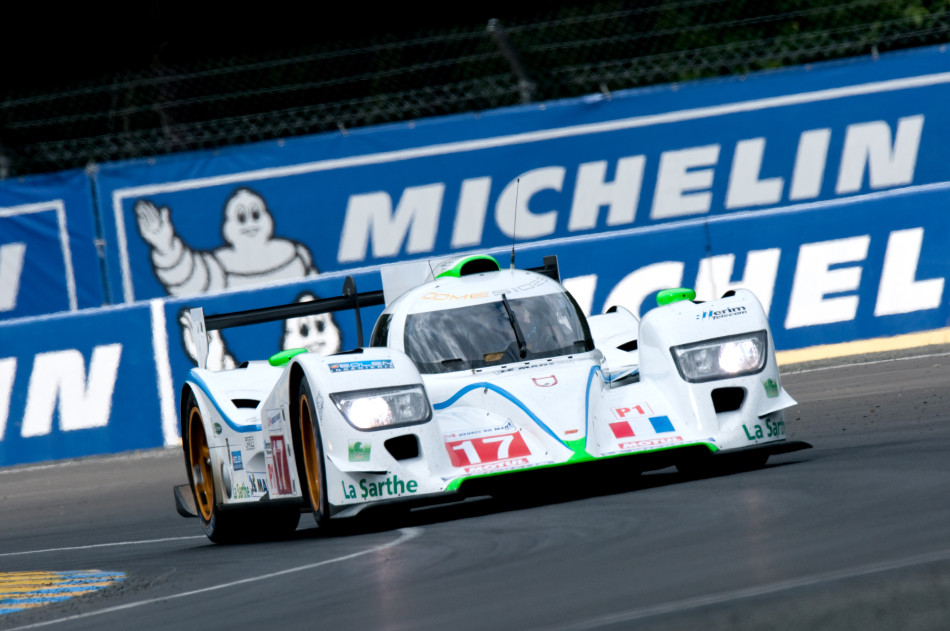 With the entry of two prototypes in the 24 Hours of Le Mans, the Sarthe based team did manage to take the Dome No.17 to the finish line, but only by rejoining the race for last lap, while the Pescarolo 03 No.16 did not even last until sunset.
The 2012 season started off well with a sixth place overall at the Sebring 12 Hours and points for first place in the LMP1 trophy for private teams. Especially since this result was obtained with the old Pescarolo 01, that retired from competition at the end of the race.
The Pescarolo 03 was to appear at the 6 Hours of Spa-Francorchamps, but a dispute with a partner stalled the production of the prototype, so Emmanuel Collard, Jean-Christophe Boullion and Julien Jousse had to watch their team mates in the Dome S 102.5 on track in the Belgian Ardennes. It was a tough race for the Japanese car due to engine misfire and ultimately a last place in LMP1 at the finish. Whatever the outcome, the goal was to put in the miles to better prepare the 24 Hours of Le Mans, the Dome is not entered in the FIA World Endurance Championship.
The new 03 Pescarolo was ready for the Test Day on the 3rd of June and Pescarolo Team also tested the day after the official test. Unfortunately, this was not enough to enable them to run to the end of 24 hours, especially as the Judd engines were expiring one by one. The Dome suffered the same fate, but managed a 'consolation' last lap. It will however not be classified as a finisher because it had not completed 70% of the distance of the winning car.
Henri Pescarolo, team manager:
"With a retirement after only four and a half hours of the race for Pescarolo 03 and the Dome S 102.5 unclassified, the raw results are not flattering but the Pescarolo team is far from ashamed. The Pescarolo 03 set very respectable time in qualifying and for a long time overnight the Dome was the fastest private LMP1, but the V8 Judd engine suffered from problems that severely handicapped us. On No.16, an engine broke after two laps during the warm-up, then in the race, quickly overheated and suffered from a chronic lack of power. As for No.17, the vibrations generated by the Judd damaged many ancillary systems, causing unwanted pit stops until Sunday at 9:30, when we had to stop after a new engine problem."
After two zero scores, Pescarolo Team are now 62 points behind Rebellion Racing, the current leaders for the Trophy for the best private team in LMP1.
Dave Davies (quote from team press release)