Creating an environment for change
Introducing a proposed action plan for sustainability, the FIA yesterday put the focus on environmental awareness in motor sport.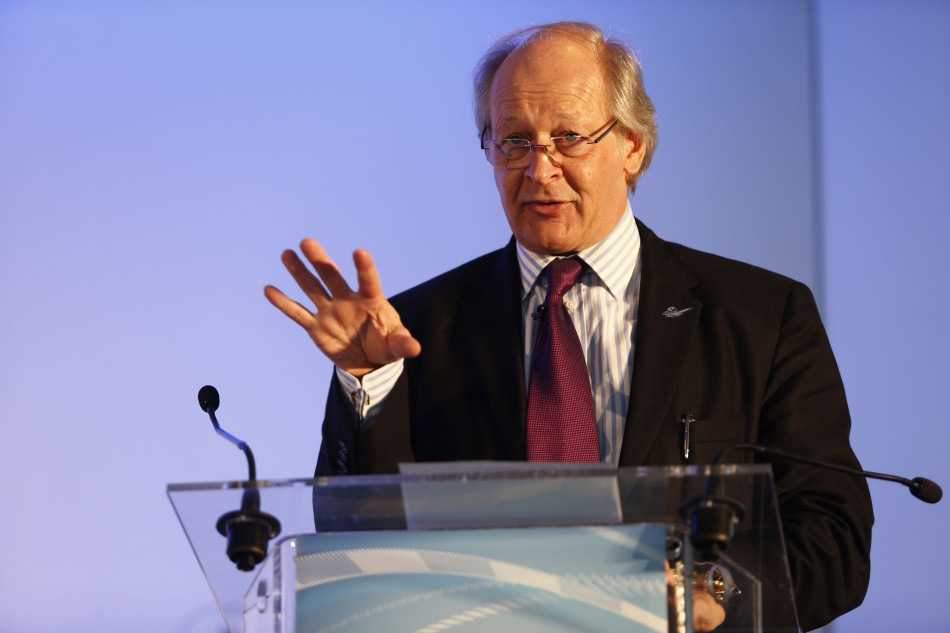 Yesterday's plenary session on sustainable motor sport saw Deputy President for Sport Graham Stoker present a new Action for Environment campaign which the Federation will today present to the World Motor Sport Council.
Following an opening introduction from Nick Nuttal of the United Nations Environmental Programme (UNEP) in which he explained how motor sport, through technological innovation, is ideally placed to deal with a resource-constrained future, Stoker outlined the new campaign.
"We had a very constructive working group with input from some pretty high powered experts and ASNs and we tried to create a workable framework that we are now taking forward and which we are calling Action for Environment," he said.
"The goal is that within a decade we will be a best practice exemplar in terms of environmental sustainability," he added. "The action plan is divided into two parts – Measure and Improve and the second, Innovate and Promote. On the first, we will provide you with the necessary tools so you can demonstrate at ASN level and at FIA level that you can operate in a sustainable way.
"On the other side, we will use the unique position we have in motor sport and in mobility to try to innovate and to spread new technology for the benefit of society," he added. "We will back that up with a proper action plan, with publicity, statistics, information – all the things you need when talking to other stakeholders, be they companies, local authorities or with central government .
"This initiative is going before the World Council tomorrow [Friday] for approval and we will then seek to implement it. I commend this to you strongly, as I believe, indeed I think we all believe, that along with safety this is the other major issue we have to deal with.'
In outlining the measurement tools available as part of the plan, Deputy President Stoker referred to the FIA Institute's recently launched environmental accreditation scheme which was explained by FIA Institute Deputy President Garry Connelly.
"The FIA Institute last year announced a new programme, which is a complete framework for environmental accreditation for all stakeholders – events, circuits, team owners, everyone involved in motor sport. McLaren is the first company to achieve excellence and the Institute itself had its audit last week and we hope to be accredited.
"We would encourage you to do it," he added. "Why? Well, as President Todt said in his opening address here, if we don't do things ourselves, others will do them for us and they may regulate us in a manner we may not appreciate. We have to be proactive. From the smallest to the largest ASN this is achievable now for you and I encourage you to get involved."
Commenting on his company's need for sustainability credentials McLaren Managing Director Jonathan Neale said that while the team is this year celebrating its 50th anniversary, in that time over 100 Formula One teams have failed.
"It's really important from an economic and from an innovation perspective that we stay ahead in the process of making our sport sustainable in the widest economic sense.
"From about 2007 onwards we started to take a much more proactive approach to this on the basis that out investors, shareholder and sponsors, the people who want to use this wonderful sport as a marketing platform, wanted to see from us that we were being proactive and that this was externally accredited.
"We were one of the first 500 UK companies to get a carbon trust certificate, and we were re-awarded that in 2012. Over four years we reduced our carbon footprint by 20 percent. We did that for very good economic reasons – simply, waste costs."
Peter Gregory from FIM also spoke about the motorcycle sport federation's long involvement in sustainability stretching back to 1993. He outlined how the organisation has appointed an environmental steward and holds 12 sustainability seminars each year.
Lord Drayson, who this week set a new speed record in an electric car, also spoke about the merits of the new Formula E Championship saying that the series was the right way forward for motor sport.
"This is the way in which the world needs to move," he said. "History begins in 2014 with the first FIA electric race. It's an opportunity for us to engage with urban teens who are very interested in technology. It will give young people an insight into a future that is fun and cool but which does not damage the environment."