Baku World Challenge preview and entry list
The culmination to a thrilling year of FIA GT Series action takes place at the inaugural Baku World Challenge by Aztexnika in Azerbaijan this weekend.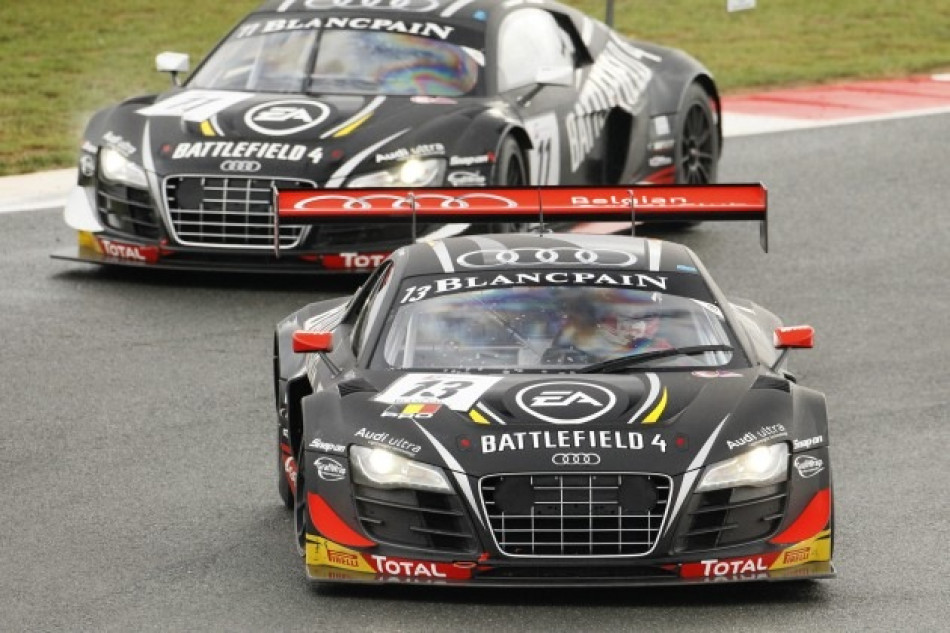 The final round of the 2013 season will blast in to life this Sunday where the new champions will be crowned. Heading to Baku the tension couldn't be bigger; the stakes couldn't be higher.
The new and exhilarating street circuit in Baku, close to the Caspian Sea, will host a gripping finale to the season where teams and drivers titles in both the Pro Cup and Pro Am categories are up for grabs. A dynamic and diverse 28-car grid of FIA GT Series cars will tackle the all-new street circuit, wowing the Azeri public and feeding their developing appetite for international GT competition.
The beautiful Azerbaijani capital city of Baku, known as the 'City of Lights', will illuminate a spectacular climax to a highly competitive 2013 season. With the stunning backdrop of famous Baku landmarks, including the Crystal Hall arena and the National Flag Square, the weekend will provide the perfect setting to bring down the curtain on an exceptional year of FIA GT Series racing.
Pro Cup – Title chase reaches an exciting conclusion!
Just six points separate the battling Belgian Audi Club Team WRT team mates Stéphane Ortelli (MCO)/Laurens Vanthoor (BEL) and Frank Stippler (DEU)/Edward Sandström (SWE) as they fight for the 2013 FIA GT Series Pro Cup class crown. In identical Audi R8 LMS ultra's the title protagonists are set to enjoy a straight fight for the title. Vincent Vosse, team principal at Belgian Audi Club Team WRT is adamant that his cars will race tooth and nail this weekend without team orders.
"Of course we have no preference between our cars," confirmed Vosse. "We are now sure that Audi drivers will be champions and obviously that is the most important thing and this is why we worked so hard throughout the year."
The prolific Stéphane Ortelli is chasing a fifth international GT title at Baku. His previous titles include the 2002 and 2003 FIA GT Championship, in the N-GT class, 2007 LMS-GT1, and 2012 Blancpain Endurance Series-Pro Cup, making him one of the most successful GT drivers of recent times.
Both Ortelli and his young charger team mate – Laurens Vanthoor have taken two qualifying race wins in 2013 and looked set to have a relatively easy route to the driver's title. However, a difficult weekend in Navarra last time out ensures that they now have just a six-point advantage over Stippler and Sandström. Vanthoor though has a strong reputation on street circuits having starred on his first visit to Macau in 2008, when he finished a fine 6th ahead of current F1 drivers Max Chilton and Jules Bianchi.
Like their title rivals just across the Belgian Audi Club Team WRT garage, Stippler and Sandström have enjoyed fantastic consistency throughout the previous eight races, scoring a Main Race win and three consecutive 3rd places. If they continue their shrewd and well-judged race strategies, the German/Swedish partnership could be in prime position to snatch the title this weekend.
As well as the #11 and #13 Belgian Audi Club Team WRT entries racing for the Pro Cup crown, the #12 Audi R8 LMS ultra could also mathematically still take Niki Mayr-Melnhof (AUT) to an unlikely title success. Entered under the Team WRT banner, Mayr-Melnhof is 26 points away from his team mates with 34 points to play for. It is a big ask but on an un-familiar street circuit, stranger things have happened in International GT racing. The Austrian will be re-united at Baku with regular team mate René Rast, who was unavailable for the last round at Navarra. As a statement of their commitment to the FIA GT Series and the Baku World Challenge, a fourth Audi R8 LMS ultra has been entered for young Frenchman, Grégoire Demoustier and Filipe Albuquerque (PRT).
For the teams title the Belgian squad require just 7 points to scoop the silverware from their nearest challengers, Sebastien Loeb Racing. As ever, nine-times World Rally champion – Loeb (FRA) will attract big headlines in Baku and is riding the crest of a victorious wave after a clean sweep of Qualifying and Main Race wins at Navarra in September.
Among the regular FIA GT Series entrants that could mount a challenge for race victories at the Baku World Challenge by Aztexnika will be BMW Sports Trophy Team Brasil with two BMW Z4s and Zandvoort main race victors, HTP Gravity Charouz with their familiar #1 Mercedes SLS AMG GT3 for Alon Day (ISR) and Maximilian Buhk (DEU).