From Auto #10: A life less ordinary
From young dealer-wheeler to legendary Formula One team boss, they don't make them like Sir Frank Williams any more. And at 72 years old, he still feels 'the need for speed'…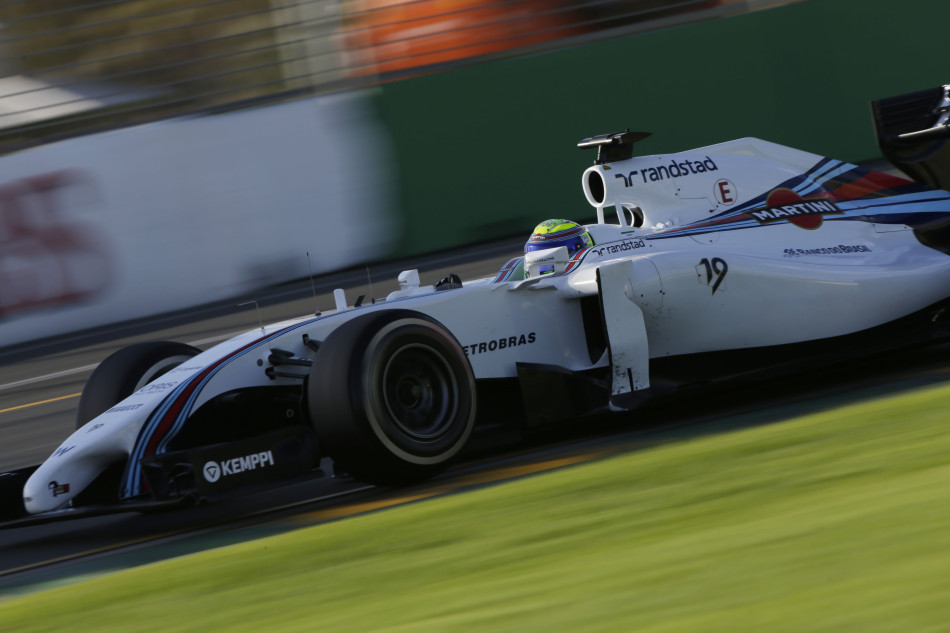 There's a picture of Frank Williams, from the 1970 Austrian Grand Prix, that can't fail to raise a smile.
A very youthful Williams, just 28 and in his second year as a Formula One team boss, is dressed in a T-shirt that proclaims 'Jochen Rindt Fan Club'. His grin is wide enough to crack a camera lens and there's a twinkle in each eye that leaves no room for doubt: he's having the time of his life.
It was year two of the Frank Williams F1 adventure and this shoestring privateer with whip-crack wits and engaging charm (still evident 40 years on, at age 72), can't quite believe his luck. A lad from the north-east of England, who'd earned his first pennies selling pastries from a bread van,was rubbing shoulders with F1 legends who a few years earlier had been untouchable gods.
"When I was in F3 or Formula Junior as it was then," he says, "just 19 or 20, I'd find myself staring and saying 'wow, that's Jack Brabham, that's Jackie Stewart.'"
He would become one of their peers soon enough, using languages and barter skills to buy and sell spares at the centre of the whirlwind that was the early '60s continental racing scene, starting with a mash-up Austin A35 fitted with A40 mechanicals in saloon car racing.
"It was a real boy racer car – made a lovely noise and had big stickers on, with circles on the side, and I was off flashing around in it," he recalls.
A predictable series of young tyro scrapes ensued, during the course of which Frank came across another racing Williams – Jonathan (no relation). who would become a "fierce competitor".
The pair became buddies beyond their track rivalry – so much so that when the somewhat wealthier Jonathan decided to undertake a European racing campaign in 1963, he offered Frank a lift to a new life. Frank needed no prompting.
"Jonathan came to me and said: 'Look Frank, I'm going on a tour of European races in my VW pick-up. Do you want to come with me?' He didn't say I'd be his 'gopher' because the term wasn't used then, but I said 'terrific'. It helped me escape my creditors… I had a canvas roof over my head, somewhere to sleep. And that's where this place [Frank rolls his head to indicate Williams' HQ in Grove, Oxfordshire] began.
"I met all sorts of people and every time we went back I was 'hoarding', so to speak. I'd get four sets of Dunlops from him, two sets of Hewland gear ratios from him – and it went on. That's how this business started. It was easy to survive a summer living in a hotel a couple of nights a week and the rest under canvas. When you're 20 it's fantastic. I was nuts about racing and there I was, in the thick of it."
Deal-followed-hustle-followed-deal and by late '68, Frank was ready to shoot for the stars and become an F1 entrant. He'd spotted a Brabham BT26 in identical spec to that raced by the works F1 team being used by a hill-climb entrant and persuaded its owner to sell, "for £5000 exactly".
The details of the transaction are lost in the mists of time, but one version has it that Jack Brabham, triple world champion and team owner, understood Williams would compete in the non-world championship Tasman Series, away from direct competition with the works team.
Frank had a slightly different understanding and bolted a Cosworth DFV to the monocoque, added Dunlops (better than the works team's Goodyears) and dropped the talented Piers Courage into the cockpit. This was a potent package – and Brabham knew it.
"The day we bought the car," says Williams, "Black Jack really was a black Jack that day, I can tell you. He was furious. He knew we'd have an advantage as Goodyear were new to the sport. And it was a remarkably good season for us."
From 10 starts, Courage took two seconds (Monaco, USA) and two fifths (Britain, Italy).
The good times didn't last, however. Five races into the 1970 F1 season, Courage, by now driving a less competitive Williams-entered De Tomaso, was killed in an accident at the Dutch GP. Forty-five years on, Sir Frank still feels that loss keenly.
"I was broken-hearted," he says. "Piers was a fantastic person and at the funeral there wasn't another racing driver who had a dry eye. Because Piers was just that sort of guy. Jochen [Rindt] and Jackie Stewart were that bit quicker then, but in the right car Piers could have been a world champion."
The early- to mid-'70s were difficult years for Frank Williams Racing Cars, as it was then and by 1976 Sir Frank had sold a major stake of his team to Canadian oil entrepreneur Walter Wolf. Come season's end their partnership faltered.
Frank, however, already had ambitions to establish a new team, one that during different periods of the next two decades would dominate F1: Williams Grand Prix Engineering.
This titan of a team, one that would go on to win nine constructors' titles (to date), was founded on the partnership forged between Sir Frank and the equally legendary engineer, Patrick Head.
"Patrick did a fantastic job for himself and for Formula One and for Williams," he says. "I mean he made this company, not me. I was pretty handy at finding the money – but on the back of his success and beautiful cars. He was an outstanding engineer, you see. And a very forceful person. He set up a number of mechanical engineering disciplines here which still stand, in terms of inspection and rigorous procedures governing the way in which parts are manufactured."
The pair went racing in 1977 with a March 761, driven by Patrick Nève, but the first true fruits of their partnership were seen a year later in the form of the elegant, neat and efficient FW06 and the FW07, introduced for '79, proved to be a masterpiece and a winner through to '81.
Those late-'70s-early-'80s years confirmed Williams as winners, then champions and established a beach-head from which to essay still greater success in the '80s and '90s. A few stats bear inclusion: 114 wins since the first at the 1979 British GP; nine constructors' titles since 1980; seven world champions: Alan Jones, Keke Rosberg, Nelson Piquet, Nigel Mansell, Alain Prost, Damon Hill and Jacques Villeneuve.
The strength of the Williams-Head alliance was tested to the limit in 1986 when Sir Frank was involved in a car accident that left him quadriplegic and wheelchair-bound.
"It was at night, we were on a country lane," he recounts. "There were no road lights coming… All the road's yours… We were on our way back from the French test at Ricard [near Marseilles] and I lost it. I remember when it hurt. There was a sharp pain when rolling –  and I'd rolled lots of times before – and I thought 'it shouldn't hurt like this.'"
He was hospitalised in France for nine weeks. "After five weeks, I got a visitor to take me out," he grins. "They don't like you lying in bed all day and all night, because you get bed sores and very stiff and so on, so they got me out of bed every day for a few hours. And I went off with a mate and one of the nurses… And the surgeon who fixed me up couldn't believe it, whereas I didn't think it was anything unusual at all. He said: 'You get straight back in your bed immediately or I'm not going to look after you any more.'"
Sir Frank's family took his injury less lightly and he recalls his late wife Ginny being "not very impressed, because she had a problem on her hands". His three children were also understandably disturbed by what had happened to their dad: "My kids were a bit surprised and tearful to begin with," he says. "But they got used to it, you know… It's a bit like when the dog dies. You go out and buy another one. And I was a bit worried about that, but of course you can't go out and buy another one of me, so it was no problem."
One of those 'kids', Frank's daughter Claire, has risen through the team to become deputy team principal and ensure the presence of a senior 'Williams' at Williams long after its founder departs the hot seat. Son Jonathan also works 'in the family business', overseeing heritage operations, among other roles.
For now though, as Sir Frank is delighted to confirm, he's "still in charge" and "not going to go anywhere just yet".
Why would he? "I've had a fantastic life," he says. "I bet few people have a life as good as me. It's like Top Gun, my favourite film: 'I feel the need… the need for speed.' And that's what it's all about."
This is a shortened version of a feature from the latest FIA AUTO magazine, which is distributed to senior figures in the motoring and motor sport industries.