Alex Lynn scores his maiden victory!
Alex Lynn scored his maiden victory in the FIA F3 European Championship, and Prema Powerteam clinched a stunning triple on the Brands Hatch circuit in the first of the weekend's 3 races.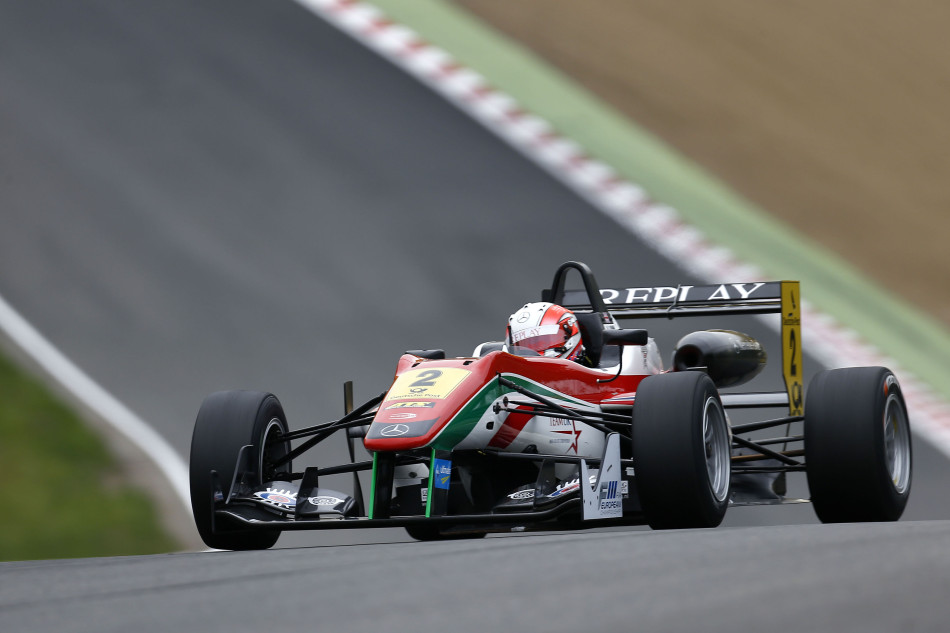 Prema Powerteam' weekend on the Brands Hatch circuit has got off to a flying start as the Italian squad scored a stunning triple in England with Alex Lynn leading home team-mates Raffaele Marciello, who was never more than a few car's lengths behind the English driver, and Lucas Auer after 51 laps. Auer showed that overtaking is possible on the tight Brands Hatch Indy circuit by moving up from fifth to third. 
Thanks to his first European success in Formula 3 Lynn is the fifth different winner so far this season. "Since the start of the year I've got pretty close to winning but it's taken longer than I thought, " smiled the 19-year-old British driver. "It's important to win the first race of the weekend as the longer you have to wait the greater the pressure. I made a good start, but I wasn't able to open up a gap over Raffaele Marciello so it wasn't that easy. I'm on pole for the other two races this weekend, and I'll have to use the same tactics to hope to score two more good results." 
Marciello, second in the race, has increased his lead over Felix Rosenqvist (kfeile24 Mücke Motorsport) in the championship as the latter could do no better than fourth. "It was a frustrating race as I was close to Alex and I just couldn't pass him. I waited for him to make a mistake, which he didn't," said the Italian, the uncontested leader of the FIA Formula 3 European Championship. "If I want to win the other two races this weekend, I'll have to make a better start." 
Third-placed Lucas Auer came to the same conclusion - the start is the key to the race! "I didn't make a good getaway as Sven Müller (ma-con) tagged me slightly," said Auer. "But I 'm happy to have moved up from fifth to third. It's positive to finish behind Alex and Raffaele. They know the car and the circuit inside out, whereas I'm in only my first season at this level of competition." 
Felix Rosenqvist and Harry Tincknell (Carlin) completed the top 5. The second race will take place in the late afternoon and Lynn will again be on pole in front of his team-mates, Marciello and Auer.