ACCR's low-cost racing solution for kids Racer Buggy gains momentum at Rally Croatia
At the occasion of Rally Croatia in Zagreb from 21 to 24 April, Jan Šťovíček, President of the Autoclub of the Czech Republic (ACCR), presented the club's Racer Buggy initiative, a low-cost racing solution featuring three categories of cross cars aimed at children from five to 14 years old.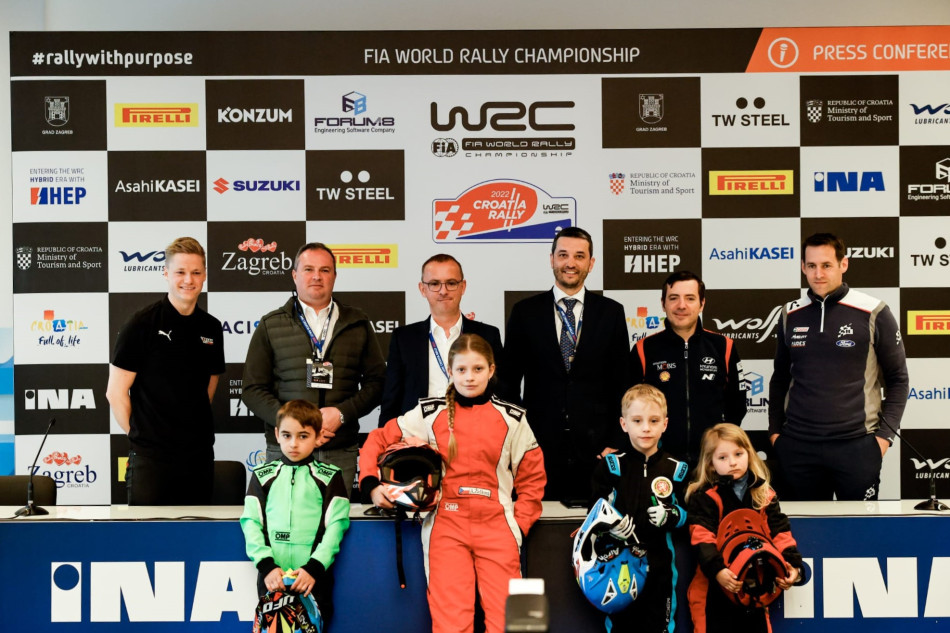 The press conference, hosted by Davorin Stetner, President of the Croatian Automobile and Karting Federation (HAKS), was also joined by Rado Raspet, President of the Autosport Federation of Slovenia (AŠ 2005), who both highlighted the value of the project to be deployed at national and Central European level.
Racer Buggy offers an affordable entry to motor sport in line with the FIA's goal to double motor sport participation, attract more young people and strengthen diversity and inclusion. It is aimed at beginners in off-road disciplines and serves as a perfect feeder from grassroots level into autocross, rallycross and also rally and rally raid.
Racer Buggies are affordable due to their low production costs, there is a large aftermarket of used buggies and parts, there is no need for Tarmac circuits and there is the possibility to practice everywhere off-road – from a field or meadow to a desert.
The Racer Buggy Project has been successfully developed for almost 30 years in the Czech Republic and the ACCR is running off-road academies and national championships in three classes – 160ccm, 125ccm and 250ccm.
Racer Buggy 160
Racer Buggy 160 category is aimed at the youngest beginner drivers from 5 to 8 years. Buggies are equipped with a garden lawnmower-derived HONDA 160 ccm engine, with a performance of cca 5,5 HP, reaching a maximum speed of 60-70 km/h. The shifting system provides an installed variator, which allows the youngest racers to focus on driving, not on having to shift gears. As for the safety of the buggy design, it is a self-supporting and highly resistant frame concept to withstand impacts or rolling over. They are also fitted with a 5-point safety harness, which provides full protection to the driver. All buggies comply with approved ASN technical regulations. Approved driver safety equipment is required. Price of a new buggy approximately €5-6,000.
Racer Buggy 125
This category is the next step for drivers from the Racer Buggy 160 category. Buggies in this category already have a gear-shift system, powered by 125ccm motorcycle engine. Self-buggy constructions are allowed and all modifications that comply with technical regulations are permitted. The class is for drivers from 6 to 12 years.
Racer Buggy 250
The third tier of the Racer Buggy pyramid is another step up for drivers from the Racer Buggy 125 category, but also directly from Racer Buggy 160, and is intended for children from 8 to 14 years. The buggies are powered by a 250ccm motorcycle engine with gear shifter.
After completing these categories, the competitors are ready to start in the FIA European Autocross Championship, either in the Junior Buggy or Cross Car category. 
At the same time, after reaching the required age limits, the drivers can start competing in rallycross, rally or rally raid, where passing through the Racer Buggy university is the perfect preparation. All Autocross European Champions from the Czech Republic, and also current Czech WRC3 driver Jan Černý, progressed through the Racer Buggy categories. 
Racer Buggy is the right step to start off-road racing in all FIA off-road disciplines.
Further details are available upon request to Jakub Vymazal, vymazal@autoklub.cz (ACCR).