30 Extra kilos for the Honda Civic
The Honda Civic's performance at the Slovakia Ring determined a significant change in the running weight of the Japanese car for this weekend's event at Budapest's Hungaroring.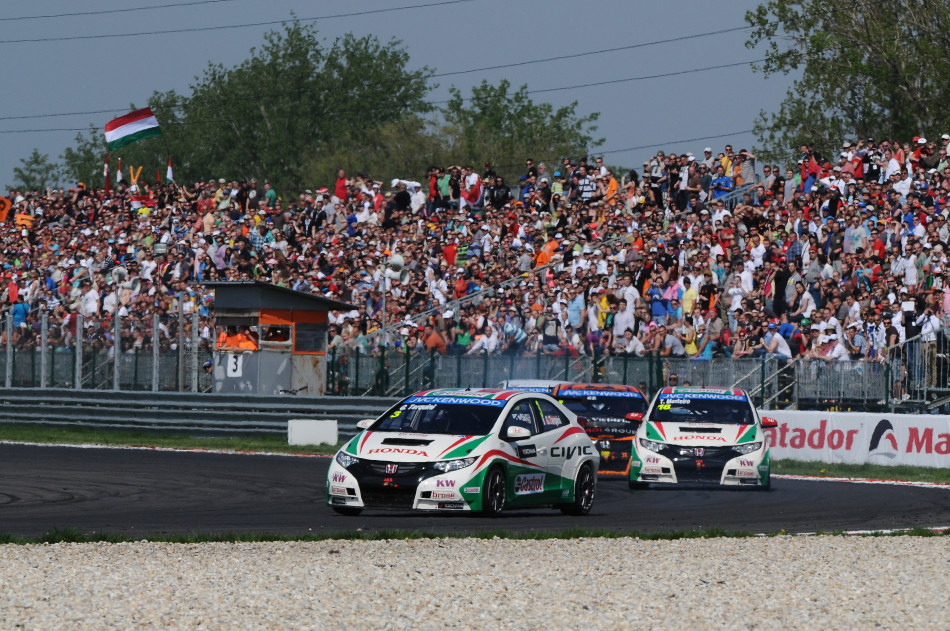 Following the calculation of the compensation weight according to the lap times set in Italy, Morocco and Slovak Republic, the three Civic machines of Tarquini, Monteiro and local hero Michelisz will carry 30 kilos of extra weight.
This means that they will be only ten kilos lighter than the Chevrolet Cruze 1.6T that remain the reference model and will receive the maximum compensation weight of 40 kg.
The SEAT León WTCC cars that ran on the minimum weight at the Slovakia Ring – just like the Honda Civic – will be laden by 10 kilos of extra weight; the BMW 320 TC (despite Coronel's victory last week) and LADA Granta cars will benefit again from a 20-kg reduction of their minimum weight.
Compensation weight Hungaroring
+ 40 kg : Chevrolet Cruze 1.6T
+ 30 kg : Honda Civic S2000
+ 10 kg : SEAT León WTCC
- 20 kg : BMW 320 TC, LADA Granta