250 registered for the Rechbergrennen!
Known for drawing in the crowds (20 to 30,000 spectators), the Rechbergrennen is attracting a high number of participants as well, with 250 entries.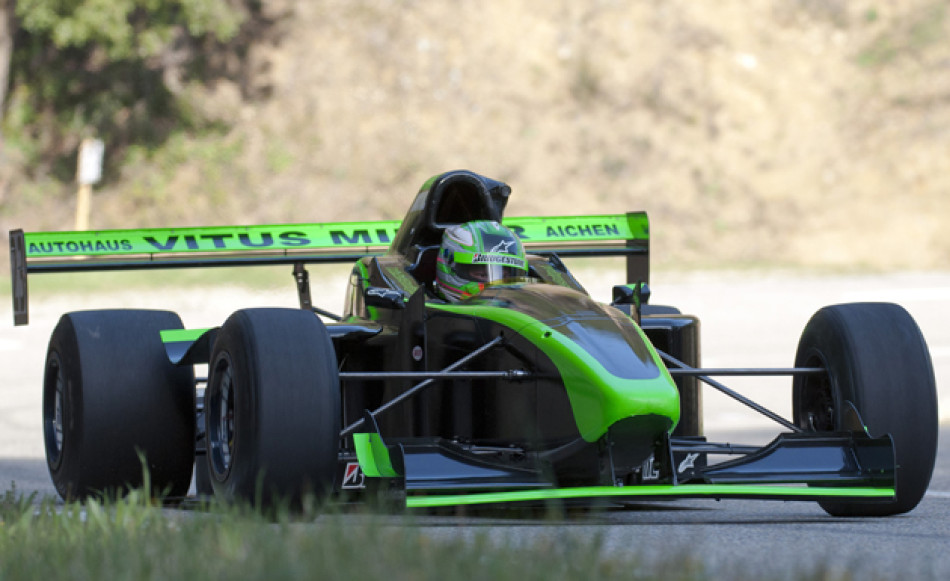 The European Hill-Climb Championship, which commenced mid-April at Saint Jean du Gard in France, will continue this weekend in Austria. Among the variety of Austrian sporting events, all disciplines combined, the Rechberg hill-climb can legitimately lay claim to the special status of major event, with large crowds and the media gathering to watch at the side of the 5 km winding road that starts at Tulwitz.
This year will be the 41st edition of the Rechbergrennen. As well as counting towards the FIA European Hill-Climb Championship, reserved for touring and GT cars, single-seaters and modern prototypes, the event is also entered on the calendar of the FIA Historic Hill-Climb Championship as well as featuring in the Austrian and Czech Championships. With a great line-up, the public will be able to see a variety of race cars in action, from a NSU Bergspider of the 1960s to the high-performance Osella FA30s, which even Formula 3000s are hard-pressed to keep up with. No less than seven of these Osellas are expected (a record), the favourite − prepared and maintained by Enzo Osella himself − being that of five times European Champion Simone Faggioli. The main contenders expected to give the Italian a run for his money are Marcel Steiner, Joël Volluz and Julien Ducommun from Switzerland, and Czech Milos Benes. The Formula 3000s, while less aerodynamic, have a certain lightness and agility which other cars don't. The best performing are expected to be the Lolas of Czech Vaclav Janik (winner of the 2012 FIA International Hill-Climb Challenge) and Eric Berguerand from Switzerland. The "Silhouettes" of Dan Michl (Lotus Evora) and Vladimir Vitver (Audi WTTR DTM), which were absent in France, will make their first European appearance at Tulwitz.
For the historic event counting 80 participants (of whom 57 are entered in the FIA Championship), all the 2012 Champions will be in attendance to defend their title: Jürgen Pachteu (Steyer Puch – category 1), Josef Michl (Porsche 911 RS – category 2), Jaroslav Baranek (Ferrari 308 GT4 – category 3), Uberto Bonucci (Osella PA9/90 – category 4) and Petr Tykal (Formula Easter MTX – category 5).
Official practice will be held on Saturday, 27 April from 9 a.m. to 5 p.m. On Sunday, each driver will take part in two climbs, from 10 a.m. onwards.