2022 FIA Motorsport Games in facts and figures
The second edition of the FIA Motorsport Games staged in Marseille in October this year set a new high mark for the most number of nations / FIA ASNs to ever participate in an official FIA-sanctioned event.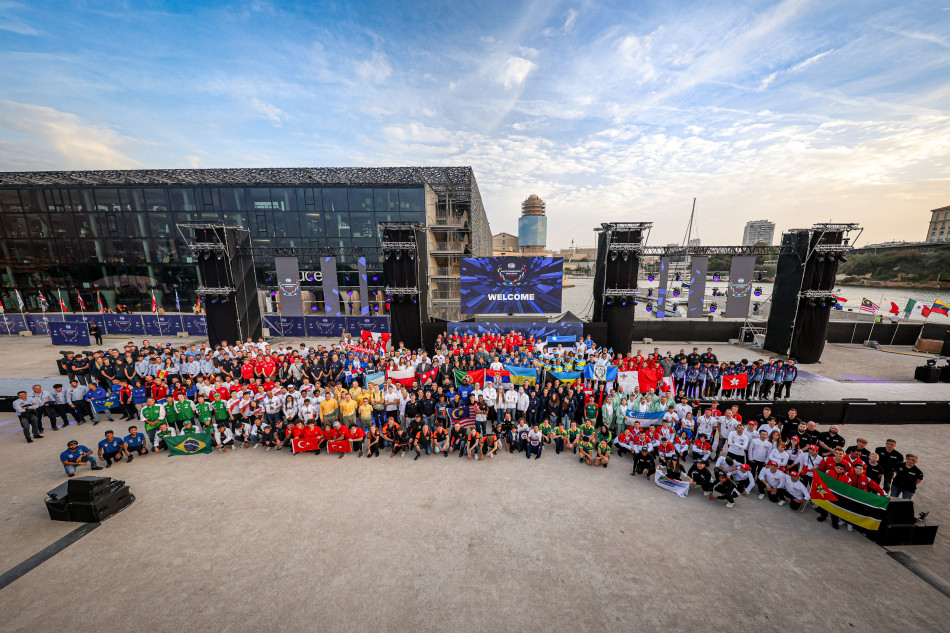 Originally staged in Rome in 2019 at Autodromo Vallelunga, the FIA Motorsport Games brings together competitors from across the globe to compete for gold, silver, and bronze medals in a wide array of motorsport disciplines.
The second edition of the games set new benchmarks for the event across multiple KPIs, including the number of nations, number of competitors, number of disciplines, number of medals awarded, amount of live broadcast viewership, social media engagement, and much more.
After six disciplines were contested in 2019, the number dramatically expanded to 16 for 2022, with three Rallying competitions, one GT and one Slalom event, three Karting competitions, and two off-road Cross Car disciplines added.
49 FIA ASNs competed at the inaugural FIA Motorsport Games, but the 2022 edition attracted a total of 72 nations.
The 2022 FIA Motorsport Games attracted 463 competitors in Marseille compared to 166 in Rome.
18 sets of medals were awarded for the inaugural games in 2019 compared to 48 this year in Marseille
The number of countries earning medals rose dramatically in 2022 – a total of 24 nations stood on the podium compared to 13 in 2019
Social media engagement / reach improved significantly in 2022 – a massive 331 percent increase from 2.66 million (2019) to 11.5 million (2022).
International media coverage also expanded rapidly this year with more than 21,500 media mentions – a huge 1324 per cent increase on the inaugural event.
On-site attendance also improved significantly in Marseille and Circuit Paul Ricard - a 400% increase took the number of fans to more than 45,000.
114 hours of live streaming was shown from the second edition of the FIA Motorsport Games across YouTube, Facebook, Twitch, and Daily Motion, including live racing, opening and closing ceremonies.
143,112 cumulative hours of streaming were watched on YouTube - the equivalent of 16 years of continuous viewing.
The FIA Motorsport Games were shown on television in 122 nations/territories around the world.
With a total of three gold medals in Rally4, Historic Rally, and KCMG Formula 4, Team Italy were crowned winners of the 2022 FIA Motorsport Games.
Team France's haul of golds matched Italy but GT racer Mirko Bortolotti added a silver in the concluding GT Sprint race to tip the table in Italy's favour.
With two golds, one silver, and two bronze, Belgium finished third ahead of Germany and the Netherlands, who tied for fourth.
In addition to being the overall winner, Team Italy also won the All-Star Trophy for recording the best medal score across the event's ten senior disciplines.
The NewStar Trophy went to Team Germany for scoring the best results in Karting Endurance, Karting Sprint Junior, Karting Slalom, Auto Slalom, Cross Car Junior, and Fanatec Esports. 
There were also regional trophies awarded to South Africa (Africa), Australia (Asia), Peru (Americas), Italy (Europe), and Kuwait (MENA). 
A key goal of the FIA Motorsport Games is to help grow the sport in nations that are developing new motorsport participation programs and infrastructure. Medal winners from non-traditional motorsport nations this year included Latvia, Peru, Czech Republic, Kuwait, Sri Lanka, Estonia, Ireland, and Israel.
Other nations competing for the first time at the games included Andora, Argentina, Bahamas, Bangladesh, Barbados, Belize, Canada, Chile, Greece, Guatemala, Indonesia, Republic of Korea, Kosovo, Luxembourg, Morocco, Mozambique, Nepal, Nigeria, Panama, Puerto Rico, South Africa, Slovenia, United Arab Emirates, Uzbekistan, Venezuela and Vietnam.
More than 70 competitors who took part in this year's FIA Motorsport Games were female.
Second-generation stars competing at the event included Charlie and Oscar Wurz (son of Alex), Pablo Sarrazin (son of Stephane), and Alister Yoong (son of Alex).
Stars on-site at the event included ex-Formula 1 stars Jean Alesi and Felipe Massa (President of the Drivers Commission at the FIA). Regular GT World Challenge commentator and 1970s Formula 1 ace John Watson was part of the world-feed commentary team, while three-time 24 Hours of Le Mans class winner, Darren Turner was one of the on-screen hosts.
Ex-Formula 1 driver and Le Mans legend Allan McNish was in attendance, as well as newly crowned FIA WRC champion, Kalle Rovanperä.
After two editions of the FIA Motorsport Games, Spain holds the record for the most medals won with eight - all of them earned this year in Marseille - four x silver and four x bronze medals.
The Spanish team was the only FIA ASN to enter all 16 disciplines at this year's FIA Motorsport Games.
Team Italy not only won the overall prize for the most successful nation, they also now hold the record for the most number of gold medals with four – one from 2019, three from this year.
The youngest competitor at this year's FIA Motorsport Games was Portugal's 11-year-old Rodrigo Seabra in Karting Sprint Junior.
The oldest competitor taking part this year was 71-year-old Historic Rally co-driver Arvo Maslenikov from Estonia.
The discipline with the most number of entries this year was 57 in the Fanatec Esports event.
The opening ceremony was held adjacent to Marseille's Mucem - the Museum of Civilizations of Europe and the Mediterranean.
Five separate competition areas were used at Circuit Paul Ricard for the FIA Motorsport Games. The main circuit area, karting circuit and drifting circuit hosted eight competitions. The Auto Slalom and Karting Slalom events were contested at a separate paved area between the main circuit and Mistral Hall which hosted the Fanatec Esports competition.
Cross car events were held at Autocross Veynois, Veynes, 200km north of Marseille with Rally competition taking place on the mountain roads around Sainte-Baume.
The second edition of the FIA Motorsport Games was run by a dedicated team of FIA and SRO staff as well as volunteer event staff – more than 500 people.
More than 2000 credentials, including athletes, national delegation members, teams, media personnel, SRO & FIA staff, and subcontractors were issued.
As part of the event's environmental commitment, bio fuel was used for generators, which helped remove approximately 16 tonnes of CO2, which would have been emitted if traditional fuel had been used.
Carbon reduction measures included: 100% single use plastic ban implemented across all venues, signage and promotional items were produced out of 80% recycled / lowest environmental impact materials and 90% of the food items and equipment for the event were sourced locally.
The unavoidable carbon emissions of the event have been calculated and will be compensated by supporting environmental projects – making the event 100% carbon neutral.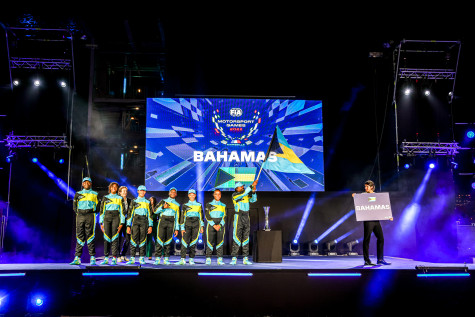 The third edition of the FIA Motorsport Games is scheduled to be hosted by the Spanish city of Valencia in 2024. The host city was revealed at the closing ceremony for this year's FIA Motorsport Games by SRO founder and CEO, Stephane Ratel.