2013 Academy Trophy
CIK-FIA Academy Trophy has only continued into a new three-year cycle this year.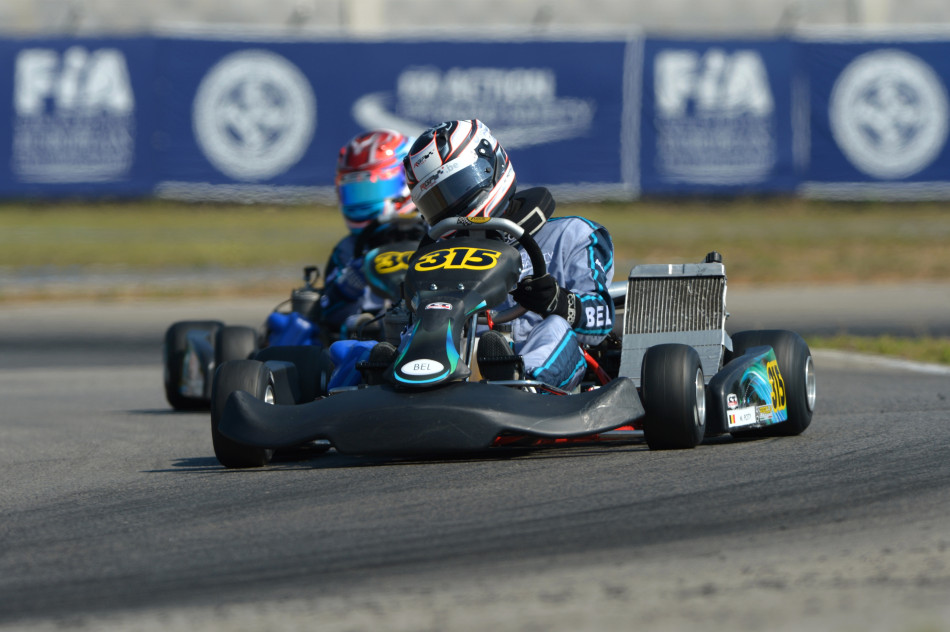 Launched in 2010 at the same time as the U18 World Championship, only the CIK-FIA Academy Trophy has only continued into a new three-year cycle this year. Integrated with other international events, it has attracted 32 drivers from 22 different countries and three continents. The Parolin chassis and FIM engine that produced the success of this one-make formula with a limited budget and it was again managed by the Parolin team. The choice Vega for the tyres brought renewed grip and performance, close enough to the KF Junior machines. Another novelty was that the 2013 Academy Trophy was reserved for drivers not otherwise engaged in CIK-FIA international competitions, in order to focus on its mission of discovering talent.
Three events, six races, one winner
The programme for the year included three meetings: Genk (BEL), Ortona (ITA) and Varennes (FRA), in parallel with the European and World Championships. Although the ultimate victory was the goal of all the competitors, the experience gained by each brought a significant benefit to all participants.
Potty wins the opener at Genk
The Belgian driver Maxime Potty had the chance to race at home for the first round. He won Race 1 against Gautier Becq (FRA) and Ralf Aron (EST) and finished second in Race 2 which was won by Arturo Melgar (ESP) with Artem Petrov (RUS) in third position.
Piquet takes his revenge at Ortona
The son of the former Formula 1 champion, Pedro Piquet was above the battles in Italy, in the heat of Ortona. Potty, however, had not lost his touch, finishing second each time, ahead Ralf Aron and Berkay Besler (TUR).
Besler assured at Varennes
The Turkish driver Berkay Besler tasted victory at the final round in France and won both races of the meeting. Gautier Becq took the second step of the podium in Race 1 ahead of Arturo Melgar, while Edoardo Tolfo (ITA) finished second in race 2 ahead of Melgar.
Potty wins overall
6th and 4th at the last meeting, Maxime Potty won the Academy Trophy clearly thanks to his performance and consistency against Arturo Melgar and Berkay Besler. The 4th position of the French driver Adeline Prudent should be noted, supported by the Women in Motorsport Commission of the FIA.