"Women Can Do Just As Well As Men"
Ramona Karlsson was delighted to see so many women competing on her home event.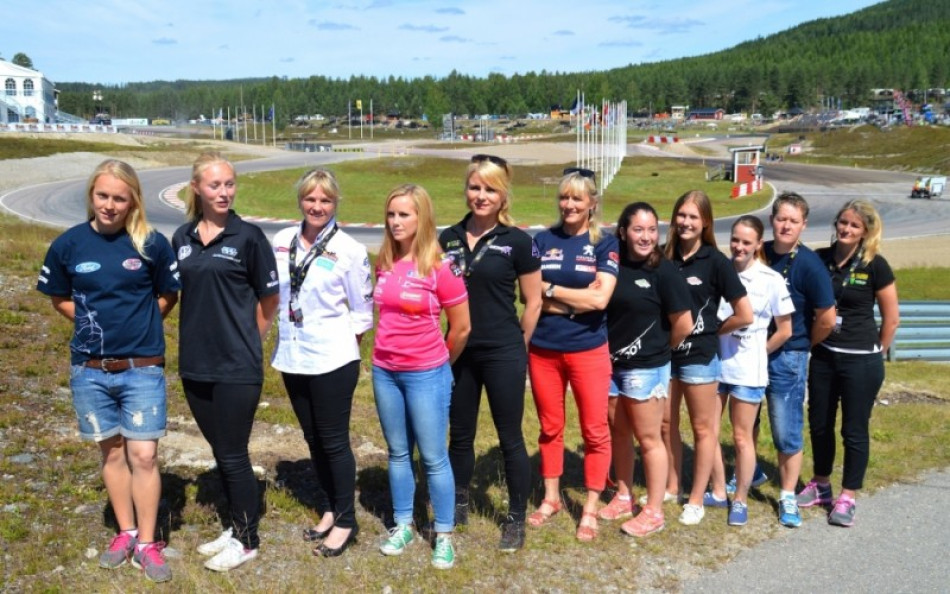 This weekend's Volkswagen World RX of Sweden features the highest number of female entries ever to take part in the FIA's newest World Championship. Eight women will compete in the Swedish RX round, as well as two female team principles, two mechanics and one engineer.
Leading the group of female entries in Holjes this weekend is Ramona Karlsson, who is a prominent member of the FIA's Women in Motorsport Commission. Karlsson, who drives a Saab 9-3 Supercar run by Per Eklund Motorsport was delighted to see so many women competing on her home event.
"It's fantastic to have so many girls here but really it shouldn't be a big deal, women can do just as well as men," said 34-year-old Karlsson who carved a successful career in rally before swapping to World RX. "Women are built differently from men of course but rallycross is a mental sport. The races are short and it's not so much about strength, the key is knowing when to take chances and there's a lot of skill to this sport. There's no reason women can't do those things."
Super1600 driver Ada Marie Hvaal echoed Karlsson's comments. "I've been driving for two years now and I consider the reaction to me driving very positive," said the 19-year-old Norwegian whose cousin is Supercar driver Alex Hvaal. "In fact, it maybe even gets me extra attention being a girl. Now that IMG has come on board to help promote rallycross as a sport, I hope that this attention is even bigger."
Round five of the season will kick off tomorrow with the first heat scheduled to begin at midday.