Vinuales wins after a Cliffhanger
Superkart, a spectacular discipline, definitely presented a high quality show in 2013: the CIK-FIA European Championship can boast of extremely close racing.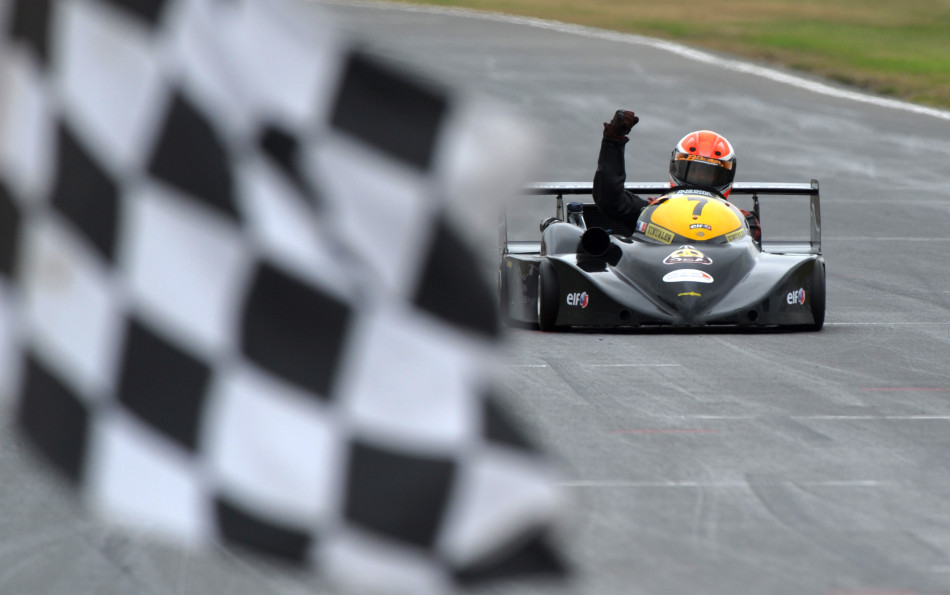 As in previous years, the title was decided during the last round after a a twist of fate. The suspense was breathless with two dominant drivers throughout the season: the French driver Emmanuel Vinuales and Briton Gavin Bennett. Both left their mark on this championship and found themselves side by side in each event. They accumulated victories until the last race. Independent drivers at using the same equipment (Anderson / DEA), they have both already experienced the glory of one or more titles (2007-2009 & 2010) for the English driver, 2011 for his opponent. They could drive without restraint and didn't hesitate.
The Championship began at Snetterton with a relatively small grid but whose equality made for an epic battle, partly in the rain. For the rounds at Assen and Le Mans, the number of entries was close, demonstrating that the potential still exists. Magny-Cours had good media exposure and observers of the world of car racing were amazed by the times and the fighting at every moment in Superkart.
Vinuales scored the first two victories in Great Britain, but Bennett soon followed. Other drivers, from the Redspeed team, champion in 2012, were expected to do well but lacked speed at home. They nevertheless scored points.
At Assen, Bennett had a double win but Vinuales just took one podium. The Czech driver Adam Kout (MSKart / DEA) was interfering in their struggle. At Magny-Cours, Vinuales, Bennett and Kout passed and repassed on Saturday, but Bennett retired leaving victory to the French driver. Kout made an advance on the most consistent outsiders such Henrik Lilja (PVP / PVP), Daniel Hentschel (Anderson / DEA) and Lee Harpham (Anderson / FPE). The next day, Bennett took his revenge.
The final races at Le Mans promised to be exciting because each of the protagonists had taken three victories. Vinuales took the ascendancy from qualifying. He brilliantly won the first race, dropping Bennett from the start but this didn't change the situation because of the allowable deductions. In the last race, Vinuales started in front in the rain but didn't get in Kout's way, so he became the only other driver to have won a race. Bennett was eliminated by a mechanical failure, Vinuales was assured and took his second title. Note that the young driver Liam Morley (Anderson / DEA) gained his first podium in his first European season.