Todt thanks delegates for 'show of strength'
FIA President says presence of 168 club representatives in Paris demonstrates 'what and who you are'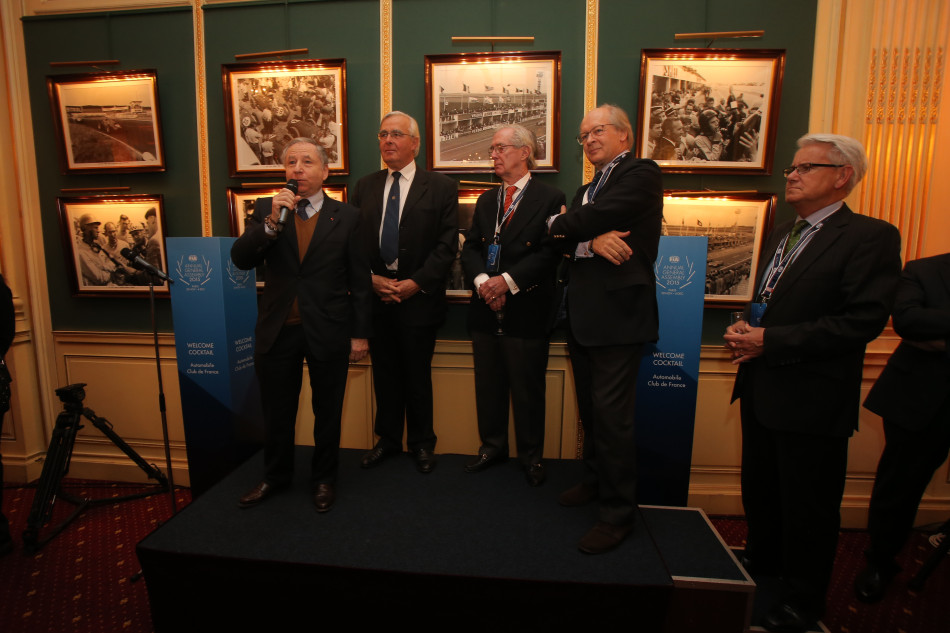 Yesterday, FIA President Jean Todt welcomed delegates to this year's Annual General Assembly, saying that their presence in Paris demonstrated their strength and "showed what and who you are".
Speaking at the first social event of the General Assembly week, held at the headquarters of the Automobile Club de France on Place de la Concorde, President Todt first thanked the evening's hosts, the ACF, and its President, Robert Panhard, before saying that in the wake of the Paris terrorist attacks of 13 November, the FIA had given consideration to postponing this year's event.
"We thought that maybe we should postpone or delay the General Assembly, or change the location, but finally we said, 'we will do it in Paris', because we will not be threatened by anybody," he said.
"In joining us here in Paris you have demonstrated what you are and who you are, so you all deserve a big round of applause for being here and for being who you are," he added, before inviting delegates to join him in a minute's silence in memory of the victims of the attacks.
Introducing the week's events, President Todt said: "This year we have 114 countries here and we have representatives from 168 clubs – from mobility, from sport, and from clubs mixing both. I am sure we are going to have a very interesting week featuring many important meetings, a lot of very useful networking and also a lot of socialising".
"This week also represents a yearly opportunity to make an assessment of our organisation – how we improved, where we failed to improve, where we need to improve and I'm very thankful that you are all here to participate in this important week."