Susie Wolff talks Williams and Women in Motorsport
Williams F1 development driver and FIA Women in Motorsport Ambassador Susie Wolff talks exclusively to FIA.com.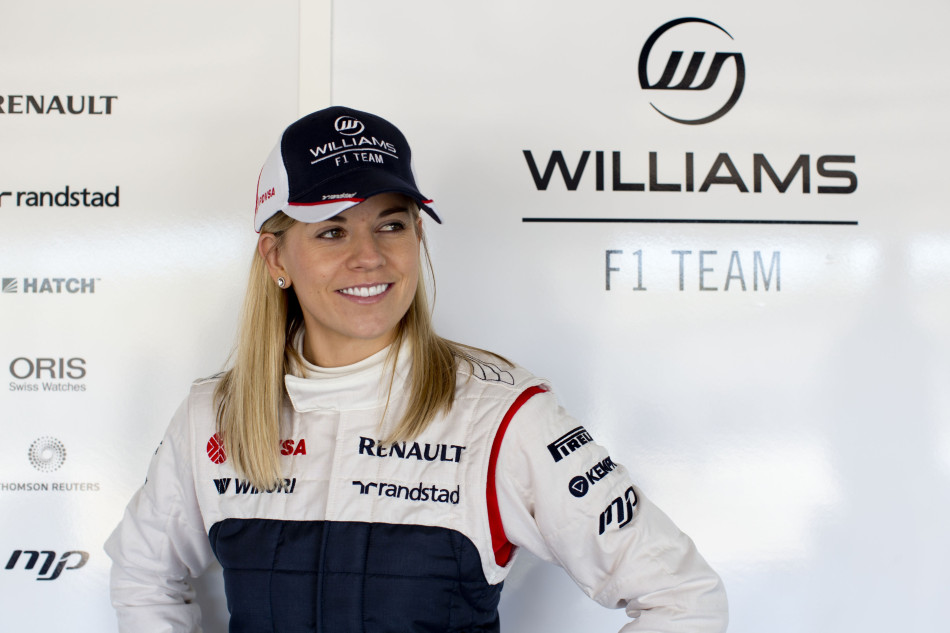 Following a successful debut season as a development driver for the Williams F1 team, Susie Wolff so impressed with her performances in 2012 that she was asked to take on an expanded role this year. In addition to extra time spent working on the team's simulator, Wolff will complete all of 2013's aero tests, work that began when she gave the FW35 its Idiada shakedown.
That extra track time has paid off in more than just experience. Asked whether she was hoping to get an FIA superlicence this year, Wolff confirmed that it was her goal. "Definitely," she said. "I think it's a question of looking at how many kilometres I've done in the car now. I think I'm eligible for a superlicence, so that will be the next step.
"As I said at the beginning, before I joined Williams, it's not about trying to run before I can walk – it's about doing everything in clearly defined steps. It's about being successful at every step, so that you can make the next step. So there was the first test last year which went well, and then I got an increased role. The testing at the beginning of this year went well, the launch of the car went well, so now my aim will be more rookie days, more time in the car, then take it from there."
But there's no chance of seeing Wolff taking part in a Friday practice session this season. "This year most definitely not, because there's a rookie in the car," she said. "So that's not realistic. But I think there are plans for some rookie days at Silverstone in the middle of the year and that's very much my goal – to get back in the car as soon as I can, to get more mileage and to do a good job, show that I'm capable."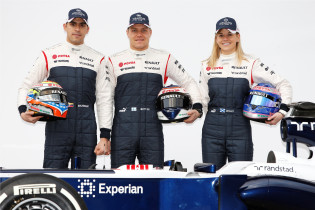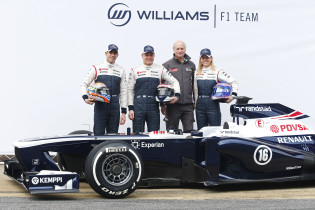 Last year, Wolff was named as one of the Ambassadors of the FIA's Women in Motorsport Commission. The Ambassadors are tasked with spreading the goals of the body while demonstrating how to succeed in all areas of motorsport, but Wolff has taken the mission to heart.
"How it's worked so far is that I'm kept up to date with what's going on, and whenever an event comes up, or something comes up where I can be of help, or if it would help to have me there, then I am very much there," Wolff said. "But this year there hasn't been anything yet.
"I think the purpose of being an Ambassador [for Women in Motorsport] is to be involved in the programme, to be conscious of it, and to look for opportunities to help. There have been a couple of young females – one in karting and one in junior single-seaters – who I've been in contact with, trying to help. Because it's not easy getting budgets together and finding the right path.
"I see it very much as not just going to events and smiling, but actually doing as much as I can to help behind the scenes, always being conscious of the fact that we're trying to raise awareness," she continued. "It's not something we expect to have happen from one day to the next, for one event to make a dramatic difference. It's an on-going thing."
Where the Women in Motorsport Commission has proved to be effective is in its efforts to develop long-term and sustainable means of helping women enter the field. Instead of pursuing media-friendly quick fixes, the body has been raising awareness of the plethora of opportunities beyond the cockpit that exist, and of the skills needed to fill those roles.
"It must happen organically, because you can't push women in just to get the quota up," Wolff said. "It's such a performance-based sport – if you're not good enough, you won't survive. And there's no point pushing someone in who is not good enough because they will not last long there. That's why it's got to be done organically.
"I think the fact that you can switch the TV on and see Monisha Kaltenborn sitting on the pit wall during a race, you can see female mechanics in the garage… At Williams we have a fantastic number of women already in the company. We have one lady heading up the commercial side of our advanced engineering, we have Claire Williams on the board. It's happened organically – they haven't pushed the issue, women have found their way up."