This page contains archived information and may not display perfectly
THE STORY BEHIND-THE-SCENES: THE FIA'S ROLE IN FORMULA E
A new short film has been produced to shine a spotlight on the relationship between the Fédération Internationale de l'Automobile (FIA) and ABB FIA Formula E World Championship – what follows is a short summary of the story, including direct insights from some of the video's leading interviewees...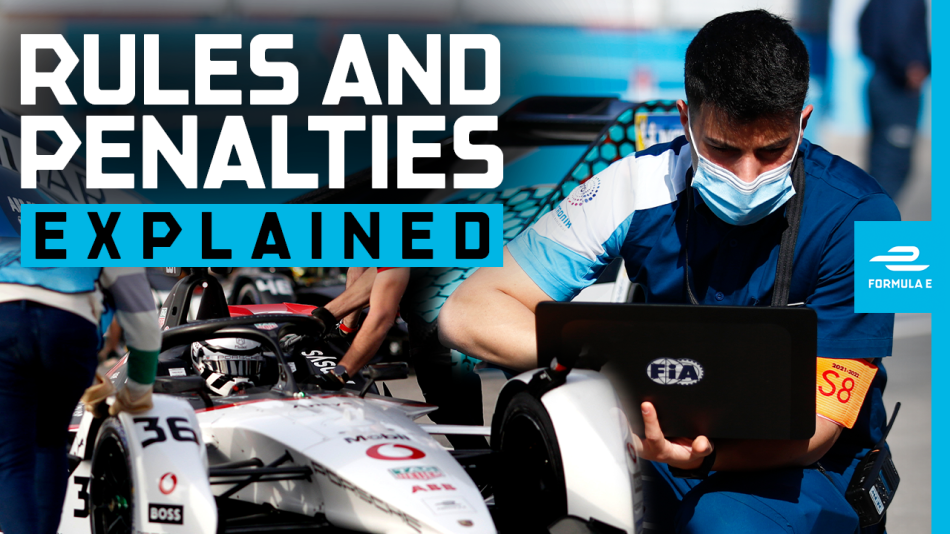 The FIA's role in the ABB FIA Formula E World Championship is wide and multifarious, from making the rules to enforcing them and keeping the show running behind-the-scenes, all the while ensuring the racing remains consistently safe and fair – and without detracting in any way from the on-track entertainment.
Formula E has been an official FIA championship since its inception back in 2014, and one of just six FIA world championships for the past two campaigns. As such, international motor sport's governing body is responsible for devising the all-electric single-seater series' sporting and technical regulations – which are reviewed from one season to the next – and then making sure those regulations are followed to the letter.
"As the FIA, we have different roles in this championship," reveals the organisation's Formula E Department Director, Frédéric Bertrand. "We work together with Formula E to understand how the product should look and what the level of expectation is from fans and in terms of TV, on-site spectators and sponsors. We then discuss that internally and try to develop the regulations to create a product that will deliver the best show possible."
From race format to circuit design, car development and spending caps, the FIA oversees all regulatory aspects of Formula E, in continuous consultation and close collaboration with the championship promoter as well as its teams and manufacturers – with the primary goal of generating a level playing field.
All cars must adhere at all times to a set of mandatory technical regulations, with their compliance policed by a team of dedicated Scrutineers, under the guidance of the FIA's Head of Formula E Technical Matters, Alessandra Ciliberti. Technical checks may be conducted at any moment during a race weekend and are alternately pre-determined and random, with all suspected infringements reported to Race Control.
This is the domain of experienced ABB FIA Formula E World Championship Race Director, Scot Elkins, whose job is to focus not only on technical transgressions but also in-race incidents – orchestrating Safety Car periods or Full Course Yellow neutralisations to allow for stricken vehicles or debris to be removed – and driving standards.
"We have a lot of different technology and a lot of different pieces of software that enable us to replay each incident and verify the car numbers to make sure we know who was involved, and depending on what we think, we'll put it under investigation and pass it on to the Stewards," Elkins explains. "The Stewards can then take a little bit longer to look at it and try to determine whether someone was or wasn't at fault, and if a penalty needs to be issued."
Led by Achim Loth and assisted by a former professional racer in the role of Driver Advisor, the Stewards – motor sport's independent 'referees' – have access to the same camera footage, on-board evidence and live telemetry as Race Control, helping to inform their decisions.
Always a team of three – with one of them usually coming from the country in which the event is taking place – the Stewards have at their disposition an extensive range of punishments, from time penalties to fines and even disqualification in the most serious circumstances. If they are not completely in agreement on the correct course of action, they may defer their decision until after the race or session has finished in order to analyse the situation in greater detail.
In the majority of cases, however, resolutions are swift and relayed back to Race Control, which in-turn advises the team in question of the outcome of its investigation.
"We have an intercom system where I talk to the Stewards directly, so after they make their decision, we post it in various places where everyone can see it," Elkins adds. "We also have the ability to speak directly to drivers and team managers via radio, and direct communication with the teams via an instant messaging system. It's then the team's responsibility to inform the driver of the penalty and when it should be served, so at that point, it's on them..."