Stockholm hosts North European Zone FIA Sport Regional Congress
Delegates from 16 ASNs met to discuss key sporting topics for the region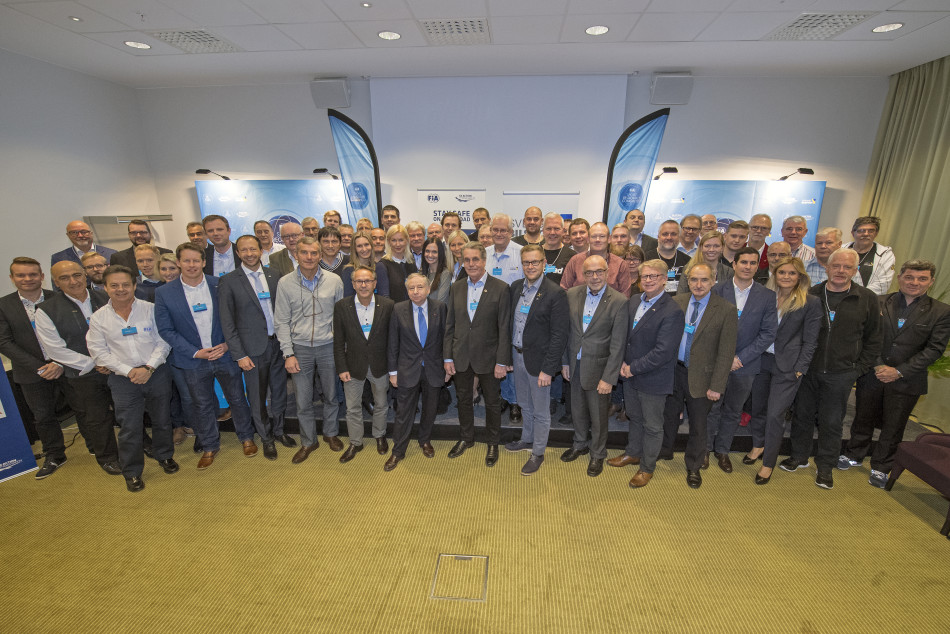 The most recent FIA Sport Regional Congress was held in Stockholm, Sweden, last week, hosted by Swedish ASN Svenska Bildsport Forbundet (SBF). Over three days from 26-28 October, 57 delegates from 16 different ASNs came together to discuss the key issues in north European motor sport.
FIA President Jean Todt opened proceedings saying, "The choice of the FIA to structure Sport Regional Congresses is the result of our desire to associate all the clubs in our reflection regarding the development of our sport. I want to thank warmly Kenneth Thorén, the President of the SBF, for welcoming us this week.
"I am sure you will bring to the table many ideas and experiences related to these topics over the course of the congress. Also, I hope that the new format of the congress with more networking and interaction time with specific working group sessions will be beneficial."
The European Executive meeting, held on the first day of the congress, was the opportunity for FIA Secretary-General for Sport, Peter Bayer, to present the new FIA organisation chart and news on the last decisions taken by the last WMSC, and also the new development department structure and the new ASN Liaison Office set in place at the FIA for offering closer relations with the 140 ASNs/ACNs in the Federation.
This meeting saw debates on key subjects which currently affect the region, including licenses, zones, international series and new safety regulations.
A number of plenary sessions took place during the congress, focusing on subjects including future trends in motor sport and the interaction between grass roots and elite motor sport. There were also workshops which related to Cross car, Drifting and Rally, giving delegates the chance to have to discuss together with the FIA all the issues they are facing in the organisation of these competitions.
The Congress was very well received by all the participants; who gave positive feedback regarding the quality of the organisation and the implementation of a new format with more interactive and networking sessions. President Todt also remarked that the integration of Mobility into the Congress was a very positive step encouraging greater cooperation betweem the two key pillars of the FIA.