Road safety must start with children in Czech Republic
Learning good road safety habits from an early age is vitally important. Nowadays children are one of the most vulnerable categories of road users. Parents and children have an important part to play in reducing future young driver risks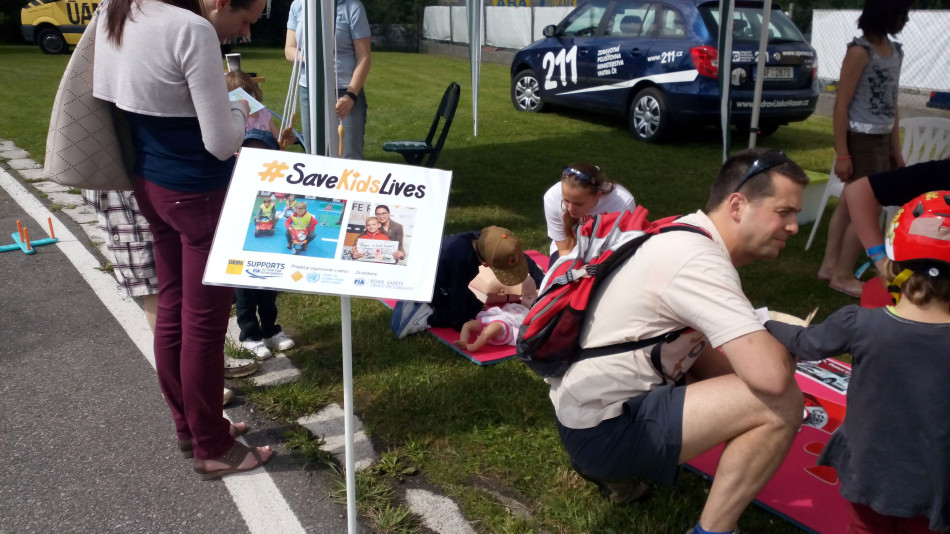 To address this issue and help children learn how to stay safe, the General Automotoclub of the Czech Republic (UAMK) launched a two-day event in preschools and schools with funding from the FIA Road Safety Grant Programme in support of the #SaveKidsLives campaign.
During these two days both the children and parents had the opportunity to receive theoretical and practical lessons on real traffic situations for drivers and bicyclists. Participants were invited to take part and learn how to protect themselves and other road users (drivers).
The project was tailored so as to comply with existing educational activities taking place in schools, which received educational safety materials, recommendations and tips from local school representatives and road safety experts.
The events were divided into various activities, including the installation of a simulator that provided instructions on the correct use of child restraint systems; a traffic playground with practical training elements; and national Red Cross first aid demonstrations. Training on traffic rules and the importance of using reflective materials and clothing was also provided. The Club also produced a Czech version of the FIA's Golden Rules.
This initiative enabled positive interactions between parents, children and the various partners. In fact, UAMK achieved its goal of bringing together a wide range of partners from different sectors, from public authorities to road safety experts. These partners were involved in the project along with the Czech Red Cross.
Both educational and fun, this project was carried out in 600 schools and pre-schools meeting all the targets set. The initiative was a great success among children to raise awareness of the various dangers posed by traffic and children's needs in terms of road safety.