Red Bull Racing reveal RB9
Newey admits to pressure of tight turnaround following 2012 championship wins.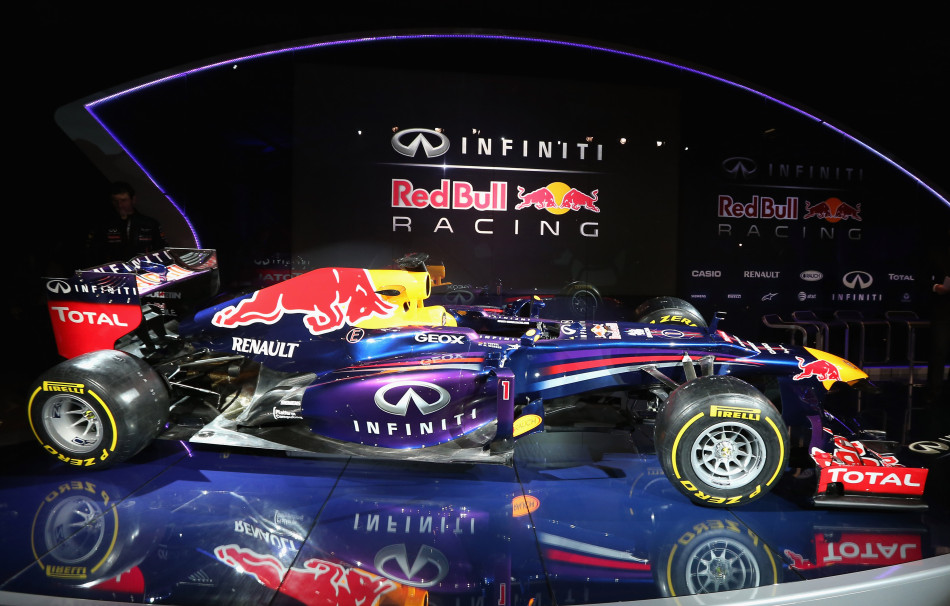 Red Bull Racing became the sixth team to launch its 2013 Formula One challenger with Sunday's unveiling of the RB9 in Milton Keynes..
Chief Technical Officer Adrian Newey described the new car as an evolution of the double championship-winning RB8 but added that because of Sebastian Vettel's march to a third Drivers' title last year, the team has been under pressure to complete design of the new car.
"Probably the most significant change is not the regulations, but the new Pirelli tyres."
Adrian Newey
"It was difficult trying to continue development of last year's car while also doing research into the RB9," he said. "Obviously it worked for us, but it gave us a very tight timeframe to design and manufacture this car.
 "RB9 is an evolutionary car," he added. "Probably the most significant change is not the regulations, but the new Pirelli tyres. We had a quick test with those in practice ahead of the Brazilian Grand Prix but in truth we didn't learn a lot because of the conditions. Pirelli have supplied us data about how the new tyres behave but past experience tells us that it's only when we go testing that we really find out."
The RB9 keeps the steeped nose design of last year's car but Newey revealed that the team had taken the opportunity presented by the sport's new 2013 regulations to fit a 'vanity panel', just not a long one.
"There is a vanity panel but it's quite small," he said. "It doesn't extend a huge way forward because that would add unjustifiable weight. Last year we had a letterbox design to reduce the step, which aided cooling. This year the small vanity panel has allowed us to get rid of that."
The team goes into the defence of its Constructors' and Drivers' championships with an unchanged driver line-up, with Mark Webber entering his seventh season with the team, the longest driver/team pairing on the current grid. Vettel, meanwhile, starts his fifth season with Red Bull Racing.
"The fact that this is my seventh season with the team is a massive advantage," said Mark. "I couldn't have envisaged it when I joined and it's hard to believe that you could be with the same Formula One team for seven years, as continuity is not always easy to achieve in this sport.
"I think the way we keep people excited and motivated here is important," he added. "It's quite a small operation, but obviously we're big on ambition and desire and that makes us perform very well. I've really enjoyed the years I've had here so far and I can't wait to get going this season."
Vettel, meanwhile, stressed that while the past three years have been enormously successful, they are no guarantee of future glory.
"A new season is a clean sheet, with a new car. It all starts again from zero and we all have the same chance," he said. "It will be another long year, with a lot of races, and a very tough challenge awaits us all. I'm looking forward to that.
"We've achieved a lot but I'm not really thinking about that, as it doesn't give us a head start or anything. If anything it just adds to people's expectations. But that's the same for all of us – we expect a lot of ourselves too. So, I'm excited about it – the challenge, the racing, all of it."
Vettel will have to wait a few days for his start, however. Webber will kick off the team's test programme in Jerez on Tuesday and Wednesday, with the defending champion taking over for the final two days of the first pre-season test.