Q&A: Ekaterina Stratieva
FIA European Rally Championship celebrates International Women's Day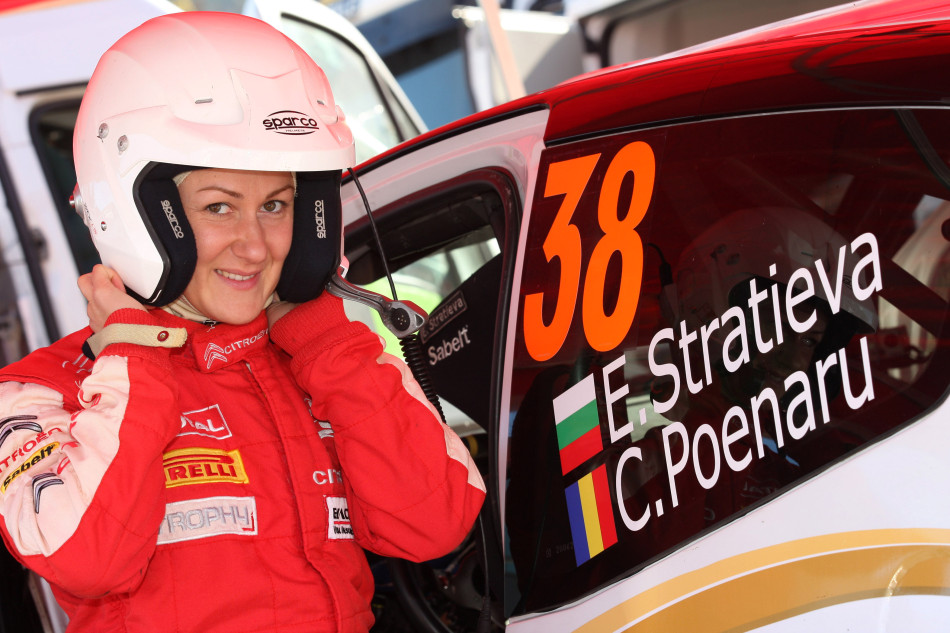 Saturday 8 March is International Women's Day. And to mark the occasion we catch up with one of the FIA European Rally Championship's top female rally drivers, Ekaterina Stratieva.
Happy International Women's Day Ekaterina, where in the world are you?
"Very early in the morning I took a plane to Romania and I'm then travelling to Cluj where my team is based, which will take half a day. I will spend the other part of the day in the workshop to learn more about my Subaru."
What made you become a rally driver?
"It was my childhood dream! One day, maybe when I was around five or six years old I saw one French female crew in Bulgaria on an international event. This was the moment that I say to myself that one day I want to be also like them."
What's the best thing about driving rally cars?
"For me it's amazing when I am driving and I can feel the car. We are in balance and I can play or dance with the car and the notes from my co-driver Carmen Poenaru sound like a song. In moments like this the feeling is amazing and we are like three in one."
Who is your inspiration?
"My inspiration in hard moments is one song from Tina Turner, Simply the Best. For me she is one very strong person."
What is your greatest achievement in rallying so far?
"Hmmmm… I have lot of moments that are special for me and I will remember all my life but maybe the cherry on the cake was in 2012 when I won the Richard Burns Award. At this moment I was the first female and also the first Bulgarian driver that have this prize. It was an amazing moment for me! When I remember now about this my eyes get wet."
What's the best thing about the ERC?
"The challenge that I face. Every time there is a new place! Every rally is completely different than the other! People work very good and think about the crews. Every year the ERC and Eurosport try to find something new and to grow in rally sport. Also I meet a lot of new friends and visit amazing places with great roads for driving, Czech Republic, Açores, Corsica..."
What's your target for this season?
"To do my best. God will do the rest."
What's your ambition for the future?
"My ambition is finally to have luck with Carmen so we can participate on another level. Like all other crews we need one serious sponsor."  
How has your season gone so far?
"This year my season didn't start so good. The Jännerrallye was not our best event and in Latvia unfortunately the car was with problem from the first part. But we never give up! Like I like to say: things that don't kill me make me stronger! We are positive with Carmen and we hope for better luck on the Acropolis Rally."
Tell us one interesting fact about you that people might not know?
"One interesting point from my life is that all these years in rally sport I made my character and philosophy very strong. I had one very bad situation before in that I almost lose my life but the balance that we need when we are driving help me a lot. I didn't panic and this helped me to be safe in my self. After this situation rally give me the power to come back in normal life. For sure our sport is a sport from the brain, it needs intelligence to learn many things. Rally is not only about moving and pushing. I also have a love for cooking but unfortunately I don't have enough time. And my first university was an art academy but now I don't have so much time for drawing although, one day, I want to do an exposition about rally sport."