Prost talks at the FIA Sports Conference
The four-time Formula One champion reveals why his 1986 title will always be his most cherished and explains how Formula E is putting the automotive industry on a fast track to the future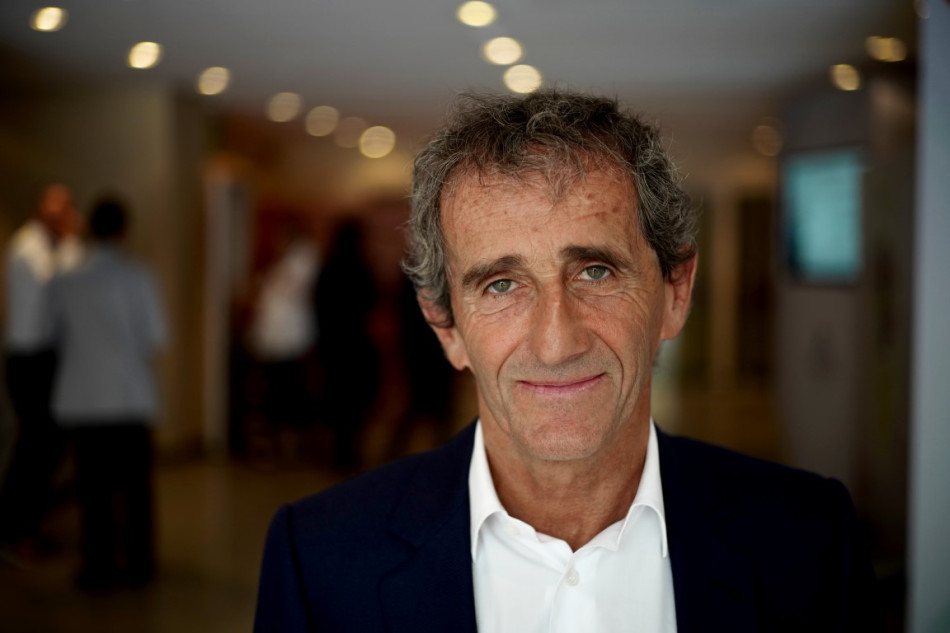 Q Let's start with your world championship success. Which of those four world titles in Formula One do you cherish the most?
A Without doubt, it's 1986. It was obviously a championship I won, but the while team behind me won it. We never gave up. We didn't have the best car during this season. For sure, the Williams with the Honda engine was better. So in this case you have more satisfaction at the end. The way we won it at the last race in Australia was amazing [the race was as three-way fight with Williams duo Nelson Piquet and Nigel Mansell that ended when Mansell's tyre blew late on and Piquet was forced into a preacutionary pit stop, allowing Prost to win]. 
Q After your driving career you came back as a team owner in Formula One and now you're back again with a team in Formula E. Why did you decide Formula E was the right challenge for you to embrace? 
A It's two different businesses. I think a Formula One team, especially in France, was more than a challenge; it was almost impossible. With Formula E I liked the project from the beginning. I went into it when we found the right concept – in the cities, no comparison with other racing cars, no noise. That's why I wanted to be involved. 
Being a Renault ambassador I tried to push them to be at the beginning of the story. It was a challenge, almost a bet, because we didn't know what was going to happen but in a little bit more than one year… it's unbelievable. Everybody is talking about Formula E; it's very successful. But it's quite a lot of work because we have to be very careful about how we make progress. It's a good discipline, parallel to Formula One, without any competition. It's good also because we have a great relationship with the car industry. I've never seen a bridge so close to the car industry. 
Q There's a social responsibility dimension to Formula E that makes it a bit different.
A It's a bit like Formula One of 20 or 30 years ago, when we almost had to build everything. We were the beginning of that story and that's why, in my opinion, people liked it. I think people like Formula E because we have been talking about electric cars for a long time but now it's really working. It's working because worldwide we have restrictions to CO2, and manufacturers are obliged to pursue [electric] technology and without this regulation I'm not sure they would go for [this technology] completely. However, they can use Formula E to make development even quicker and also to give credibility to this technology in different countries and cities. 
Q As France's greatest ever racing driver, it must have brought you a lot of pride as a team owner to race in the centre of Paris?
A I was very proud. It was a dream because we were not successful to get Formula On back in France. We had a fantastic project close to Paris, in Flins, a few years ago but we were not successful with that for political reasons. So I was very proud that we could organise this race inside Paris. 
Also because of what happened in France in the past months, it was very important for us to show that we could organise something. I was a little bit disappointed for the spectators, so there are a lot of things we can improve in the future but I hope we can keep this race for a long time.
Q When you stopped racing in Formula One did you ever think about trying to win Le Mans for example? 
A When you've done Formula One, especially when you have had success, it's quite difficult to find another discipline. Le Mans? I thought about it at one stage, but I thought maybe it was too late. Sometimes you need to have the motivation at more than 100%, not 99%, and now its definitely too late anyway!
Watch a video of the interview below: