Progress in Safety and Sustainability
The AGA of the FIA Institute heard of the significant steps made in making motor sport safer and greener in 2015.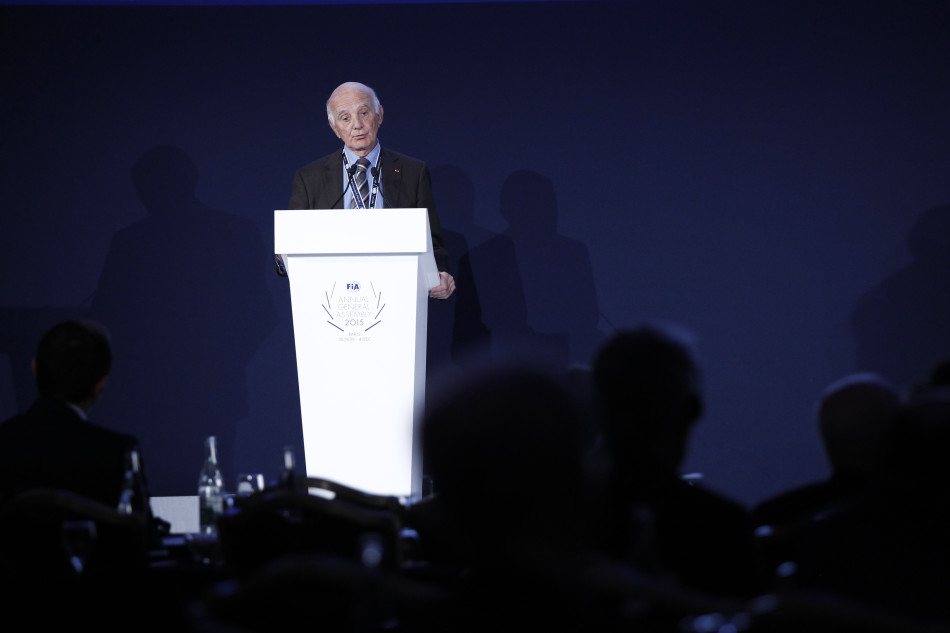 The FIA Institute Annual General Assembly offered the opportunity to look back on some of the highlights of the year. FIA Institute President Gérard Saillant opened the meeting and presented some of the key achievements, as well as plans for the future. Deputy President Garry Connelly then gave a presentation on the latest developments and partnerships of the Institute. These include the ongoing work with safety research partner the Global Institute for Motor Sport Safety and education partner the FIA. 
Kate Robson, FIA Head of Education, presented some of the highlights in the area of education and development. One of the Institute's key aims is to promote sustainability in motor sport and with the COP21 Sustainable Innovation Forum currently taking place in Paris it provided an opportunity to look back on the environmental progress made in 2015. The Institute's Sustainability Programme achieved a number of significant milestones, with its environmental accreditation scheme offering motor sport's organisations the chance to measure, improve and be recognised for achieving the highest environmental standards. In 2015, the Formula E electric racing series became the first championship promoter to be awarded the top-level accreditation, Achievement of Excellence, while the Circuit de Barcelona-Catalunya became the first Formula One circuit to achieve the top level. They were joined by several other new accreditations this year, including toplevel awards for the Trinidad and Tobago Automobile Sports Clubs Association, the Mugello circuit and Norway's Norges Bilsportforbund. Laurent Mekies, General Manager, Research, for the Global Institute, gave  a presentation on its safety work and the significant progress made in 2015. A number of projects were completed and have been implemented at the top levels of motor sport. They include the development of racing nets that work alongside Frontal Head Restraints (FHRs) to offer 360-degree protection to drivers in closed-cockpit cars. These nets were successfully tested this year and are expected to become mandatory in the World Touring Car Championship and GT series. There are also plans to filter this technology through to other championships. Another project set to be implemented in Formula One from 2016 is a highspeed cockpit camera that films the movement of the driver at 400 frames per second in the case of an accident. The data captured by the camera is invaluable to doctors treating an injured competitor or analysts studying the accident, as it provides accurate information of what happened that may have been missed. Going forward, the Global Institute for Motor Sport Safety will instigate a number of research projects to accelerate the development of safety across all levels of motor sport.