President Jean Todt opens FIA American Congress XVII in Mexico City
Jean Todt, FIA President, opened the FIA American Congress XVII in the Mexican capital, where representatives of Sport and Mobility clubs from across the Americas have converged.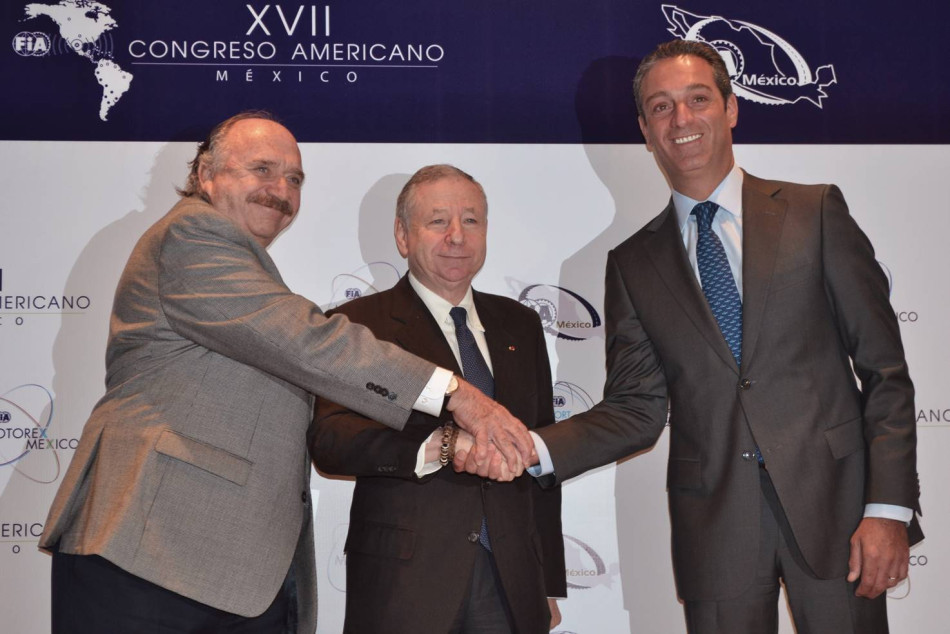 The American Congress is unique in the FIA world, combining both Sport and Mobility functions in its annual meeting.
In his introductory speech, Jean Todt, who was recently announced as Special Envoy of the UN Secretary General for Road Safety, reaffirmed the importance of combining efforts to make roads safer in the Americas.
"Every day people die from accidents on the streets and it's something we need to combat," said Mr Todt.
"Gradually, we are creating strong leadership towards an ambitious global road safety project – this is a great opportunity and it is a privilege to share the progress we have achieved recently."
Jorge Abed, FIA Sport Vice President and President of Mexico's International Automotive Sport Organization (OMDAI), welcomed the members of the American Congress.
"It is a pleasure and an honour to have the presence of all of you, especially our President Jean Todt, to inaugurate this great week, which is a historic one for all of us," he said.
Jorge Tomasi, President of the FIA's Region IV, described the objectives of the American Congress.
"We want to strengthen synergies between the pillars of the FIA, Sport and Mobility; this will be a great opportunity to exchange good practices among different car clubs in the area and find new business options," said Mr Tomasi.
"We need to strengthen public policies and gain more commitment from governments to a central theme such as road safety".
The first day of the American Congress featured speakers including Andrew McKellar, FIA Secretary General for Automobile Mobility and Tourism; Lorrie Walker, Advisor for Child Safety with Safe Kids Worldwide; Rita Cuypers, Director of Parternships in the FIA ​​Foundation and Fernando Gutiérrez, Secretary General for the FIA Americas and NACAM FIA Director, among others.
The American Congress will continue on Tuesday with presentations of the National Council for the Prevention of Accidents (CONAPRA), the Ibero-American Road Safety Observatory (OISEVI) and the Inter-American Development Bank (IDB).
Later in the week, the FIA Sport Conference will follow on in Mexico City, as Sport clubs from all over the world join together to discuss the development of motor sport.