Pirelli launches 2013 F1 tyres
Italian manufacturer aims to open up strategic possibilities for teams with greater tyre degradation and more pit stops.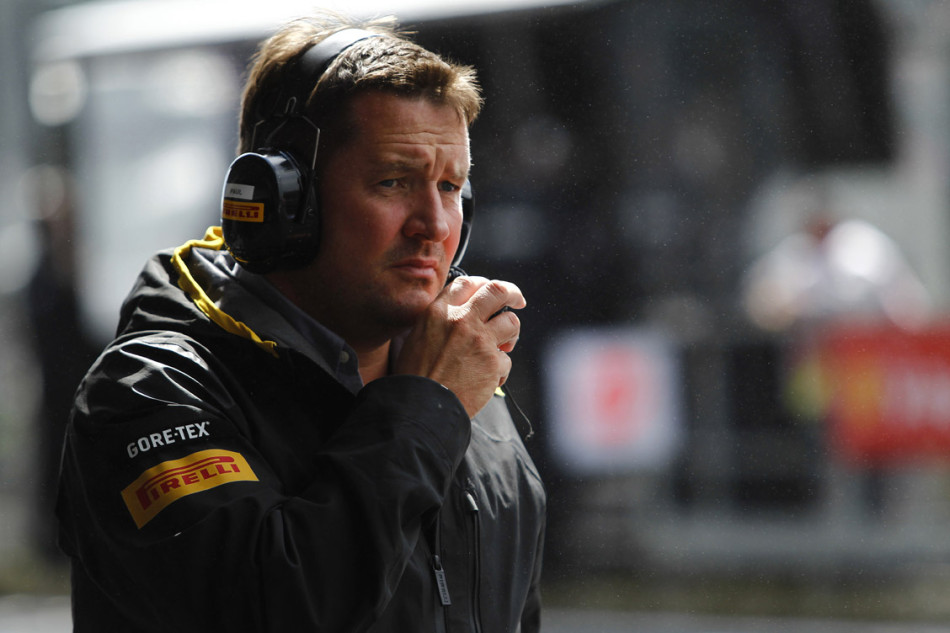 Pirelli today launched its new range of Formula One tyres saying that softer compounds and altered constructions for 2013 will improve racing this year.
"Our 2013 range of tyres mixes up the cards to help overtaking and ensure
two to three pit stops per race."
Paul Hembery, Pirelli
"The goal is to continuously set new challenges for the drivers and to ensure that all the teams start the new season on a level playing field when it comes to the tyres," said the company's motor sport director Paul Hembery. "Through accumulating more information with each grand prix last year, the teams eventually fully understood the tyres. The result, at the end of the year, was races with less competition and sometimes only one pit stop. Our 2013 range of tyres mixes up the cards to help overtaking and ensure two to three pit stops per race."
To do this the company says the compounds across its range of F1 tyres from super soft to hard, are all softer, with this year's hard tyres being similar in softness ot last year's medium variant. The tyres will now become less effective earlier during a race and this, the company says, will lead to more pit stops and thus broaden the range of race strategies available to teams.
Last year a number of teams encountered problems with getting heat into the tyres, particularly over one lap in qualifying, but Pirelli says this problem should in part be solved by the new softer compounds, which according to the Italian company will reach peak operating temperature earlier. The tyre supplier also expects the new tyre range to deliver lap times around 0.5 seconds faster than last year.
In another change, Pirelli has introduced a new colour marking for its hard tyre compound. Up until now the hard tyre has featured a silver band but this was easily confused with the white-banded medium tyre. The new version will feature an orange band.
Finally, the company said its range of F1 tyres would this year have a performance gap between the different compounds in excess of 0.5 seconds per lap, a greater amount than often seen last season. It says it believes that the faster thermal degradation and bigger performance gap will encourage overtaking in races.