Norris in KF-Junior and Nielsen in KF score big points
Under the overwhelming Spanish heat at Alcaniz the English driver Lando Norris and the Danish Nicklas Nielsen, who eventually succeeded during the first round of the European KF & KF-Junior Championship after every twist in the sporting confrontation.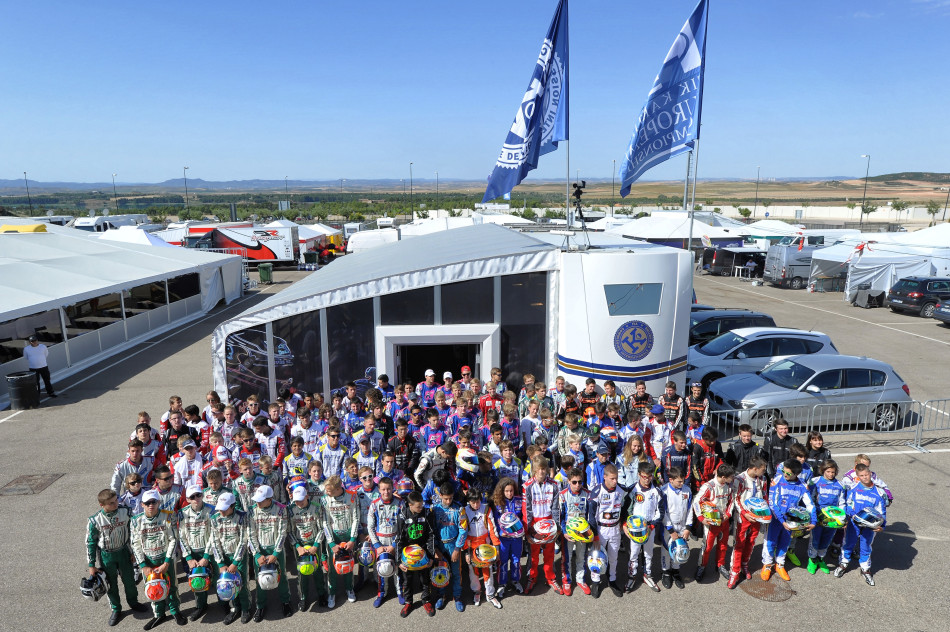 The intensity of the battles let down some very talented drivers, but the allocation of the Championships in a few weeks in Italy, at Ortona, after the second and final round of 2013, suggests some great opportunities for revenge.
The layout of Alcaniz proved once again formidable for drivers and mechanics, especially as the thermometer hadn't regularly passed 30°. The wide and undulating track provides multiple overtaking opportunities. The competitors' strategic vision constituted an additional element in the European battle. The analysis shows that the winners were in fact rarely the fastest over a lap.
Lando Norris, a great winner in KF-Junior
The young British driver showed great form this weekend against 80 of the best drivers in the KF-Junior category. Driving an FA Kart-Vortex-LeCont, he began to set the fastest times in timed qualifying before confirming with an impressive series of five victories in five heats. But he had to fight hard to get back in the wake of the English pilot of Thai origin, Sasakorn Chaimongkol, (Kosmic-TM-LeCont), who led from the first lap of the Final. Then the Belgian Matteo Raspatelli (Tony Kart-Vortex-LeCont) took second place, also well deserved after his performances in the heats and winning Prefinal 2. Third went to the Dutch driver Martijn Van Leeuwen (Zanardi-TM-LeCont), a major player in the competition.
Nicklas Nielsen, the leader at the right time
Good drivers were at the front of the KF category throughout the meeting which brought together 64 contenders at Alcañiz. The Danish driver Christian Sorensen (Tony Kart-Vortex-Vega) set the pole position lap, the Englishman Ben Barnicoat (ART GP-TM-Vega) won all his heats, the Dutchman Max Verstappen (CRG-TM-Vega) won Prefinal 1, Sorensen was ahead again in Prefinal 2, but the only one to be perfectly competitive at the right time was Nicklas Nielsen. Always well placed since the beginning of the competition, he raced a perfect Final on his Kosmic-Vortex-Vega, moving into the lead on the second lap, never to be dislodged. Sorensen had to settle for the second step of the podium which was completed by Verstappen.
For further information on the CIK-FIA, please consult our Internet site: www.cikfia.com