A new chapter is about to open at Wackersdorf
This year for the third time since 2009 Germany will host the opening event of the European season for the KZ categories at Prokart Raceland near Wackersdorf (DEU).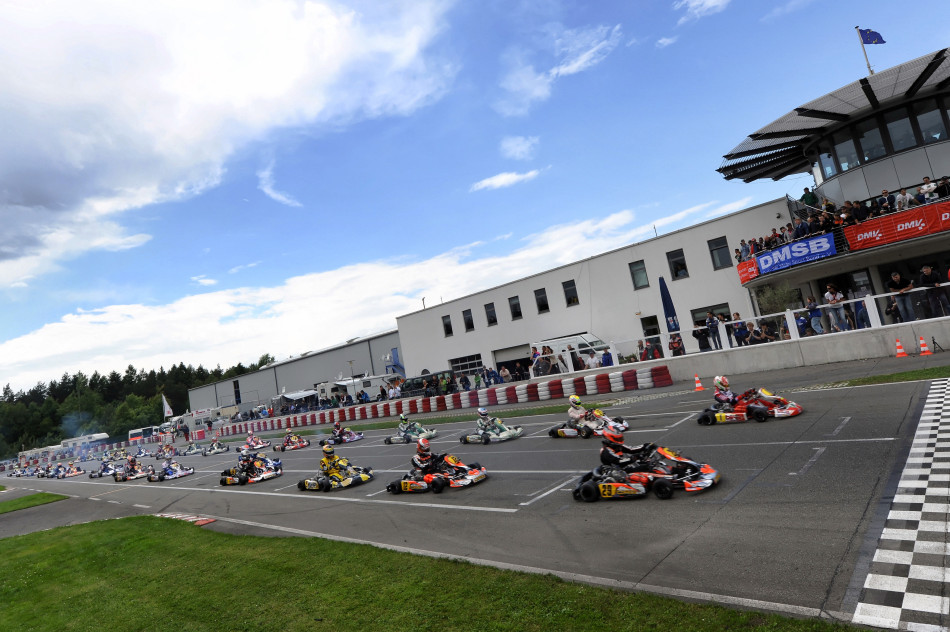 The Wackersdorf circuit hosts the first of two rounds of the European KZ and KZ2 Championships  on 17 to 19 May 2013 with over 135 competitors already entered.
KZ, the new name for the former KZ1, includes the elite of gearbox karting and the most experienced. The total of 34 includes 18 world titles and 15 European titles. The Champion in 2012, the Dutch driver Jorrit Pex (CRG-TM-B'stone) will try to hold his crown against the best international specialists like his compatriot Bas Lammers (Intrepid-TM-B'stone), the Italians Marco Ardigo (Tony Kart-Vortex -B'stone), Davide Fore (CRG-TM-B'stone) and Paolo De Conto (Birel-TM-B'stone), the Belgian Jonathan Thonon (CRG-Maxter-B'stone), the Briton Ben Hanley (ART GP-Parilla-B'stone) and the French driver Anthony Abbasse (Sodi-TM-B'stone). Their successors are becoming increasingly prominent with pure talents like Max Verstappen (CRG-TM-B'stone), Charles Leclerc (ART GP-TM-B'stone) and Jordon Lennox-Lamb (CRG-Parilla-B ' stone) who are determined to challenge for victory.
By definition the most popular class, KZ2 gathers in Wackersdorf with 103 competitors from 21 different countries who are attempting to steal the title won in 2012 by the Lithuanian Simas Juodvirsis (Energy-TM-B'stone) on the same track at Wackersdorf. Many Italians share the limelight with the Germans and the Dutch. The winners in past seasons and in events already run in 2013 can identify some probable favorites, but the competition is above all very open. The German Marcel Jeleniowski (CRG-TM-B'stone), the Austrian Marcel Müller (CRG-Modena-B'stone), the Czech Jan Midrla (Birel-TM-B'stone), Italians Felice Tiene (CRG -B'stone-Maxter), Marco Zanchetta (Maranello-TM-B'stone), Riccardo Negro (DR-TM-B'stone), the Dutch Ryan Van Der Burgt (Tony Kart-Vortex-B'stone) and Riccardo Romkema (Zanardi-TM-B'stone) or the Swedish Joel Johansson (Energy-TM-B'stone) will be some of the drivers to watch from a long list of candidates.
Visit
www.cikfia.com
for the first timed practice on Friday afternoon from 12:25.