MICHÈLE MOUTON INTERVIEW: "WOMEN HAVE TO CONFRONT MEN"
As head of the FIA's Women in Motorsport Commission, Michèle Mouton wants to believe in a better future for women, as she explained in an interview with "Le Figaro".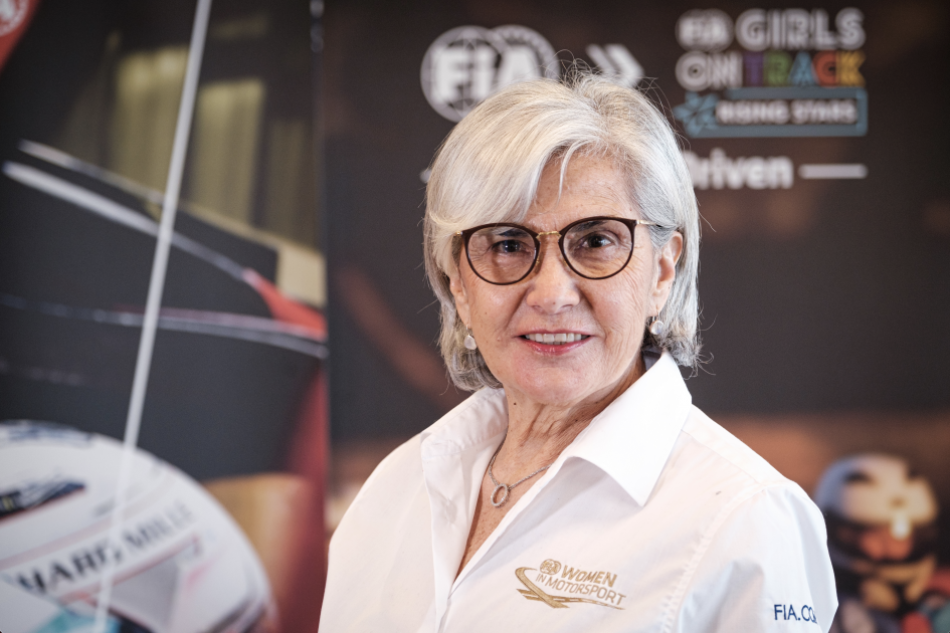 In the early 1980s, Michèle Mouton was on a par with the men in rallying, winning four times (9 podiums) and finishing second in the FIA World Rally Championship in 1982. She campaigns for greater access for women to compete in motor sport.
Overall, what is your opinion about the W Series Championship? 
All initiatives that contribute to the promotion of women in motorsport are positive. The W Series offers not only a drive but also important visibility. It is an opportunity that some young women drivers have seized. But motorsport is one of the few sports (along with horse riding and sailing) where men and women can compete without distinction. This is a particularity of which we should be proud. There are no barriers to women's progress in our sport, so there is no reason to limit ourselves by leaving them to themselves. We need to be more ambitious. The goal is not to be the best woman but the best driver, which means competing against men.
If the W Series can be seen as a detection/selection channel to attract more young women into motorsport and allow them to move up to the higher mixed categories to continue their progression, as our Girls on Track karting programme does, then I'm all for it!
If not, this championship will remain, in my eyes, limited and discriminating with women only allowed to compete against each other.
The best drivers who are already in professional teams of course don't want to race in the W Series, which also explains the limited level of the Series since the best performers don't participate.
Do you think that the exposure the W Series drivers will get will help them attract F1 teams? 
Being a support race on certain Formula 1 Grand Prix weekends will allow the drivers to be watched. But F1 teams look at performance first and you only have to follow the times to see the level of this Series. Personally, I believe that as long as they will not be confronted with the competition of the boys of their generation, it will be difficult to emerge in Formula 1 where it is no longer a question of being one of the best women, but one of the best drivers in the world, and for that the road is still long. I therefore encourage the best of this series to perfect their training in F4 or F3 and to challenge the men in our "single-seater pyramid" which is mixed.
When you were racing, what would have been your reaction if such a championship had been created? 
For me, competition is to measure myself against the best, and in motorsport they are men. So I liked to compete with men, not to beat them but to reach their level. That was hard enough! Already, in my time, I refused any Ladies' Cup since I was practically the only one! Moreover, circuit racing did not attract me and I never thought about Formula 1. I was not interested in driving in circles, always following the same trajectory. I was made for improvisation, rallying and discovering beautiful countries.
Is it possible to see this kind of category reserved for women in other disciplines, like rallying for example? 
I hope that rallying will be able to preserve itself from such categorization... since I proved that a woman with identical equipment could do it! Today, the FIA's international "Rally Star" programme opens up really interesting prospects for young drivers (men and women) in rallying and I hope that many women will take part.
The philosophy of our FIA Women in Motorsport Commission is to have a mixed gender in our sport, and we are moving more towards having more women among the men in other disciplines.
On the track, we have made some very interesting relationships with professional teams like Richard Mille Racing or the Iron Dames to put girls in good cars in Endurance. This year, two all-female teams are participating in the World Endurance Championship and were at the start of the 24 Hours of Le Mans for the second time. This is something I have been dreaming of for so many years because for me, endurance racing is the ultimate discipline for a woman. We also hope to achieve something concrete in rally-raids where we are working with Jutta Kleinschmidt (Dakar winner).
Are there any measures in particular that seem more logical/relevant to you? 
Many talented and often fast girls eventually gave up because they saw no future in the sport and lacked role models and support. In this context, it is not surprising that so few of them have made it to the top levels. If we want girls to succeed in Formula 1, we must widen the base of the pyramid, which is currently much too small compared to the boys, who are already very few in number to reach the top of F1. This is the only way to solve the problem. This is why, for several years, we have been developing initiatives (FIA Girls on Track) aimed at broadening this base by introducing young people to the various professions in motor sport. We give them hope - and that is extremely important.
Last year, the first edition of our new FIA Girls on Track - Rising Stars programme exceeded all our expectations. We were able to support a young driver on her developmental journey. At just 17 years of age, Maya Weug is the first female driver to join the renowned Ferrari Driver Academy - thanks to this programme - and she is already showing great potential in her first season in Formula 4. We are following Maya's progress with great interest. Having Ferrari as a partner gives me confidence that we are on the right track.
How do you judge the improvement of the situation of women in motorsport? Is it stagnating, is it improving, has it regressed? 
When our Women in Motorsport Commission was created at the end of 2009, the task ahead of us seemed enormous. Over the past two years we have seen a real surge in female racing talent, with fantastic opportunities at the highest level. At the top of the pyramid, we are now able to bring women into the highest categories of motorsport. Already six women in the World Endurance Championship! In the Indy 500, we have Simona de Silvestro, Katherine Legge, and maybe soon Tatiana Calderon who has just done encouraging tests... In Extreme E, we have 9 women sharing the wheel with male drivers in 9 professional teams. Today the sport is calling for women and if we give them the best conditions, we can hope to have a woman in Formula 1 soon.
interview published in Le Figaro on 17 august 2021