MENA seek greater role in global motorsport
FIA President Jean Todt is impressed by efforts to boost motorsport engagement in the Middle Eastern and North African region following a two-day assembly in Qatar.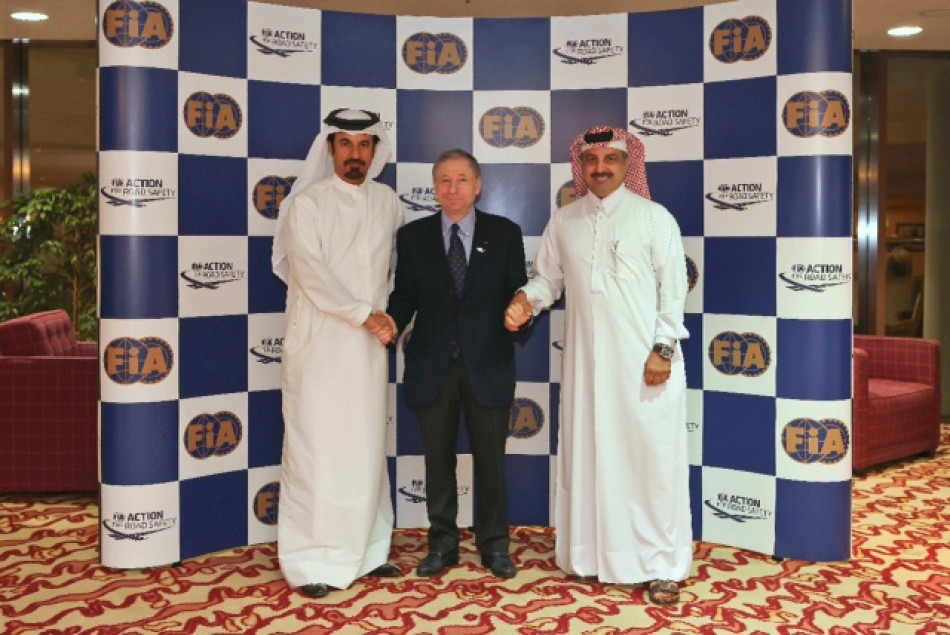 A two-day conference in Doha hosted by the Qatar Motor and Motorcycle Federation (QMMF), has seen representatives from twenty-two Middle Eastern and North African National Sporting Authorities (ASNs) meet with the FIA President to outline their efforts to deepen the region's impact in global motorsport.
"We are very happy to have this high profile gathering of top officials," said QMMF President and event host Nasser bin Khalifa Al Attiyah. "This is the first time that we are hosting a MENA and ASN assembly in Doha. The increase in the number of participating officials indicates the interest in our discussions."
While the group's meetings covered wide-ranging topics, high on the agenda was increasing the profile of MENA motorsport on the world stage. The aim is to boost the number of motorsport events hosted by the region, while also building a local fanbase that will supply the region's circuits with both volunteer officials and customers.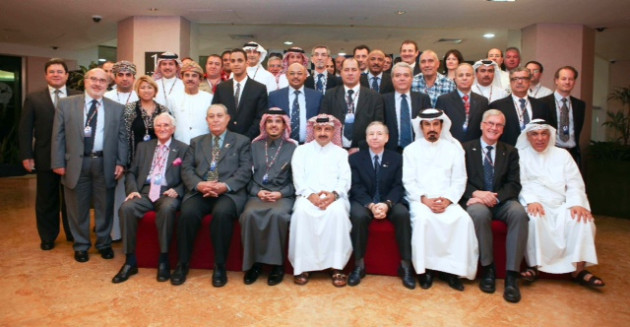 "The starting point from a regional perspective must be to ensure that 100 percent of the ASNs in the region are active through running motorsport events appropriate to the country concerned," said Dr. Mohammed Ben Sulayem, FIA Vice President and President of the Automobile and Touring Club of the UAE (ATC UAE).
"This will require a tailored approach from the FIA Institute and FIA Sport in terms of funding and knowledge transfer in an appropriate and effective manner. More focus needs to be put on the development and promotion of drivers and 'national heroes' in a cost effective manner. A better balance in this respect, versus the training of officials, is needed in the future from the FIA.
"Successful local and regional events, with local drivers competing and winning, coupled with strong media promotion to gain public interest and support, will be the key to growth," Sulayem added. "While this report is focused on developing motorsport within the MENA region, it is important to recognise that MENA, like other developing regions in the world, will play an increasingly important role in the FIA going forward. This is due to the fact that as the traditional base of the FIA, Europe will decline in terms of overall population and increase in its percentage of retired people. In contrast, MENA is projected to have growing young populations going forward.
"Motorsport is still at its very early stages of development in this region compared to Europe. The entire population of MENA drivers and officials is below that of a small to medium sized, mature European motorsport market. This represents a tremendous opportunity for growth, in particular from the countries with the largest populations, such as Saudi Arabia, Egypt and Iran."
FIA President Jean Todt praised efforts to boost motorsport in the MENA region, saying after Monday's meetings that: "It is clear that a lot of development has happened in this region, and it offers very strong potential for the future, growing from the base of rallying, with road safety being a very important part of that mix. These were two engaging and fruitful meetings, and I was very impressed with the enthusiasm of the members. As FIA President, I am proud to say that the solidarity and friendship displayed at this important forum will further the collective goals of the FIA members in North Africa and the Middle East."
During his Qatar visit Todt was presented with two reports commissioned by Sulayem: a six-point plan aimed at boosting motorsport engagement in the region by 20 percent by 2015, and the results of a study investigating dehydration in marshals and trackside officials. Research was conducted at a number of motorsport events across the UAE in 2012, where more than half of all marshals were found to be suffering dehydration.
Participants included FIA members from: Algeria, Bahrain, Cyprus, Egypt, Iran, Iraq, Jordan, Kuwait, Lebanon, Libya, Mauritania, Morocco, Oman, Palestine, Qatar, Saudi Arabia, Somalia, Sudan, Syria, Tunisia, United Arab Emirates and Yemen.