Mapping the pathway for motor sport development
Aimed at identifying methods of taking motor sport forward in the coming years, yesterday's workshop sessions produced some fascinating results
Infrastructure, training and the affordability of competition were the chief issues raised by ASNs during yesterday's workshop sessions aimed at defining possibilities for global motor sport development.
With the results of the session set to be distilled into a document to be presented to today's World Motor Sport Council, club representatives delivered a fascinating set of proposals for development.
Opening the session, in which the workshop outcomes were revealed, Tim Mayer, leader of Group G, said that chief among the concerns of the ASNs in his workshop is training, with clubs seeking help from the FIA on how to present themselves as experts to government and industry.
He also pointed to the need for affordable competition, in particular raising the idea of four-stroke karting becoming a staple for developing countries. He added that the group had recommended that a global marketplace for affordable competition equipment be established to aid developing ASNs.
Michael Smith's Group F pointed to a need to correctly structure ASNs, saying that the FIA's ASN Development Task Force has a key role to play in facilitating this. The group also recommended that research into the value of regional motor sport industry sectors be undertaken in order to give ASNs powerful data to present to government when seeking support.
Group E leader Elie Sleeman echoed the call for infrastructural development and the need for cost-effective competitions but added more help was needed in training and retaining officials.
Andrew Papadopoulos, who chaired Group D, reported that the ASNs in his group were concerned about seeking expertise on funding and financial matters. "Many clubs don't have the expertise on board to identify new income streams," he said.
They also called for the FIA to write a letter to each ASN's government recognising the organisation as the official governing body of motor sport in that territory, as this would help in securing government support. "Educating government as to what we're about it crucially important," he said.
The group also pointed to a need for cross-border competition.
Rallying, said Papadopoulos, was a major activity in many countries due to a lack of circuits and the group called for the development of an affordable, uniform-specification vehicle that could be used by competitors in international and cross-border competitions.
Colin Hilton's Group C also called for rising costs to be tackled and recommended the simplification of classes and categories and the establishment of simple, long-term regulations in order to attract more people to motor sport. Group B, led by Christian Schacht, also pointed to cost as a barrier and added that "motor sport must be customised to customer demands". He pointed to the affordability and popularity of drifting as an example of a discipline that could be adopted by ASNs and the FIA.
Finally, Group A, led by Garry Connelly, said that the FIA needs to develop a template for use by all ASNs defining the driver pathway in every discipline and particularly for young drivers and female competitors. A template should also be developed to guide ASNs on the recruitment of officials. The groups also called for informational material on advocacy, marketing and the training of officials.
Responding to the suggestions, FIA Secretary General of Sport Jean-Louis Valentin said the "work done here represents a very important step in building our motor sport development plan".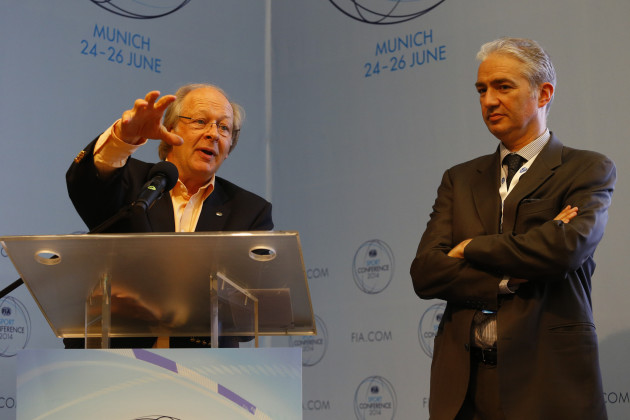 "I think this has created a new spirit and it will help enormously in defining a proper strategy for us to help you," he added. 
FIA Rally Director Jarmo Mahonen agreed that rallying is over-regulated and said the creation of more affordable cross-border rallying was progressing. Vincent Caro, Head of the FIA Historic, Off-Road and Hill Climb department advocated that ASNs investigated rallycross and autocross as affordable and exciting forms of motor sport, while Frédéric Bertrand, FIA's Single-Seater department Director, suggested that in circuit racing ASNs look to affordable disciplines such as drag racing.
Drawing the session to a close, Deputy President for Sport Graham Stoker said that the FIA would collate the information into a document which will today be presented to the World Motor Sport Council for approval in principle. "We will then refine this document, take it before the WMSC in Beijing in September where it will be formally approved."