Latvia plays host to the fourth FIA Sport Regional Congress Northern European Zone
More than 60 participants representing 16 ASNs, together with experts and speakers from 16 countries, attend the NEZ Congress in the magnificent capital city of Riga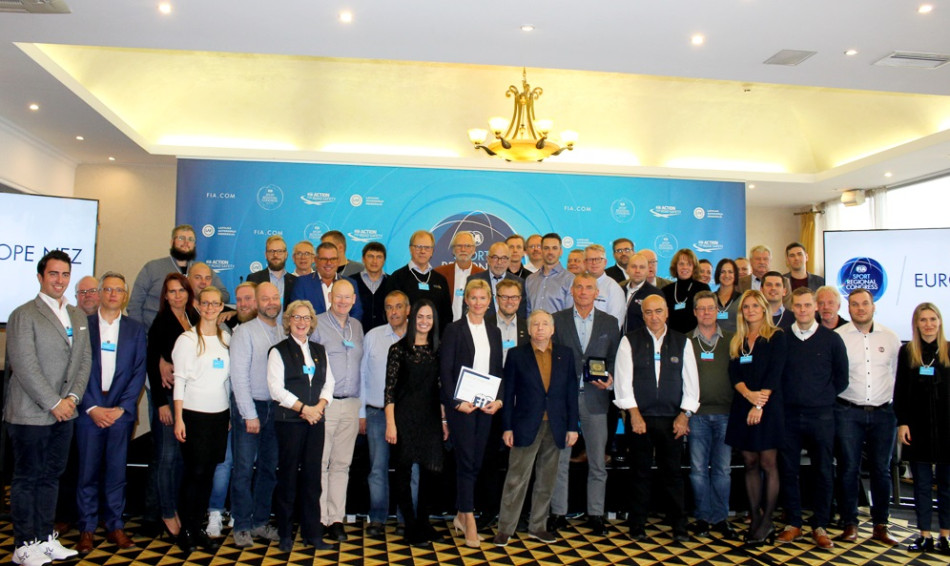 The FIA and representatives from its national sporting authorities (ASNs) across Northern Europe assembled in Latvia this week (26-27 October) for the fourth edition of the FIA Sport Regional Congress held in the zone.
The Congress, hosted for the first time by the Latvijas Automobiļu Federācija (LAF) was led by FIA President Jean Todt, FIA General Secretary for Sport Peter Bayer, LAF President Raimonds Kisiels and the Club's Vice-President Janis Naglis.
"It is always extremely rewarding to acknowledge the success of motor sport in Northern Europe. The fourth edition of the FIA Sport Regional Congress for this zone has provided a very welcome opportunity to highlight the continued progress," said President Todt.
"I would like to extend my personal thanks to Raimonds Kisiels for kindly hosting the Congress in this wonderful country. We appreciate the warm welcome provided by his team and the outstanding hospitality extended to the ASN delegations.
The Congress programme included sessions on how ASNs can create a safety culture, engage the next generation, and make further strides in wider motor sport development, all organised under the leadership of the FIA's ASN Development Task Force presided over by Andrew Papadopoulos.
Todt continued: "The Northern European Zone is extremely active and an exemplar for high-level motor sport internationally. Between them, the countries represented at the Congress host no fewer than 438 FIA events annually, which is more than the rest of the world put together.
"This includes 35 World Championship events: 7 Formula One Grands Prix, 5 World Endurance Championship events, 8 World Rally Championship events, 3 World Touring Car Cup events, 9 World Rallycross Championship events and 3 World Cup for Cross Country Rallies. Add to that 3 Formula E events, Regional Rally, Hill Climb, Formula 4, Karting, Drag Racing and the rapidly accelerating discipline of Drifting, and the impact and importance of motor sport across Northern Europe is clear to see. But then, Europe has always been a region where passion, technical proficiency, engineering prowess and talented drivers are in abundance.
"As everyone present this week clearly recognises, success is no reason to stand still, so it is good to see the energy and determination with which the ASNs are embracing the opportunities for continued development.
"The future is in the hands of the next generation and it has been very satisfying to discuss the steps taken by the FIA and our members to create engagement programmes for encouraging the involvement and participation of young men and women in motor sport, particularly in the exciting discipline of eSports.
In closing, President Todt said: "This Congress has served to further strengthen the Clubs, to progress the agenda for Sport in the region and to work as a united family to build a stronger Federation. I look forward to seeing the hard work and passion for advancement coming to fruition over the next twelve months."