Judging the future – FIA Race Director Seminar and International Stewards Programme
The inaugural FIA Race Director Seminar and FIA International Stewards Programme were held this weekend (9-12 February) in Geneva, bringing together over 160 officials from across the motor sport world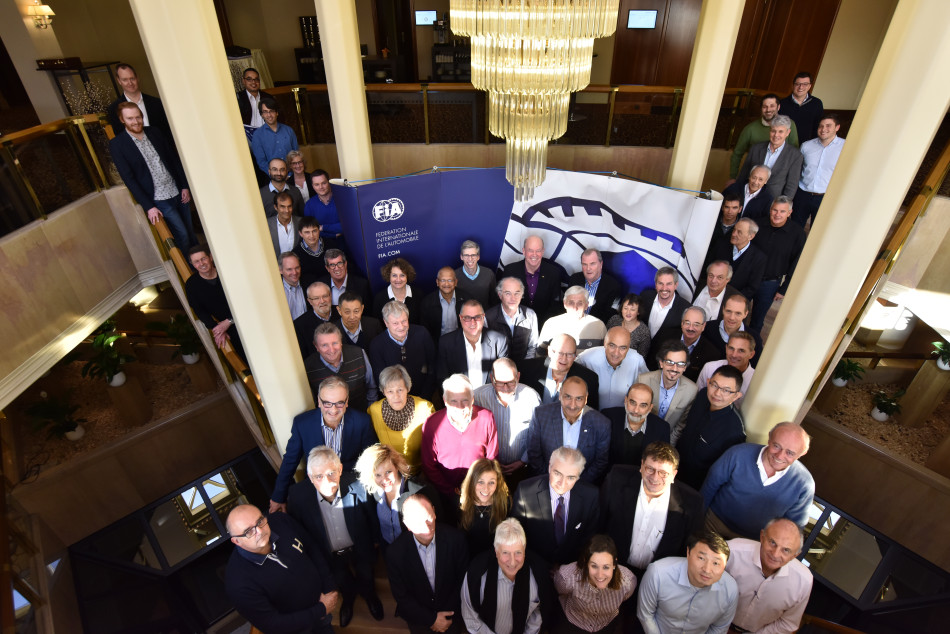 This weekend (9-12 February) marked the first running of two new sessions for the FIA in the form of the Race Director Seminar and the FIA International Stewards Programme in Geneva, Switzerland.
The events attracted a fantastic turnout of over 80 attendees at each session working across the breadth of motor sport disciplines, representing an essential part of the motor sport family which makes all of the FIA events possible around the world.
FIA President Jean Todt said, "I would like to thank everyone attending this programme, which has already proven to be a success just from the fantastic number of officials who have taken their time to participate. As you know, the FIA is committed to encouraging and supporting the excellence of its officials, and we will continue to assist them in reaching professional levels in the way you hold positions as race directors and stewards.
"We are aware of the critical role you are playing to ensure the success of all of our championships, and also in protecting the reputation of our sport and Federation."
In line with the FIA's ongoing commitment to nurturing the highest quality officials in all its championships, topics over the three days included the crucial understanding and correct usage of the International Sporting Code, the ever-increasing significance of technology in the decision-making process for both race directors and stewards, the importance of clear and consistent communication of decisions via the FIA's Media Delegates, and the part played by officials in the FIA's Race True anti-doping programme.
The sessions were designed to be educational and engaging, as they identified key areas for analysis and examined examples from the viewpoint of a variety of roles including not only race officials, but also taking into account the perspective of drivers, team managers and the media.
"It's fantastic to see so many of our most experienced officials here," said Graham Stoker, FIA Deputy President for Sport in the opening session. "It's very important for the FIA family to come together at events like this, and I feel we are building a fantastic esprit de corps between all of our officials."
There were also a number of interactive case studies which challenged the stewards and race directors to consider situations from different disciplines in light of the discussions from the various panel sessions.
The FIA Race Director Seminar and FIA International Stewards Programme will become compulsory for all FIA officials as of next year. These first editions have laid the foundations for even better cohesion in both race direction and stewarding, and provided a hugely valuable training resource to the vital volunteers who dedicate their time to ensuring the safe and fair running of motor sport events.