This page contains archived information and may not display perfectly
Interview with Lars Osterlind at the 2015 FIA AGA
As he prepares to retire from his role as a Formula One steward, the Swedish official looks back on almost 50 years in motor sport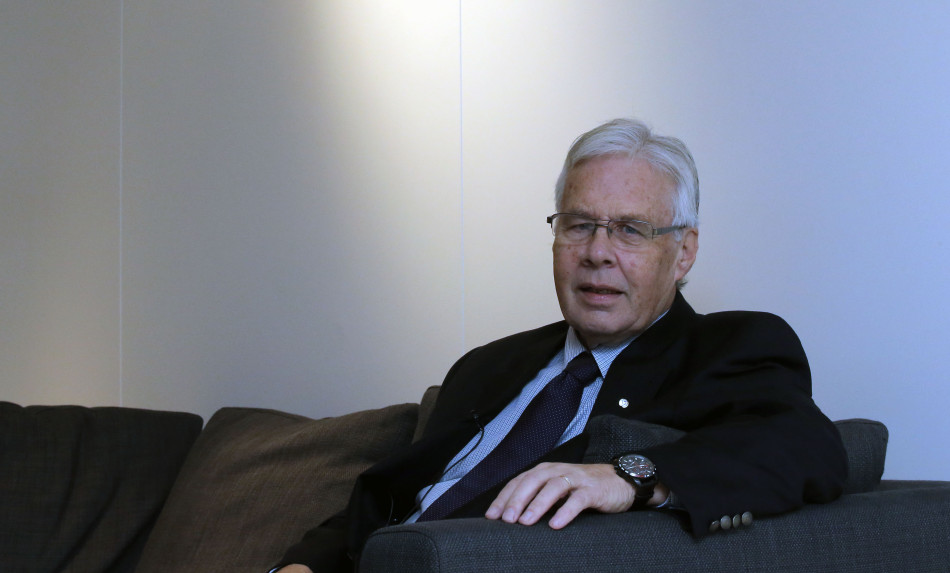 Q: You're retiring at the end of this year from your duties as Formula One steward. What has your long career in motor sport meant to you?
A: It's been very important to me: the memories, the experience that I got from all these years has been an essential part of my life and in recent years it's been very interesting to follow when motor sport went into the digital world, as it's done now in stewarding, at least in Formula One.
Q: Can you remember your first event in motor sport?
A: My first involvement [in motor sport] was in the '60s. I was driving in local rallies at home, just for fun. The first time I was in the stewards room was in Formula One, in 1975, [the Swedish Grand Prix] at Anderstorp. At that time I was the secretary of the stewards. Then from that I came into the FIA in 1979, first in the Rally Commission, then in 1984 in the Executive Committee, which is now the World Motor Sport Council. My first grand prix as an FIA steward in Formula One was in 1984 in Hockenheim. At that time every member of the executive committee did one or two F1 events so it was through being a member… but actually I did more than 100 to 120 world rallies before stewarding in Formula One took over.
Q: What was it like to be a steward at a grand prix in 1975?
A: It was quite different to what it is today. Then, the stewards were waiting for the flag marshals around the circuit to come in with a report and they didn't do anything unless that report came in. If you go forward 10 years from that, to 1985, we then got video recorders. First we had only one recorder, then three but we were monitoring the video recorders by ourselves and the main information came from the host television broadcaster because there was nothing but the host TV at the time. Compare that to today where we have full-time technicians who give us every kind of image you can imagine. We have exactly the same information in the stewards room as they have in race control. We have all the team telemetry... it's changed hugely.
Q: Over the years what are the significant changes you've seen?
A: The most important change is of course the safety and it's amazing how the work with safety at circuits – of the cars, for the drivers and everyone – has increased tremendously and that's also why I think the sport has survived.
Q: Looking back, can you pick out some favorite memories?
A: Yes, I have one favourite memory and that was on a rainy day in Spa. It was between Michael Schumacher and Mika Hakkinen to become world champion and it was raining cats and dogs. In the race Schumacher went into the back of Coulthard. There was almost fighting in the pits afterwards. This was the very first time we used the telemetry of the cars and we could decide with the help of that. The result was that Coulthard did not brake at all, as Schumacher claimed he did. But the visibility at the time was almost zero.
Q: Looking ahead, how do you think you leave stewarding in Formula One?
A: I think I leave at a time where we have come as far as we can with modern technology. But I must mention that the arrival of former Formula One drivers as the fourth steward has been a huge improvement. It's been very interesting. The stewards have definitely learned from the drivers, who have perspective in speed behind the wheel. That has been quite an improvement. [Stewarding] is in very good hands.
Q: Will you miss it?
A: I've been sitting at home watching, as always, the Formula One races and the World Rally and so far I haven't missed it, because I have taken my decision, it has been well thought out. Also, I started to hate airports!