THE FUTURE OF POWERTRAIN TECHNOLOGIES: TOWARDS SUSTAINABLE MOTOR SPORT & MOBILITY
In the quest for a more sustainable future, our choices on powertrains must avoid short-term thinking and focus on a holistic view of energy provision, as yesterday's meeting on the future of powertrain technologies revealed.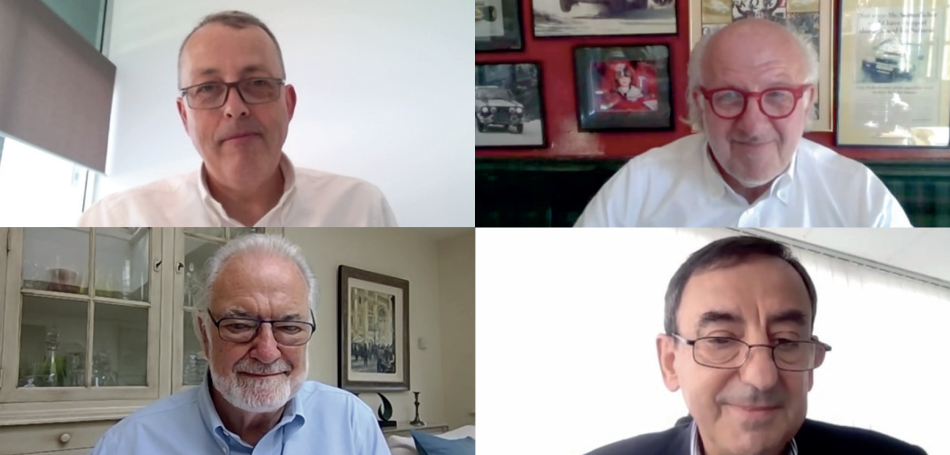 A fascinating and detailed discussion joint plenary on 'The Future of Powertrain Technologies: Towards Sustainable Motor Sport and Mobility' pointed to a balanced approach to energy sources being the key to building a cleaner future.
Speaking first, Motorsport UK Chairman David Richards said that in the pursuit of sustainable motor sport it is important not to disenfranchise existing competitors and that outside top-level motor sport sustainable powertrains are best introduced at junior level.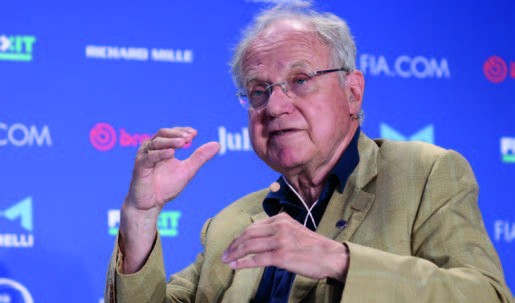 "We have to achieve a balance," he said. "We have 30,000 members, licence holders, who have existing cars and want to participate and we also have a demand from the general public who wants us to move towards sustainability. We cannot disenfranchise existing licence holders but we have to show leadership. We should introduce it at junior levels. For example, cadet Karting is an easy level to introduce it at.
"We have governments that are focusing on electric to the exclusion of everything else and we have to educate them that motor sport is a great platform for transforming transport very quickly.
In Mobility, Royal Automobile Club of Western Australia (RAC WA) Group CEO Rob Slocombe explained how the Club had been concerned by the lack of infrastructure in his region. In the absence of action at state level, the Club undertook the construction of 12 charging stations covering some 500 km of road. He explained that the government followed the action by committing AUS$21 million to infrastructure programmes.
However, he added that uptake of sustainable technologies in Australia will be slow as a result of the increasing popularity of diesel vehicles, coupled with the country's poor fuel quality.
"Average emissions intensity for passenger vehicles in Australia is 45% higher than in Europe," he said. According to our statistics, some 2,500 people die each year as a result of emissions, higher than the number dying in crashes," he said. "The government has said it will bring in new fuel standards in 2027. That's way too long and the longer it is delayed, the longer we will stay out of step with the world. We need to get more aggressive with our timeframes."
Motorsport Industry Association CEO Chris Aylett insisted that consumers are being dictated to by governments in a switch to electric. According to him, this is founded on the short-term view of politicians who will not be in power over the decades needed for the future of powertrains to be played out.
"The challenge is: what is the future? Is it 10 years? That's nonsense in technology terms. Is it 20 or 30? It's fascinating to see politicians who are in power for five years having to talk about 10-year timeframes because they want the votes. We are going to make mistakes if we put speed before common sense. Is the future all- electric? Not a hope. Too many nations can't adapt; can't afford it. Electric won't work everywhere.
"The internal combustion engine is a very efficient mode of mobility and has been so for 100 years. There is plenty of potential there if we weren't in such a hurry to go electric. With regard to sustainable fuels, I am quite sure we will go forward into the future with an urban electric solution and a non-urban solution. It is a great opportunity for the FIA to work with the supply chain in motor sport to rise to these challenges."
FIA Environment and Sustainability Commission President Felipe Calderón then raised the point that some forecasts suggest that as battery development improves, electric vehicles (EVs) could be "equal or even cheaper than combustion-engine vehicles. If that happens, there will be a huge change in the market. It will happen because of a rational decision by consumers to switch."
Rob Slocombe said that such an evolution was unlikely in his home country. "In Australia the average age of a vehicle is 11 years. It will take a long time for electric vehicles to come through. EVs are very very expensive, about 60% more expensive. Yes, economics will drive change but it will take quite a while."
David Richards added that infrastructural change would also cause delay. "Many people's houses will only accommodate trickle charging and the national grid in the UK certainly is not equipped to deal with large numbers of cars charging overnight. "For governments it is a simple message to give – let's go electric. Our role as Members of the FIA is to educate politicians and the public at large that there are alternatives. Our role is to be more agnostic on these technologies."
FIA Deputy President for Automobile Mobility and Tourism Thierry Willemarck agreed, adding: "We have to educate our members on the ways in which we get mobile. The one major reduction on C02 we have immediate access to is to not produce it. When you take the car, is it really necessary? Is it better to take a bike or the bus? We have to educate the population."
Austria's ÖAMTC CEO Oliver Schmerold said that powertrain choice had to be viewed in light of the energy production as a whole. He took Delegates through his Club's analysis of the impact switching to either battery electric vehicles or e-fuels would have on energy production in light of his country's stated aim of carbon neutrality by 2040. "When we talk about the future of powertrains
– it is a discussion about the future of our energy system," he said. "More than 75% of primary energy demand comes from fossil fuel sources or nuclear power and only one quarter from renewable sources. We have to transform the energy system. The question of which powertrain we use is only a subsequent discussion of that change." He then illustrated how reliance on sustainable fuels to meet emissions targets would result in a significant spike in the amount of renewable energy needed to create those fuels, whereas battery-powered vehicle use would result in a more benign increase.
FIA Manufacturers' Commission President Prof. Burkhard Göschel added that, in his opinion, battery electric vehicles in their current form are not totally sustainable and that the decisions of the EU have not been based on life cycle assessment and the demands being made on materials. Better electric sources are needed, he said. "We have a lot of electric motor sport series and we should put a lot of purpose on pushing battery technology. I know the costs could ramp up but we have to push. If we go to solid state batteries and it fulfils the performance which has been discussed, it could outperform hydrogen fuel cells. "The other area is sustainable e-fuels," he said. "We have existing infrastructure for liquid fuels and we have a very weak infrastructure for electric vehicles. We cannot neglect that."
The discussion concluded with a video Q&A with Automobile Club de l'Ouest (ACO) President Pierre Fillon who spoke about the future of hydrogen fuel cell powertrains in endurance racing and at the 24 Hours of Le Mans. "We believe that hydrogen is one of the best energies for future mobility," he said. "Hydrogen will play a key role in Le Mans in 10 years. We will have zero C02 emissions, with hydrogen as the top class, and e-fuels in the lower classes and we will stage an exemplary event in terms of social responsibility. Le Mans must remain an outstanding human adventure, a testing ground for mobility and a unique fan experience."