FIA returns to Africa for third Sport Regional Congress
The global governing body for motor sport, the Federation Internationale de l'Automobile (FIA) has descended upon Abuja in Nigeria for its third African Sport Regional Congress this week.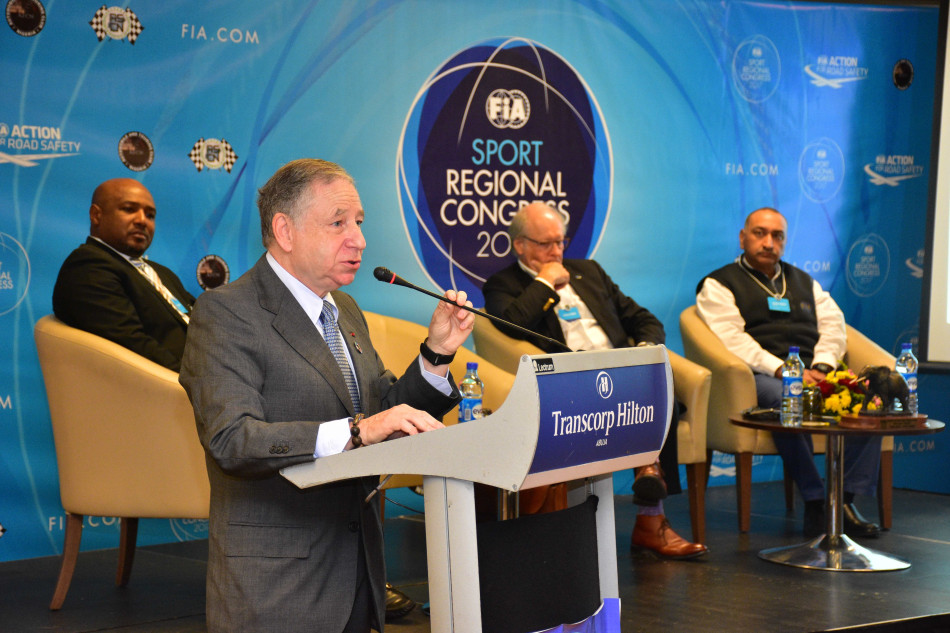 The Sport Regional Congress was opened by FIA President Jean Todt, and has gathered representatives from all over the African continent, focused on the further development and growth of motor sport at all levels.
Representatives from 19 African countries will be joined by delegates from the FIA, motor sport experts and stakeholders as they focus on how to take steps towards achieving best practice, and how to ensure the sport continues to grow in the region.
The 2017 Congress will be hosted by the Automobile and Touring Club of Nigeria, and follows on from editions staged in Uganda in 2015, and Ethiopia in 2016. A delegation from the Automobile Sports Club of Nigeria is also participating in the Congress.
African motor sport faces a number of shared challenges with the rest of the world, such as the ambition to improve training and safety measures at all levels of motor sport, however there are a number of unique concerns to this region.
Improving infrastructure in an affordable manner is a key area for African motor sport to develop, while a number of National Sporting Authorities (ASNs) on the continent have rolled out Karting slalom beginner and talent identification programmes for young people.
The heart of motor sport in Africa has always been centred on Rally, and it is a major concern for the FIA to continue to strengthen this discipline, placing special emphasis on the FIA African Rally Championship.
Understanding the challenges for Rallying in the region and identifying potential solutions is a priority for this congress – with new developments such as the introduction of the affordable R4 category and expansion of Cross Car as an international educational platform for young drivers sure to be focal points.
With so much opportunity for growth, motor sport development is naturally a core theme to the Congress and will be the primary topic of three separate sessions at the Congress, while FIA experts will deliver modules from its Global Training Programme, allowing delegates to take the latest training techniques back to their ASNs to ensure that their own marshals and officials receive the best possible training.
The FIA's African Sport Regional Congress stake place from 24-26 August in Abuja, Nigeria.