FIA Insights: Flexible strategies – How the FIA's latest Technical Directive reflects F1's evolutionary rulemaking
For the 2023 FIA Formula 1 Singapore Grand Prix, the Federation is introducing a number of clarifications around bodywork flexibility that FIA Single Seater Technical Director Tim Goss says will give officials and all the sport's competitors "a common understanding of where the boundaries are". And the clarity has come with the help of the teams themselves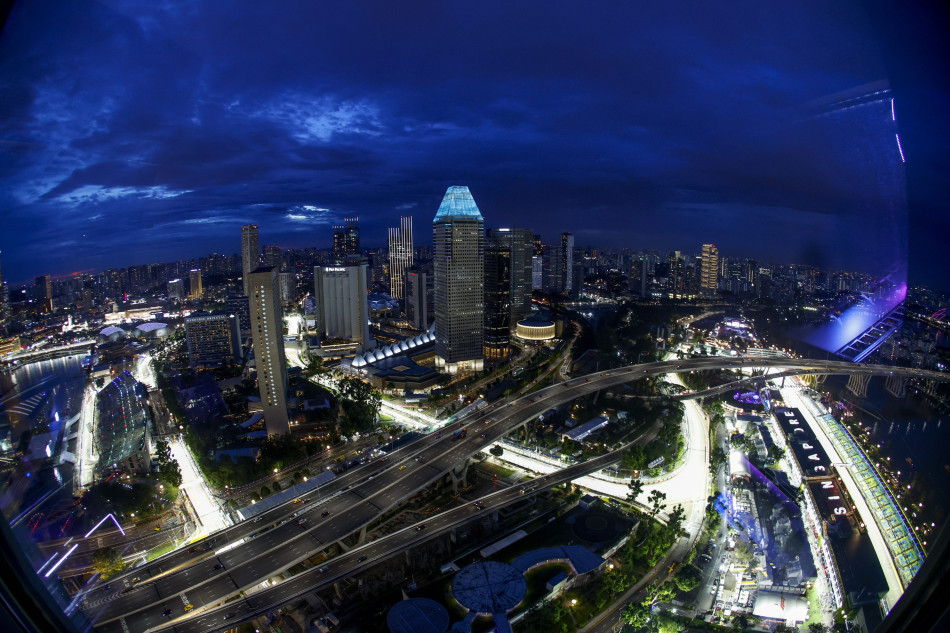 At this weekend's FIA Formula 1 Singapore Grand Prix, the FIA is introducing a new Technical Directive regarding the aerodynamic influence offered by particular components, and while directives are advisory and do not constitute Technical Regulations, they form a key element of the Federation's application of the rules – providing clarity, ensuring compliance and promoting fairness. 
In the case of TD018, the clarity is provided around bodywork design details and in particular front and rear wings that according to FIA Single Seater Technical Director Tim Goss "try to get the most out of the boundaries that exist within the regulations". 
"There are a lot of clever engineers out there looking to get the most out of the regulations and we have to make sure that everyone has a common understanding of where the boundaries are and we have to be fair and balanced across the whole group in how we apply them," he says. "And in recent times we have seen a little bit too much freedom being applied to the design details of aerodynamic components."
In the new directive, Goss says that the FIA became aware of a number of cases where bodywork designs (in particular, front and rear wing designs), comply with the requirements of Article 3.15 of the Technical Regulations, governing Aerodynamic Component Flexibility, but which could be deemed to contravene the provisions of Article 3.2.2, because they "exploit regions of purposely designed localised compliance and/or relative motion between adjacent components". 
In layman's terms, as Goss explains, it means that clearer guidance around how components are joined together needed to be given. 
"For us, the important bit of Article 3.2.2 is that 'all aerodynamic components or bodywork, influencing the car's aerodynamic performance must be rigidly secured and immobile with respect to their frame of reference and that they must make use a uniform, solid, hard, continuous surface under all circumstances'," he explains. "Now, quite clearly things cannot be totally rigid. So, we have a range of load deflection tests that define how much elements can bend and we've evolved those tests to represent what the teams are trying to achieve on track and to put a sensible limit on them. We play by those rules, while teams look to exploit the allowance in terms of deflection. That's normal. So the TD is just about making sure that we, the FIA, and the teams, all have a common understanding of where we will draw the line in terms of these design details."
And according to TD018 that line now exists at point where "regardless of conformity with the load tests defined in Article 3.15 [the FIA] would consider any design which uses the relative motion between adjacent components of mechanisms in order to maximise aerodynamic deformation to be in breach of Article 3.2.2. "What we don't want to see," says Goss, "as an example, is that the joint of a rear beam wing and an end plate is decoupled in any way such that it rotates about a pivot there, or that it can move laterally or up and down." 
Advisories such as the one being made this weekend often stem from questions being asked about the legality of one team's car by a rival, but in the case of TD018, Goss explains that guidance is being issued in response to a broader recognition that more clarity was needed. 
"It's not that we've seen any one particular car or feature that we've targeted, or an element that's been common across the whole grid," he says. "This is about where front and rear wing elements join the nose, join the rear impact structure, join the rear wing endplates. And there have been several instances where teams have tried to make the most of the deflection allowance by permitting some bits and pieces to start moving relative to each other. And if you've allowed one piece to be decoupled relative to another, the bodywork might have to have some degree of local flexibility at that location. And if there is local flexibility, we're saying, clearly, that's not compliant with being uniform, solid, hard and continuous. Under the TD, we have included various examples, designs which we consider are not permitted and exceptions which we consider are permitted."
To illustrate the grid-wide need for clarity, the FIA technical department issued a draft version of the directive to teams, asking for further feedback before finalising the advisory.
"With matters such as this  we issue the TD in draft form," explains Goss. "We've been speaking to some teams for several weeks where we believed there was a need for clarity, and then issued our proposal to all teams asking for feedback by the 29th of August. We then spoke again in Monza, about design details, where teams were asking us about examples. It's just a matter of fairness to everyone, making sure we all have that common understanding, and that everyone knows how we are going to operate from a given date."
To ensure further transparency going forward the FIA is to also begin requesting additional drawings of the structural designs of areas of concern.
"Teams have to submit designs at the moment, they upload lots of information but now they will have to upload structural connections and that in itself helps to self-police it."
And ultimately, the FIA Single-Seater Technical Director says that advisories such as Technical Directive 018 are a hugely important mechanism through which the F1's rulemaker can effectively and progressively guarantee fairness. 
"This Technical Directive is an example of where ourselves and the teams work together to try and make sure that we have a common understanding and it is a huge positive," he says. "It's not simple, but if we can evolve that understanding in a sensible, considered way then I think we're going in the right direction."