FIA Delivers Driver Training to F1's Rising Stars
Latest education event from the FIA Safety department targets next generation of F1 drivers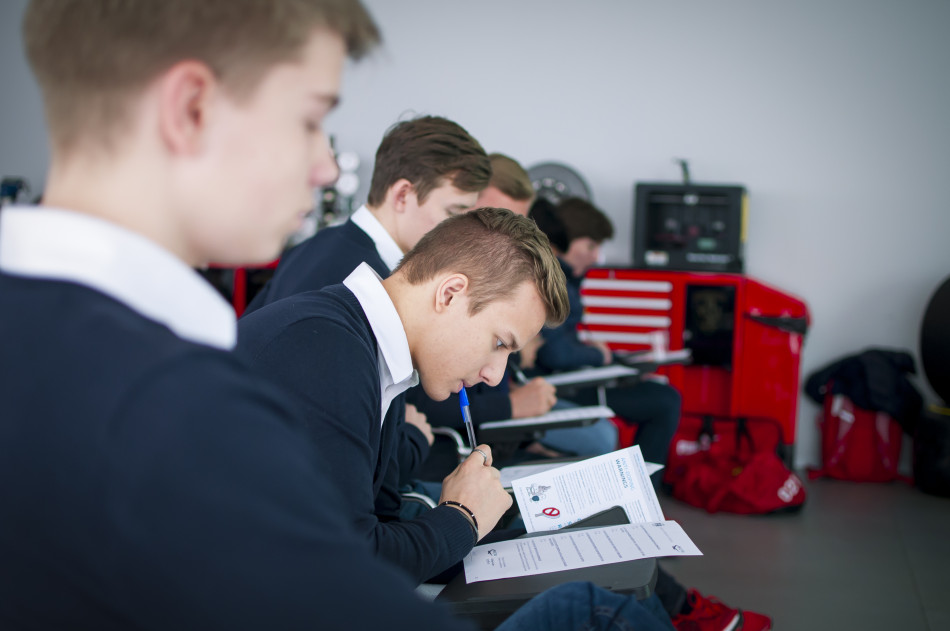 The FIA held its latest Driver Training seminar at an F1 team for the first time as the Ferrari Driver Academy participants received a day of education and training in Maranello.
Originally launched in 2016, the training has been implemented within the FIA's single-seater championships on previous occasions, however this is the first time it has been conducted in-house at a Formula 1 team. This latest wave of seminars has been initiated with Ferrari's young driver programme but the FIA aims to work with other teams in the near future.
Representatives of the FIA Safety department visited the team's Maranello base to help equip Academy drivers Giuliano Alesi, Enzo Fittipaldi, Callum Ilot, Mick Schumacher, Gianluca Petecof and Robert Schwartzman with the safety and medical information needed for success in their future careers.
A panel including members of the FIA Safety and Medical teams delivered a series of presentations during the half-day programme as part of Ferrari's pre-season training camp activities.
Following an introduction to the FIA and the International Sporting Code, FIA Safety Engineer Nuria Encinas Rodondo outlined the Seminar structure and Licensing model for FIA Single Seater championships.
A presentation by FIA Medical Coordinator Prisca Mauriello looked at Anti-Doping and Anti-Alcohol awareness, including an introduction to the FIA Race True E-Learning Programme and a quiz to ensure the important points were understood by the drivers.
FIA Safety experts then provided an insight into FIA-approved Safety Equipment, including helmet and driver clothing standards, and their importance in mitigating injury in the event of an accident.
Adam Baker, FIA Safety Director, commented: "The FIA Driver Training programme is an important initiative designed to equip the next generation of young drivers for future success. It is never too early to instil the important lessons regarding conduct, safety and human performance.
"Our team of experts were on hand to educate and inspire the Ferrari Academy Drivers, answer their questions and demonstrate that heeding these learnings can make an extremely positive contribution to their career progression. Following this successful seminar, we look forward to supporting other teams and manufacturers with their junior driver programmes and invite them to take advantage of this valuable opportunity to equip their young drivers for the future."
Further information regarding FIA Driver Training is available by contacting safety@fia.com