FIA ANNOUNCES FURTHER SAFETY INITIATIVES FOLLOWING ITS LATEST ACCIDENT RESEARCH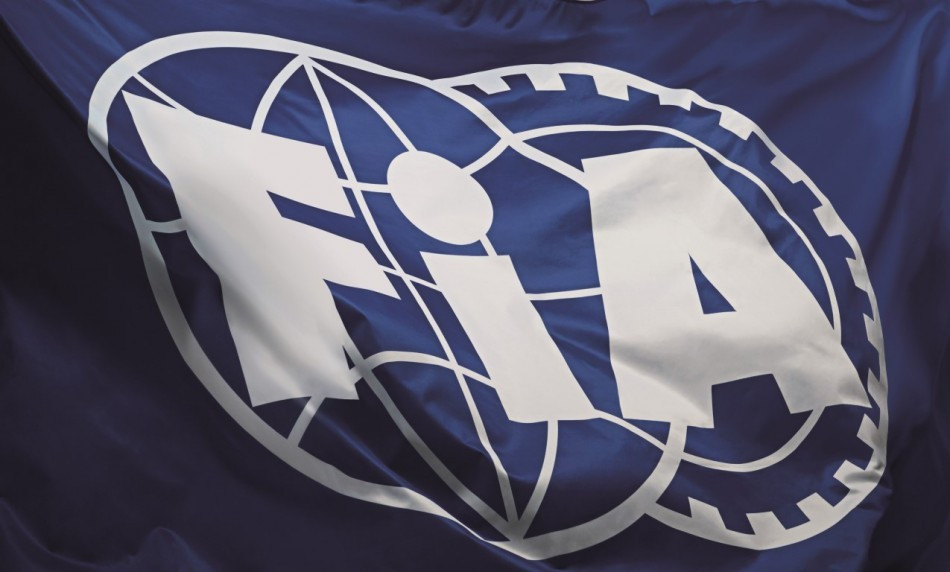 As part of its ongoing work to develop motor sport safety around the world, the FIA Safety department has completed investigations of 28 serious and fatal accidents related to circuit racing during 2019, supported by the ASN (National Sporting Authority) in each country 
The findings of these investigations will lead to improved safety in the next generation of cars designed for circuit racing, new innovations in circuit infrastructure and the development of new tools and operational best practice for circuit race direction. To oversee the implementation of these changes, the FIA Serious Accident Study Group, chaired by FIA President Jean Todt and including all FIA Commission Presidents as members, considers the actions from all fatal accidents around the world and across all disciplines as well as a number of the more serious accidents. 
A summary of the safety recommendations for circuit racing is as follows: 
SINGLE SEATER CARS
Debris Containment Component Designs and Systems
- To mitigate and/or prevent debris ejection from cars during an accident, technical solutions will be developed which aim to ensure large debris is contained and/or retained with the crashing vehicle.
- In the case of structurally significant debris, a solution of "tethering" will be investigated.
- For smaller debris, less intrusive and more novel design solutions will be investigated, such as alternative composite material constructions specifically designed to help reduce shedding of debris following component failure.
Passive Safety Structures and Survival Cell Compatibility
- A review of the specification of front and side impact structures with respect to total energy absorption, directional performance and compatibility with a car-to-car impact, is being undertaken. To ensure compatibility between the impact structures and the survival cell, the review will include changes to the specification of the strength of the survival cell to frontal and side impact as required.
- The aim will be to increase the total energy absorption capability of the frontal impact structures used in all single seater categories, whilst ensuring survival cell designs are compatible with the vehicle accelerations and hence forces required to achieve this target. This process is already underway for Formula 1, Formula 4 and Formula E, with actions for Formula 2 and Formula 3 being incorporated into the next car update.
- Complementing this work, research has commenced on a new generation of side impact structure. The target is a new design that would, to a high level of probability, be active in car-to-car impacts in order to further increase the regulated energy absorption capability of single seater type cars. As with the frontal impact structure, survival cell specifications will be evolved to ensure compatibility.
Front Wing Designs and Front Wing Attachment
- A review of front wing design and specifically typical wing-to-nose attachment schemes, in order to mitigate the loss of complete front wing assemblies and the safety risks associated with this type of failure, is planned.
- This work will also consider whether future generations of single seater cars could incorporate front wing designs that include "controlled failure" points i.e. the front wing main plane could be frangible such that, in the event that the outer sections of the wing receive an impact, only these sections would detach, in order to relieve the load on the assembly and specifically nose mounting.
Headrest Design and Fixation
- The objective is to iterate the design and specification to increase robustness of retention and to increase the probability that all (or some) of the headrest remains in position during and following a major impact.
Front Anti-Intrusion Panel
- Following successful deployment as a retrofit upgrade to current cars, the latest specification of front anti-intrusion panel will be incorporated into the base design of the next generation of all single seater cars. 
CLOSED COCKPIT CARS
- For closed cockpit cars, an update is underway for the FIA standard for mass market "competition seats", utilising the latest simulation tools and design optimisation technology. This work will increase the lateral safety performance of the seat by adopting various characteristics of the more expensive FIA advanced competition seat, while ensuring the cost remains at an appropriate level for an entry-level seat.
ELECTRONIC SAFETY SYSTEMS
Accident Notification and Mitigation System
- Technology solutions will be investigated to help mitigate any reduction of line of sight for drivers due to circuit geometry, in order to reduce any latency in notification of drivers that they are approaching the scene of an incident, thus ensuring drivers are quickly and reliably informed about the circuit status.
- Two steps are proposed. Firstly, an initial step to improve driver notification and information might be achieved using current technology such as the rain light, with only minor updates to car hardware. The rain light or any other light mounted to the rear of the car could be used to display the track status i.e. acting as a "yellow flag repeater" directly located in the line of sight of following drivers. Additionally, the rear mounted light could possibly be used to indicate to a following driver when the car significantly slows as a result of encountering a yellow flag zone. It is suggested, although further testing and research is required, that this adaptation of the rain light usage could reduce driver notification time, improve the reliability of driver notification and better allow drivers to make an appropriate and proportionate reaction in the case of yellow flag deployment.
- Secondly, as a longer term solution, it is proposed to accelerate as far as possible the development and deployment of a range of advanced marshalling systems, incorporating features such as automated yellow flag generation, direct car-to-car notification of dangerously positioned stationary cars and possibly even the coordinated power reduction or redirection of cars following an incident.
Tyre Pressure Monitoring System Deployment
- To mitigate the possible loss of control of a car as a result of a puncture, providing the driver with information on tyre state, and specifically information about the current internal pressure of the tyres, could provide greater opportunity for a driver to modulate speed earlier and appropriately in an effort to avoid a loss of control. To achieve this, tyre pressure monitoring and reporting technology will be deployed in a broader number of categories. Actions are already initiated to deploy such systems in FIA Formula 2 and FIA Formula 3 for the 2020 season.
- As a further step, it is proposed to develop lower cost tyre pressure monitoring technology and systems, to promote and facilitate further deployment in additional categories in future.
DRIVER INSTALLATION
- Additional training material related to the correct positioning of the driver in the seat and highlighting the importance of the correct position to mitigate serious injury during an accident, with competitors in "arrive and drive" events being particularly exposed to increased risk of injury due to incorrect position.
RACE DIRECTION
- A review of serious accident cases from around the world using input from the Race Directors from the FIA World Championships, enabling the FIA Safety department to update its best practice guidelines and training material to support Race Directors for the purpose of neutralising a race, particularly in case of incidents at very challenging locations on track.
- This work will be complemented by the development and sourcing of a range of in-car marshalling systems, which can be installed and removed from cars on event.
CIRCUITS
- New research and full-scale testing is planned to optimise barrier impact performance for very low impact angles, expanding the existing FIA Safety Barrier standard to include barrier systems specifically designed for impact angles of between 0° and 20°.
- With respect to run-off area design, new and specifically additional efficient deceleration solutions for slowing out of control cars within run-off areas will be investigated, including the use of anti-skid and high friction surfaces.
- New solutions for track limit control will be submitted for consideration to the FIA Circuits Commission, in order to prevent cars from rejoining the track in a dangerous manner.
- The FIA Standard for Light Panels will be widely deployed to ensure that all circuits have a suitable electronic trackside infrastructure in place to alert drivers to incidents on track. This will be supported by new FIA Marshalling System Guidelines, cascading best practice from the FIA F1/F2/F3 championships to ensure effective communication between Race Control and the cars on track.
Commenting on the FIA's latest Safety Recommendations, FIA Safety Director Adam Baker said: "As with all accident investigation work, our findings related to circuit racing form the basis of a range of technical and operational initiatives, both to prevent serious accidents occurring and to mitigate the consequences if they do."
ABOUT FIA
The Fédération Internationale de l'Automobile is the governing body of world motor sport and the federation of the world's leading motoring organisations. Founded in 1904, it brings together 240 national motoring and sporting organisations from more than 144 countries, representing millions of motorists worldwide. In motor sport, it administers the rules and regulations for all international four-wheel sport, including the FIA Formula One World Championship and FIA World Rally Championship. 
LA FIA ANNONCE DE NOUVELLES ACTIONS EN MATIÈRE DE SÉCURITÉ DES COURSES SUR CIRCUIT SUITE A SES DERNIERES RECHERCHES SUR LES ACCIDENTS
Dans le souci constant d'améliorer la sécurité en sport automobile à l'échelle mondiale, le Département de la Sécurité de la FIA a enquêté sur 28 accidents graves et mortels liés à des courses sur circuit survenus en 2019, avec le concours de l'ASN (Autorité Sportive Nationale) de chaque pays concerné. 
Les conclusions de ces enquêtes permettront d'accroître la sécurité des voitures de prochaines générations destinées à courir sur circuit, d'innover au niveau de l'infrastructure des circuits et d'élaborer de nouveaux outils et de meilleures pratiques pour les Directions de course sur circuit. Pour la mise en œuvre de ces changements, le Groupe d'Étude des Accidents Graves de la FIA, dirigé par Jean Todt, Président de la FIA, et comprenant tous les Présidents de Commission de la FIA, examine tous les accidents mortels se produisant dans le monde, toutes disciplines confondues, ainsi que certains des accidents les plus graves. 
Les principales recommandations en matière de sécurité pour les courses sur circuit sont les suivantes :
MONOPLACES
Conceptions et systèmes de composants de retenue des débris
- Pour limiter/éviter les projections de débris provenant de voitures impliquées dans un accident, des solutions techniques seront mises au point afin que les débris de grande taille soient retenus et/ou ne se détachent pas des véhicules accidentés.
- Pour les débris structurellement importants, une solution de "câbles de retenue" sera étudiée.
- S'agissant de débris de plus petite taille, des solutions moins intrusives et plus innovantes seront examinées, par exemple de nouvelles constructions en matériaux composites spécifiquement conçues pour limiter la dispersion de débris suite à la casse d'une pièce.
Structures de sécurité passive et compatibilité avec la cellule de survie
- Les spécifications des structures d'impact avant et latéral font actuellement l'objet d'un examen en termes d'absorption totale d'énergie, de performance directionnelle et de compatibilité en cas de collision entre voitures. Afin d'assurer l'adéquation entre les structures d'impact et la cellule de survie, cet examen inclura la possibilité de modifier des spécifications relatives à la résistance de la cellule de survie lors d'un impact frontal ou latéral.
- L'objectif sera de renforcer la capacité d'absorption totale d'énergie des structures d'impact frontal utilisées dans toutes les catégories de monoplaces tout en s'assurant que les conceptions des cellules de survie sont compatibles avec les accélérations, et donc les forces nécessaires pour atteindre cet objectif. Le processus a déjà été engagé en Formule 1, Formule 4 et Formule E, et des actions seront intégrées sur les prochaines versions des Formule 2 et des Formule 3.
- En complément de ces activités, des recherches ont été entamées en vue de mettre au point des structures d'impact latéral de nouvelle génération. L'objectif est une nouvelle conception qui serait, selon une forte probabilité, active dans les impacts entre voitures, afin d'augmenter encore la capacité d'absorption d'énergie réglementée des monoplaces. Comme pour les structures d'impact frontal, les spécifications de la cellule de survie seront revues afin d'assurer la compatibilité.
Conception et mode de fixation de l'aileron avant
- La conception et le mode de fixation de l'aileron avant, et plus particulièrement les systèmes traditionnels de fixation entre l'aileron et le nez, seront revus afin de limiter les risques de perte de l'ensemble de l'aileron et les risques associés à une défaillance de ce type.
- Ces travaux auront également pour objet de déterminer si les futures générations de monoplaces pourraient être équipées d'ailerons avant comprenant des points de "rupture contrôlée". Il s'agirait ainsi de concevoir un aileron doté d'un plan principal frangible, de sorte que si un impact se produit sur les sections externes, seules ces sections se détacheraient de manière à alléger les efforts sur l'ensemble de l'aileron et plus particulièrement sur la fixation du nez.
Conception et fixation de l'appuie-tête
- L'objectif est de revoir la conception et les spécifications afin d'améliorer la robustesse du maintien et d'augmenter les chances que tout ou partie de l'appuie-tête reste en place pendant et après un choc important.
Panneau anti-intrusion avant
- Suite au déploiement réussi sur les voitures actuelles d'une nouvelle version améliorée, les toutes dernières spécifications du panneau anti-intrusion avant seront intégrées dans la conception de base de la prochaine génération de monoplaces.
VOITURES À HABITACLE FERMÉ
- Une nouvelle version de la norme FIA relative aux "sièges de compétition" grand public équipant les voitures à habitacle fermé est en cours d'élaboration ; elle s'appuiera sur les tout derniers outils de simulation et d'optimisation de conception. Ces recherches permettront de renforcer la sécurité latérale des sièges en intégrant plusieurs caractéristiques des sièges de compétition FIA les plus perfectionnés et les plus coûteux, tout en veillant à contenir les coûts au bon niveau pour un siège d'entrée de gamme.
SYSTÈMES ÉLECTRONIQUES DE SÉCURITÉ
Système de notification et d'atténuation des accidents
- Des solutions techniques seront étudiées pour pallier toute diminution du champ de vision des pilotes en raison du tracé du circuit, l'objectif étant de réduire le délai de notification des pilotes à l'approche du lieu d'un incident, de sorte qu'ils soient informés de manière rapide et fiable de l'état du circuit.
- Le processus se déroulerait en deux étapes. Dans un premier temps, il serait possible d'améliorer le système de notification et d'information des pilotes en s'appuyant sur la technologie actuelle, par exemple en utilisant le feu de pluie, au moyen de légères modifications matérielles de la voiture. Le feu de pluie ou tout autre feu installé à l'arrière de la voiture pourrait être utilisé pour indiquer l'état du circuit, c'est-à-dire servir de "répétiteur de drapeau jaune" situé directement dans le champ de vision des pilotes suivants. En outre, le feu arrière pourrait aussi être utilisé pour indiquer à un pilote que la voiture qui le précède ralentit fortement du fait d'une zone placée sous drapeau jaune. Bien que des essais et des recherches supplémentaires soient encore nécessaires, cette adaptation de l'usage du feu de pluie pourrait réduire le délai de notification aux pilotes, améliorer la fiabilité de l'information transmise et permettre aux pilotes de réagir de façon adaptée et proportionnée en cas de déploiement du drapeau jaune.
- Dans un second temps, en guise de solution à long terme, il est proposé d'accélérer autant que possible le développement et la mise en place d'une série de systèmes de "marshalling" de pointe intégrant des fonctions telles que le déploiement automatique de drapeaux jaunes, la notification directe d'une voiture à l'autre de la présence d'une voiture immobilisée en position dangereuse, voire une diminution coordonnée de la puissance moteur ou une déviation des voitures après un incident.
Mise en place de systèmes de contrôle de la pression des pneus
- Pour réduire le risque de perte de contrôle d'une voiture suite à une crevaison, fournir au pilote des informations sur l'état de ses pneus, et notamment sur leur pression interne à tout moment, pourrait lui permettre de moduler sa vitesse plus tôt et de l'adapter pour éviter une perte de contrôle. Pour ce faire, un plus grand nombre de catégories seront équipées d'un système de contrôle et d'information sur la pression des pneus. Des dispositions ont déjà été prises pour équiper les voitures de Formule 2 et de Formule 3 de la FIA de cette technologie pour la saison 2020.
- Comme étape supplémentaire, il est proposé de mettre au point une technologie et des systèmes de contrôle de la pression des pneus à moindre coût dans le but de promouvoir et de faciliter leur adoption ultérieure dans d'autres catégories.
INSTALLATION DU PILOTE
Possibilités de survie après un accident
- Mise à disposition de matériel de formation supplémentaire sur le positionnement correct du pilote dans le siège, en mettant l'accent sur l'importance d'un positionnement correct pour diminuer les risques de blessure grave lors d'un accident, les participants à des épreuves en mode "arrive and drive" étant particulièrement exposés à un risque accru de blessure du fait d'une position incorrecte.
DIRECTION DE COURSE
- Une analyse des accidents graves survenus dans le monde utilisant les informations des Directeurs de course des Championnats du Monde de la FIA a permis au Département de la Sécurité de la FIA de mettre à jour ses « guidelines » de meilleures pratiques et son matériel de formation pour aider les Directeurs de course en cas de neutralisation de course, notamment lorsqu'un incident se produit dans des zones difficiles de la piste.
- Ces travaux seront complétés par le développement et la mise à disposition d'une série de systèmes de "marshalling" embarqués qui pourront être installés et retirés des voitures lors d'une épreuve.
CIRCUITS
Faible angle d'impact contre une barrière
- De nouvelles recherches et des essais grandeur nature sont prévus pour optimiser la performance des barrières de sécurité lors d'un impact à un angle très faible, afin d'étendre la norme FIA relative aux barrières de sécurité actuellement en vigueur aux systèmes de barrières spécifiquement conçus pour des angles d'impact compris entre 0° et 20°.
- S'agissant de la conception des zones de dégagement, de nouvelles solutions spécifiques permettant une décélération accrue efficace pour ralentir les voitures hors de contrôle dans les zones de dégagement seront étudiées, y compris l'utilisation de surfaces antidérapantes et à forte adhérence.
Non-respect des limites de la piste
- De nouvelles solutions pour le contrôle des limites de la piste seront soumises pour examen à la Commission des Circuits de la FIA afin d'éviter que les voitures ne rejoignent la piste de façon dangereuse.
Informations sur l'état de la piste
- La norme FIA sur les panneaux lumineux sera largement diffusée de sorte que tous les circuits soient équipés d'infrastructures électroniques de bord de piste adaptées pour prévenir les pilotes d'incidents sur la piste. Cette mesure sera accompagnée par de nouvelles "FIA Marshalling System Guidelines" qui reprendront les meilleures pratiques des Championnats de la FIA de F1, F2 et F3 afin de garantir une communication efficace entre la Direction de course et les voitures en piste.
S'exprimant au sujet des dernières recommandations de la FIA en matière de sécurité, Adam Baker, Directeur de la Sécurité de la FIA, a déclaré : "Comme dans toutes les enquêtes après accident, les conclusions de nos travaux relatifs aux courses sur circuit servent de fondement à toute une série d'actions sur les plans technique et pratique, aussi bien pour éviter que des accidents graves ne se produisent que pour en atténuer les conséquences le cas échéant."