Feeding the grassroots
The day's second session, on growing motor sport participation, heard news of exciting initiatives in karting and in single seater racing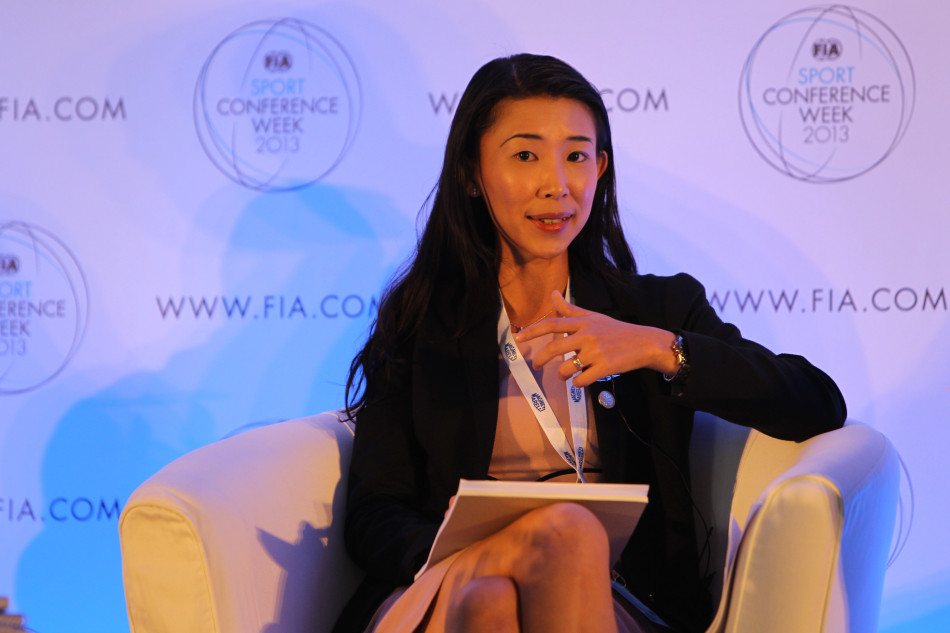 Opening the Growing Grassroots Motor Sport plenary session, Kay Oberheide, Executive Secretary of the CIK-FIA began by pointing to karting's long history of giving Formula One drivers a start in racing but also spoke of the need for the sport to be basic in its structure in order to encourage participation.

To this end he revealed that the CIK is working on a new more cost-effective karting class designed to boost the numbers involved. Oberheide stressed that affordability is the key to keeping karting at the forefront of early racing participation and said that if support was given to ASNs and if classes are successful then it will extend to success at CIK events.
His remarks on cost-effectiveness were echoed by RFEDA's Carlos Abella who said: "Affordability is the key issue. We are in a crisis situation, with high prices for low level karting. Common regulations would help keep costs down."

The natural progression for karters is to make the step to single seat racing and Frédéric Bertrand, head of the FIA's Single Seater Department, revealed more details of the Federation's plans for F4, the new junior class being designed to take karters to the next racing level.
"F4 is a very special project," he said. "It's the first time we've proposed a product to support ASNs with a first level of single seater racing.
"The new series is based on four pillars – full technical regulations, to make it low cost; sporting regulations that will provide a level playing field in different countries [so that participants will be able to move between championships]; support in the organisation of events or championships, and finally in marketing and media."
 
Bertrand added that the aim is to create a large community of 15 to 17-year-old drivers with the first championships emerging next year and with an eventual target of 6 to 10 championships into 2016. He also revealed that the series aims to have a fixed budget of 100,000 euros per season with championships spread over seven to eight events.
Andrew Papadopoulos of CAMS noted: "Some people live a long way away from F1, the other side of the world, and the question is how do we get our young karters to the next step, as to go to Europe is a big expense. However, if we develop F4 in Australia, it will allow already developed drivers to go to Europe. The problem is people always run out of money before talent."
Surinder Thatthi of Kenya's KMSF noted that for many ASNs the grassroots issues were much more fundamental, centring on the need for basic infrastructure.
"Africa is not at the level we're talking about, many countries do not even have tracks," he said. "The FIA needs to supply technical advice on building appropriate circuits. Obviously, it's not for the FIA to spoon feed, but more support would be good to help the grassroots improve."
Speaking of the experience in the US, ACCUS' Tim Mayer said: "We failed in the US on driver development. We should have a third of the field in F1 [given the US population] but there's no pathway. People need to see the opportunity to rise through the ranks. Kids have a short attention span, we have about 24 months to get them up the ladder."
Moving on to the recruitment of officials and volunteers , Joaquin Verdegay,
 
President of the FIA Volunteers and Officials Commission stressed three elements in involving volunteers.
"The Volunteers' Commission is looking at three key points – recruitment, training and retention," he said. "To recruit we need to cultivate and instill passion in people. In terms of training, the duty of office is not easy and they need technical and theoretical knowledge because motor sport is dangerous, and to retain officials we need to motivate and update people. Volunteers and officials are not paid, not because they have no value but because they are priceless,".

"We are focusing on two main projects, a new webpage and an international licensing system for officials," he added. "The website will be an online professional network showing the presence of all volunteers and officials. It will be a permanent online database for all ASNs, giving a sense of recognition."
Volunteers and Officials Commission Chairperson, Janette Tan told of her experiences with Singapore's SMSA, saying that year-round communication with officials is key to retaining their services for subsequent events.

"It is important that officials have a sense of loyalty and pride," she said. "We have a Facebook group where we interact with officials and give them a personal touch. In Singapore we have 1,200 officials and we have a very high retention rate." She detailed a number of factors contributing to retention, including good treatment, promoting loyalty, listening to feedback and giving officials a sense of ownership.