This page contains archived information and may not display perfectly
F1 - Red Bull tests 'Aeroscreen' head protection system at Sochi Autodrom
Red Bull Racing this morning gave a track debut to its cockpit head protection system, with Daniel Ricciardo using the team's 'Aeroscreen' in the first free practice session ahead of the Russian Grand Prix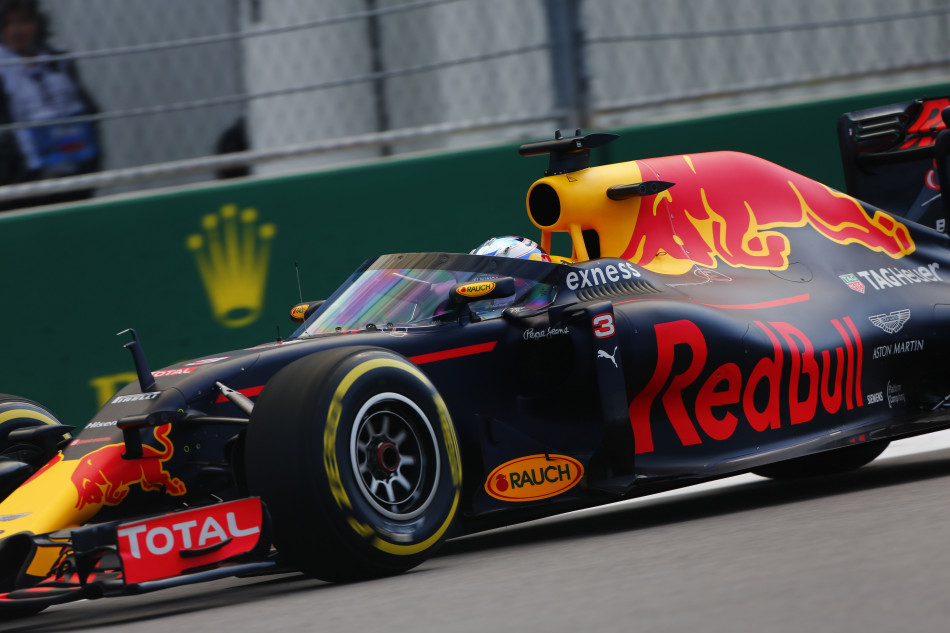 The first such system, the 'Halo' designed by Mercedes in conjunction with the FIA, was tested by Ferrari during pre-season testing in Barcelona. Red Bull Racing, meanwhile, was working on its own system in conjunction with the FIA, designed, the team said, "with a view to increasing Formula One's collective knowledge in this field of safety research".
The team's 'Aeroscreen', a windshield mounted on twin pillars attached to the coaming on either side of the cockpit, was fitted to Ricciardo's RB12 car yesterday and the Australian this morning used his FP1 installation lap at the Sochi Autodrom to test driver visibility through the system while on track.
Prior to the visual test, Red Bull Racing last week conducted static tests of the technology. First, the screen underwent a test in which a wheel, ballasted to weight 20kg, was fired via a ram at the screen at a speed of 225km/h. The screen successfully deflected the wheel.
A second ballistic test was also carried out at screen specialists Isoclima. In this test a 1kg projectile was launched at the screen at a speed of 230km/h. Again, the object was deflected while the screen remained intact.
Visibility through the screen for drivers is seen as the next hurdle to overcome and following the fitting of the screen to his car yesterday Ricciardo said that concerns over impaired visibility due to oil or dirt would be addressed.
"That is something I asked about," said the Australian. "A quick one for now is that during pit stops you will have a tear off system – NASCAR has something similar. Then you can get these coatings on the screens, I guess it works a bit like in the rain with the visor, you have the Rain-X or whatever, and the stuff just floats off. So oils and things like these get dispersed quite quickly. There are few short-term things which will be used if needed."